I'm so ready for the weekend, how about you? We've had come crap cold weather this week with more on the way for Sunday. :( Oh well, maybe that will make me stick to my Spring Cleaning to do list.
Visit
my sister
, she's planning her wedding and has just picked out her flowers!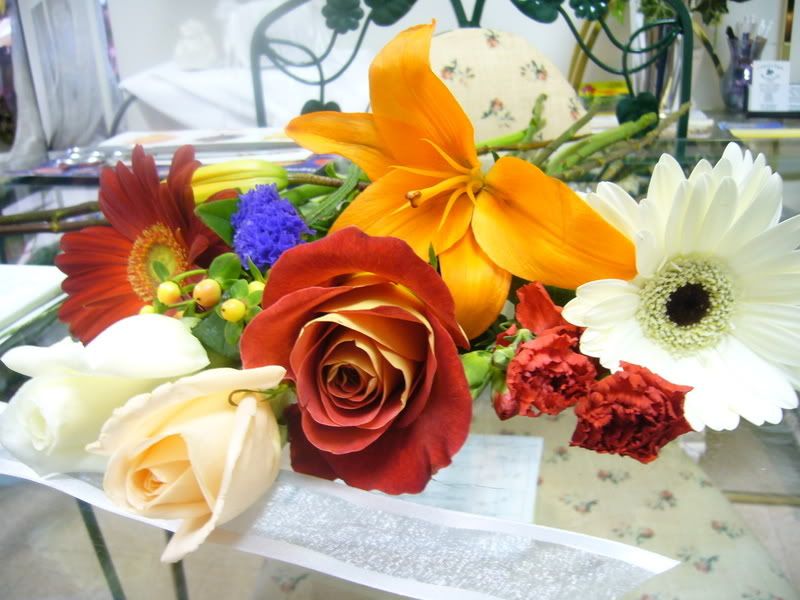 photo by Mandi Kurek
Aren't they lovely? That big rose in the middle is called "Fashion" and I just love it! I need a whole vase full. Mandi is
looking for opinions
on her choices and I know you guys are full of them. ;) Thank you for your advice on my store idea. It's appreciated!
Not much to report today but I wanted to show you my most recent hand made purchase. The Imagine Fairy by
The Polka Dot Pixie
:
photo by Jenny Hernandez
Don't you just LOVE her?? I mean seriously, she is just wonderful. Her darling hat and wings come off (because she is playing pretend!):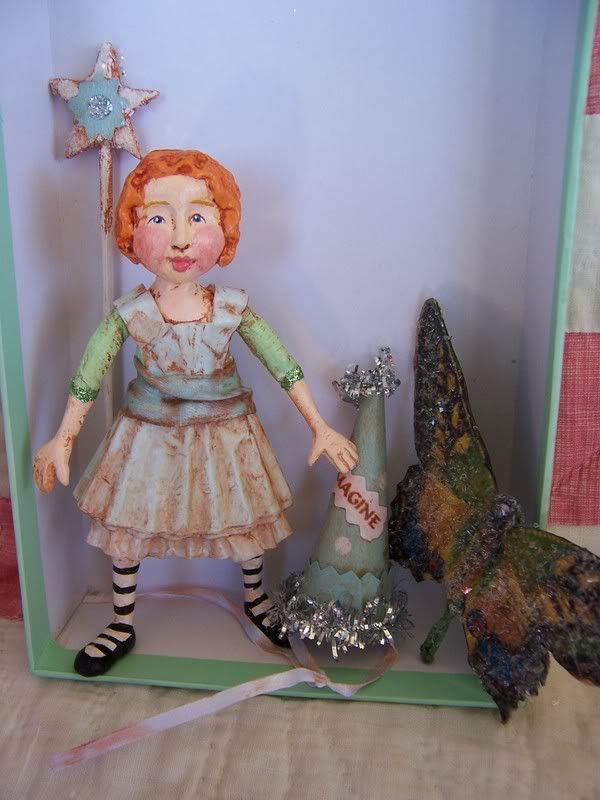 photo by Jenny Hernandez
I can't wait to have her in my hot little hands. She's a wee thing at only 4 1/2 inches tall but she's big on moxy, don't you think? When I was a girl I loved all things fantasy. Ever seen
Labyrinth
? (okay I loved all things David Bowie, too.) Well Jennifer Connolly's room in that movie was the room I wanted. Everywhere you looked there were princess crown, fairies, crystal balls . . . I was fascinated by it! Wouldn't this fairy be perfect in my childhood dream room? :)
Anyway, that's my babble for the day. I hope to have some new projects to share with you on Monday. Perhaps a finished rag rug . . . have a wonderful weekend!
Rebecca