I have gone on and on about the giving nature of craft bloggers. I have been fortunate to meet so many wonderful people who will send you something just because they knew it would make you smile. :) And smile I did!
Behold my Sarah Tree: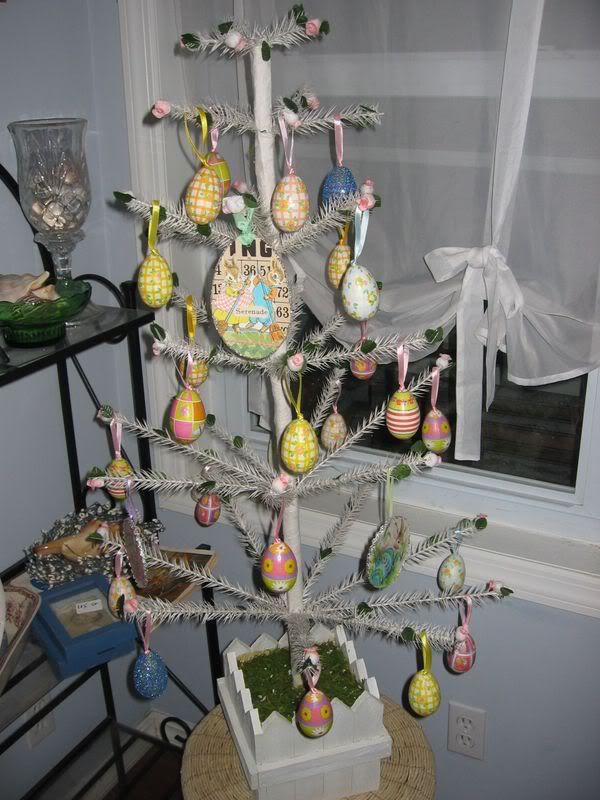 Sarah
shipped this all the way from Missouri in the biggest Fed Ex box you ever saw! Don't you just LOVE IT! My measly decorations don't do it justice but I promise you, it will be more appropriately decked in the months to come. THANK YOU SARAH! I can't say that enough.
I will point out one lovely decoration: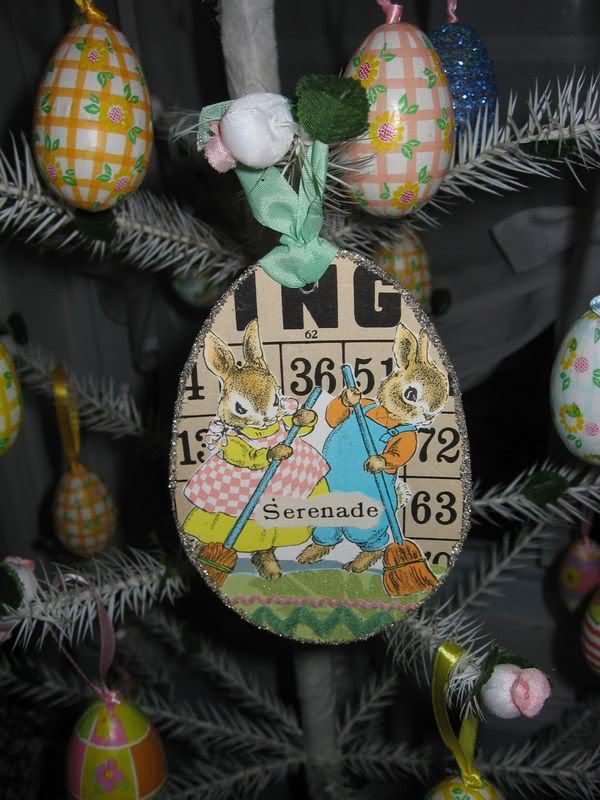 This is what I traded my
Peep rosette
for with
Miz Smoochie Lips
herself! Isn't it darling??
And on Friday I posted my lovely pin cushion swap items from
Ms. A
. Well, one of the pincushions was a small bag shaped one and silly me, I thought that WAS the pin cushion and then I noticed that it was kind of lumpy and I wondered what in the world she stuffed it with and low and behold: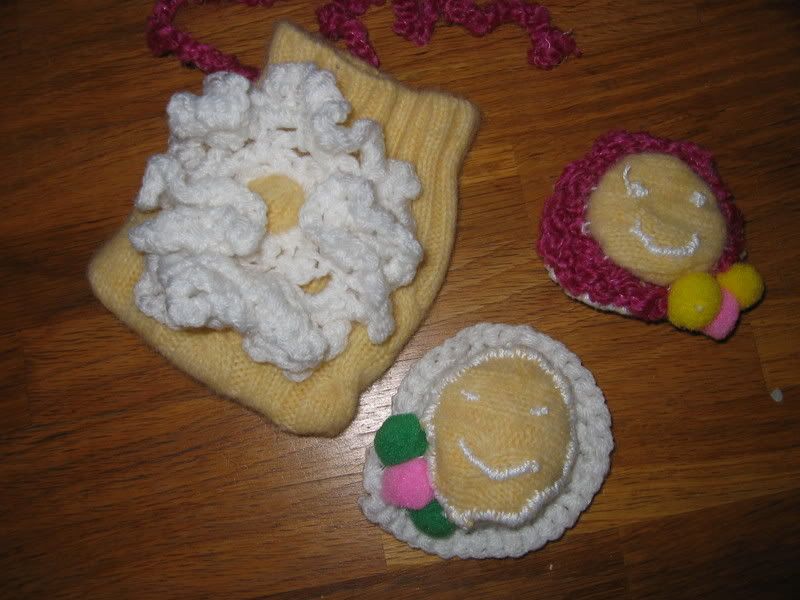 There were babies in there! How cute! They sort of remind me of
the original Wee
. I couldn't bring myself to put pins in them (well not yet at least) so I added them to my inspiration board:
Perhaps you see something up there from you! (sorry for the awful glare.)
Sooooo what did I do this weekend? I felt productive. I got my sewing machine back, made up the Easter baskets for the niece and nephew, thrifted, whipped up a few things for the soon-to-come Etsy shop and made a crappily sewn curtain. It's a start. The "what I didn't get done" list is much much longer since I decided to spend 4 hours working mindlessly on
my afghan
and getting caught up on my Tivoed programs. The afghan is growing and I had to go online and order 15 more skeins of yarn (how daunting is that!) but I'm loving it. :) I love how I ordered more yarn yet have tons coming out the wazoo. Maybe I'll have a yarn blow out sale once I fire up that Etsy store. I certainly can't seem to knit anything these days. GRR.
cheers!
Rebecca