Someone call
Dionne Warwick
,
Jenn
needs to be her
Psychic Friend
! I received my Spring Fling Swap package today and all I can say is WOW! Jenn did an awesome job and even though we just "met" it's like she KNOWS ME.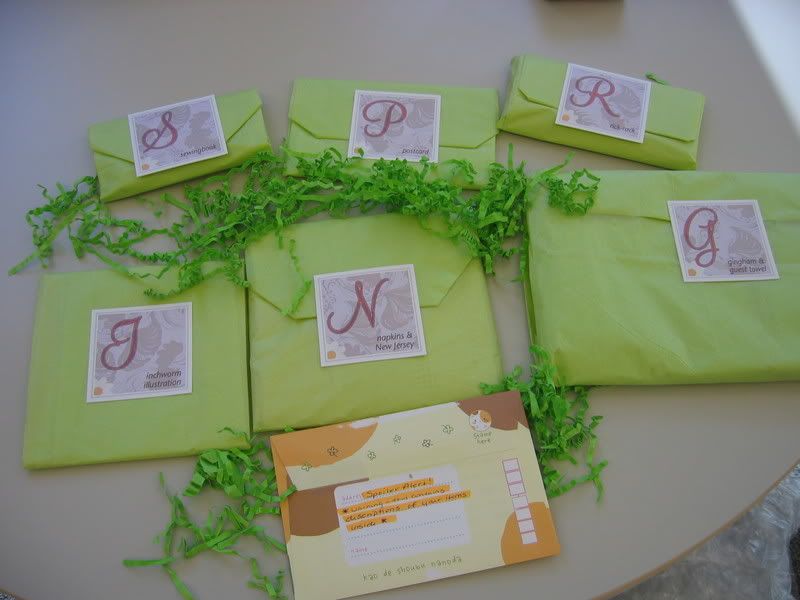 First, how totally cute are the little cards she made for each letter? They are destined for my inspiration board for sure. So what's in the cute little packages?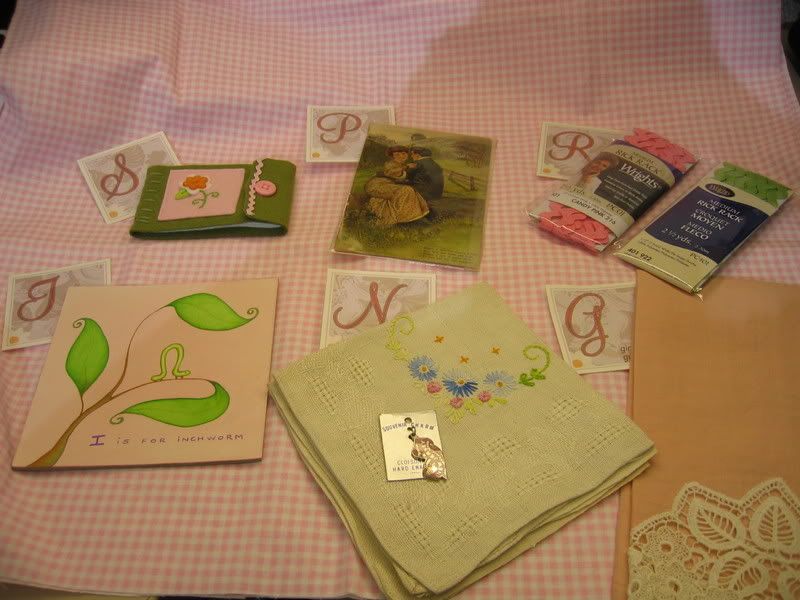 S -
sewing book - YES! One of Jenn's wonderful sewing books. I love it and it was made just for me. You can get one for yourself
here
. I love it!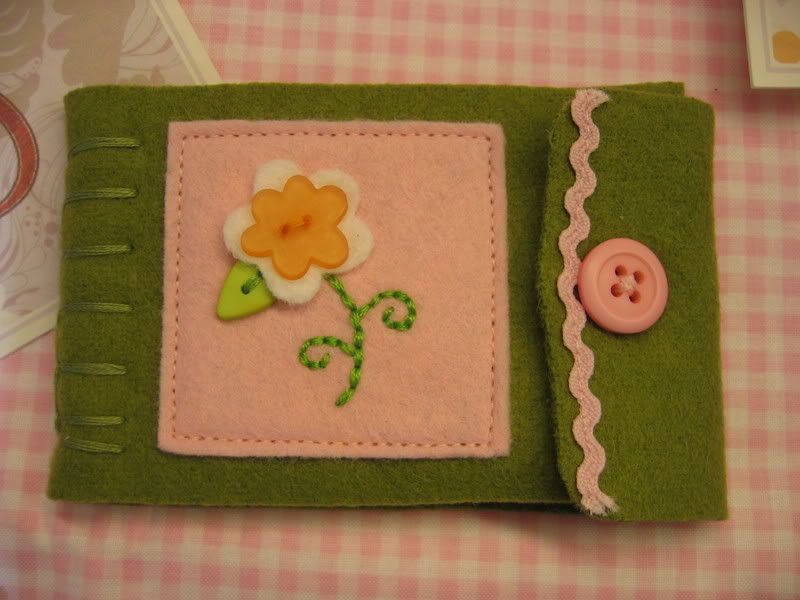 So cute!
P -
post card - this is
thrifted
and has the most wonderful little poem on it. How did Jenn know that this past week I went to an antique mall to specifically buy old postcards?? More about that later this week.
R -
rick rack! You can never have too much and I use it often. :)
I -
inchworm
illustration - Jenn drew this! Isn't it wonderful?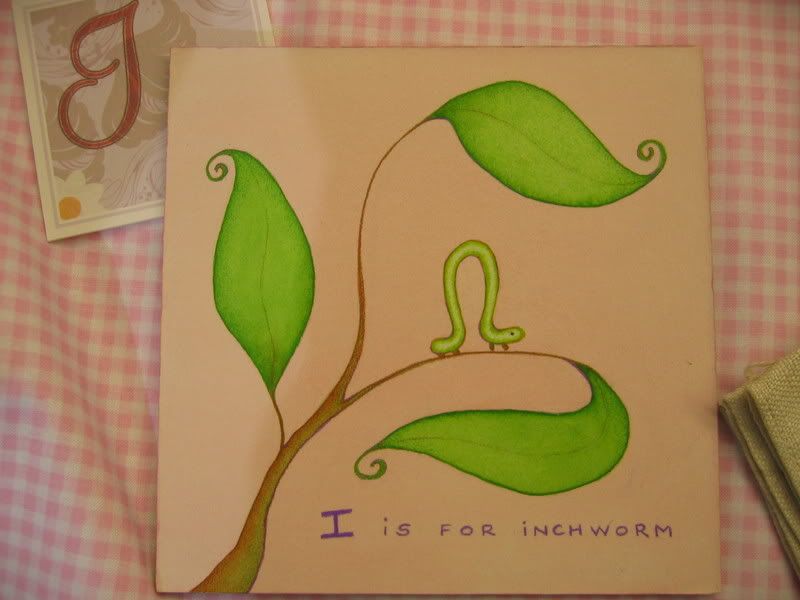 It's water color I believe (correct me if I'm wrong, Jenn!) and I love LOVE it. I totally think Jenn should put these in her shop. I might need a collection. :) By the way, Jenn's husband Josh is also an amazing artist! See his pictures of "Big Ed"
here
.
N -
napkins & New Jersey - the napkins are too cute and embroidered which is right up my alley. The New Jersey charm is
enamel
and pink:
How perfect? In the letter she included Jenn said her husband picked it out and thought it would be funny to include it. Well, I'll have you know that I have THREE charm bracelets and often haunt EBay in search of
enamel
charms! Oh, and I was on vacation last week IN NEW JERSEY. Spooky, huh?
G -
gingham and guest towel which can both be seen in the picture at the beginning. Such darling lace on the towel. :)
Thank you again Jenn, I have
truly
been spoiled! Today is the last day to get your swaps in your mail. If you feel you are going to miss the deadline please email your partner and copy sgswaps@hotmail .com.
So my vacation was nice, too short of course, but nice still. We were crazy yard "sailing" women on Saturday and I even visited an antique mall in Jersey on Thursday. I'll share my finds and my plans for some yummy paper packs to be offered in
The Goodness Shop
next week. Here's a sneak peek of some of the paper to be included: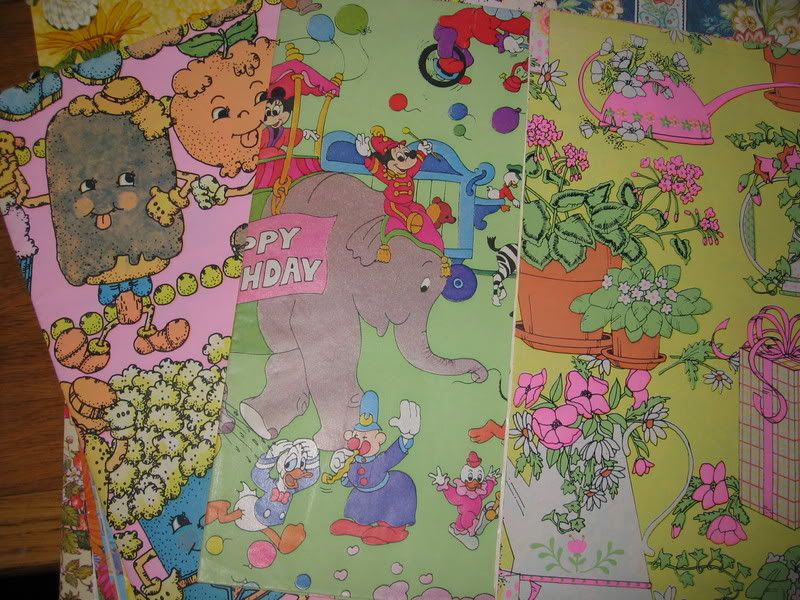 I'm off to hunt down some more of the Spring Fling Swappers! Next swap to be announced at the end of May!
Cheers!
RR