Well, I managed to take those pictures and
my sister
posted them all for me. :) So please click on the picture and go visit the Goodness Shop!

Along with Mandi's adorable barrettes you'll see my tea cup pincushions: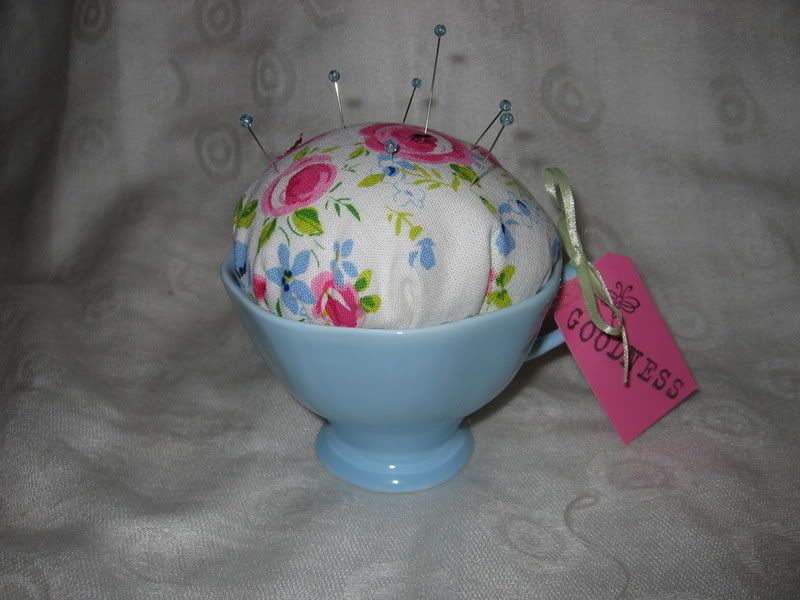 shabby chic crocheted pot holders:
and cotton crocheted baby bonnets:
Thank you for looking and for your support in ALL of my crafty adventures. Mandi said she had more comments on her blog than on her My Space page where she knows everyone. I told her that is how craft bloggers are! :)
So how is the swap going? I got an email from
Peta
today saying she is almost done! She was my Pink and Brown partner and she's pretty quick. :) I'm getting there, I was stuck for something for "I" but my sister gave me a great idea! I should be sending out next week for sure. Don't forget to include an outline of what letter each of your items represents! I can't wait to see what everyone comes up with.
Ciao!
R