This rain makes me want to eat. (Most weather makes me want to eat except maybe extreme heat . . . hmm . . .)
It was a weekend of soups in my house. This is the
curried leek soup
I mentioned on Thursday. It might be my new favorite food. Seriously, it's YUM. I added extra curry powder and was glad I did.
I also made Italian Meatball Soup in the crock pot: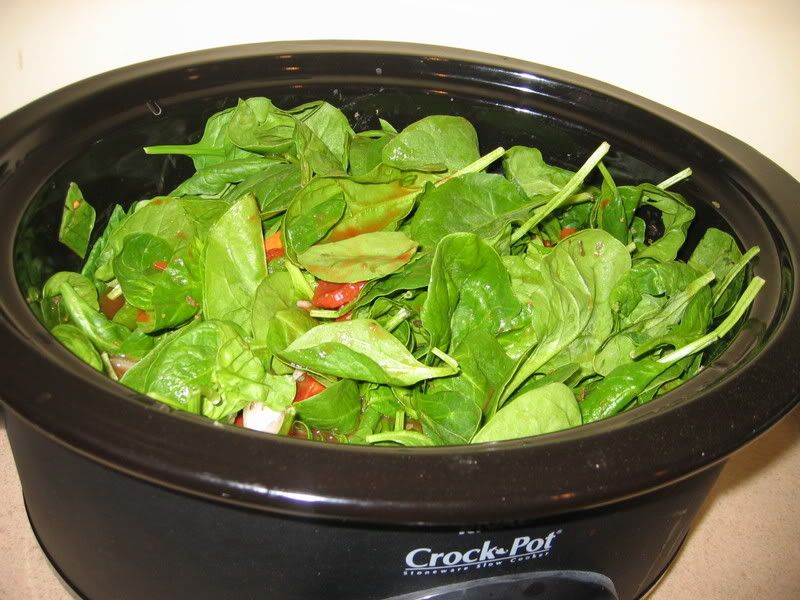 I've been eating a whole lot of spinach on my new diet. I didn't even lose an ounce in the first week but I guess I did cheat a bit. I need to have more willpower! This soup is my own recipe. I'll post the recipe soon as I can't really remember exact measurements as I sort of went by taste. :) It was very yummy to come home to after my long morning of thrifting with Katie on Saturday.
I had quite a few fav finds this weekend, and these are yet another: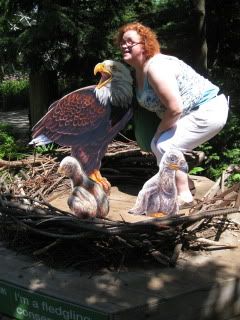 I'm a sucker for vintage linen napkins and these are in perfect shape! It seemed as if they were never even used. And I just can't get enough of the veggie motif that was so popular back in the day. I would probably put these in the store. If I had a store that is. Still on the fence about that one. It would be hard for me to actually use them I think. :)
More finds:
pink shelf box - $2 -
now that I am over my fear of hanging things on the wall, this will go nicely in the craft room and could possibly be a home for
my new fairy
.
crochet thread - $2 -
I have plans for some tiny doll house crocheted goods! Can't you see a pretty blue throw for the back of a tiny sofa? Maybe I'll have the next doll house linen shop like the
doll house bakery
over at
Turkey Feathers
.
doll clothes closet - $3 -
isn't this just the neatest thing? It's not in the best shape and is made from some strange particle/paper board but the inside has shelves and a clothes bar and everything. I think I will paint the outside and wall paper the inside. Maybe I'll be lucky enough to have a little girl someday to enjoy using this.
ball jar - $1 -
Katie collects these and was gracious enough to let me take one home. :)
pink glass goblet - $1 -
it's not depression glass but will go nicely with the pieces I do have. I use them for storage/display in the craft room. Notice the trend that all things girly and pink are in my craft room??
tomato files - $2 -
I'm not really sure what these are for. Both are expanding files. I thought to use the small one for coupons and the large one for recipes.
Tonight, Katie and I are going back to Savers. I am leaving tomorrow for a mini 5 day vacation to Atlantic City and Baltimore and we didn't want our 30% off coupons to go to waste! Wish me luck to find the other tea cup with the strainer that I passed up. :)
SPRING FLING SWAP NEWS!
The swaps are arriving! You can see
Kate's goodies here
that she received from
Bee
! Any more goodies arrived yet?
I'll be back next week, be GOOD.
Rebecca