Things have been crazy at work this week. Back to back meetings and nothing working when you need it to. I hadn't posted in a while and just wanted to say hi and tell you that all of the emails should be out to the Summer Fun swappers.
Lucy
worked her little fingers to the bone! She's amazing, isn't she? We'll have a post up soon with all the blog links over at
Sweet Goodness Swaps
. You can visit my wonderful partner,
Dana
, here. It's her first swap and I know she'll do great!
So look at what
Leigh Ann
and I found on Saturday: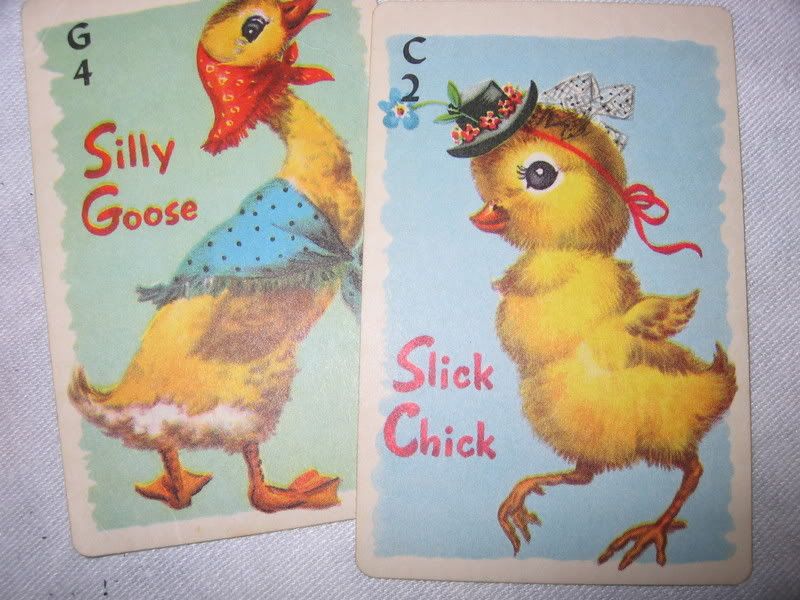 Aren't they the cutest? They are from a set of vintage Old Maid cards. Here's a shot of my share: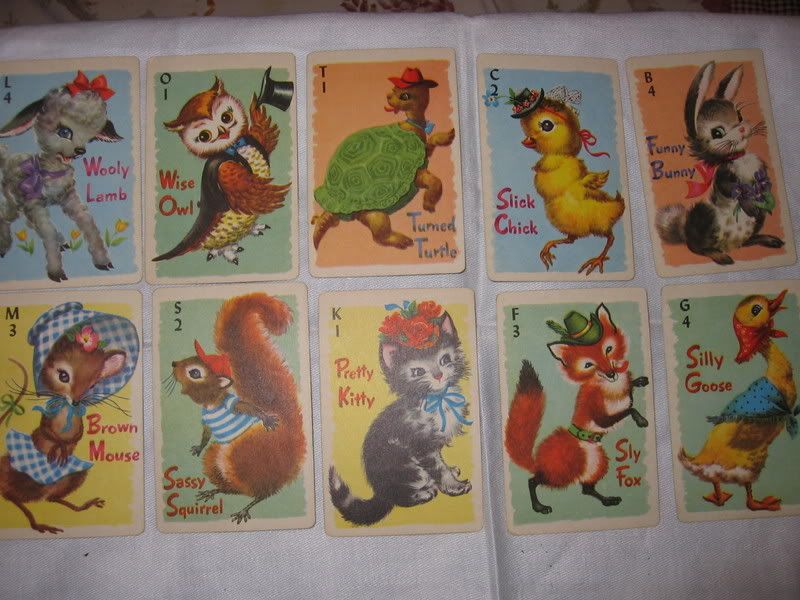 How much am I
lovin
' Pretty Kitty and Brown Mouse?? Seriously, just too much cuteness. I think I'll scan each one in so I can share with those interested.
I'll be back tomorrow to share the rest of the goodness from the weekend.
xoxoxo
Rebecca