Yippee! I got the best mail love from
Tami
for the Tea
ParTea
swap.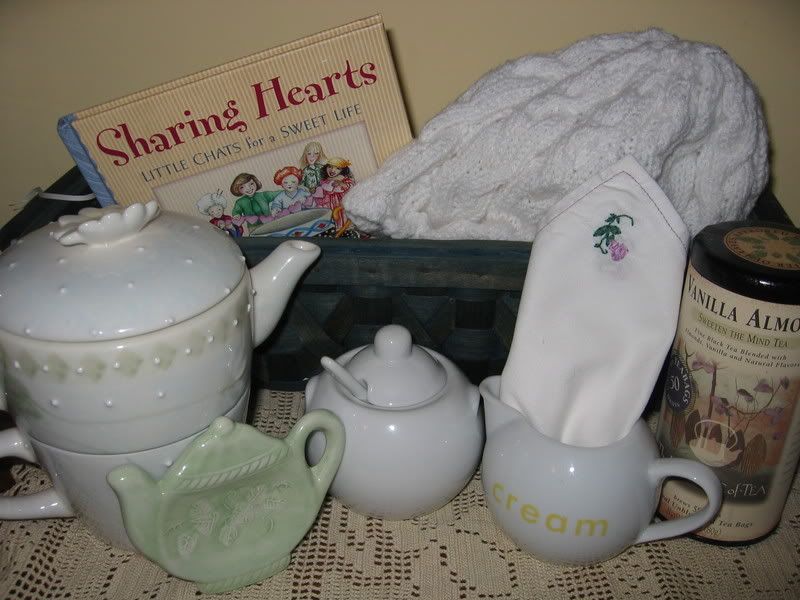 Look at the goodness! And do you know that she found all the ceramics at the thrift store on the same day!! Meant to be for sure.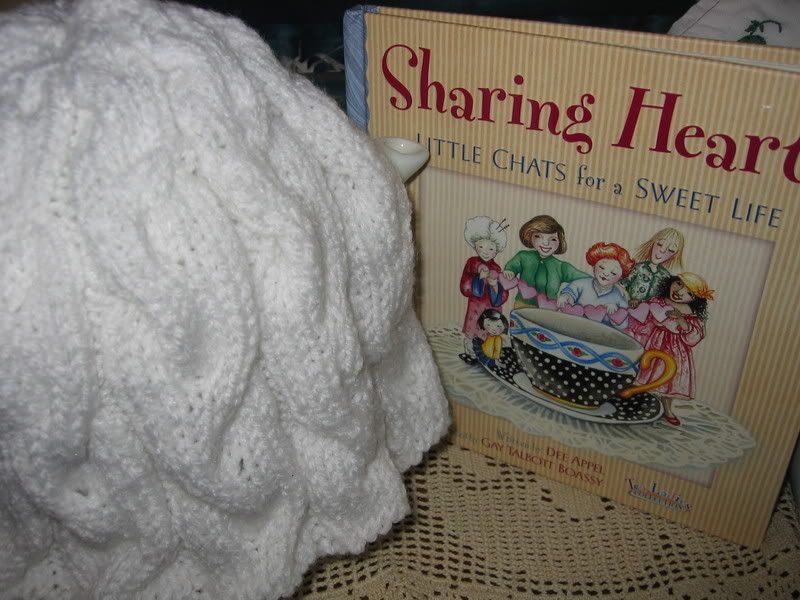 Tami knit the totally cute tea cozy. It's cabled, my favorite. And look at that book!
Ahhh
the sweet life . . .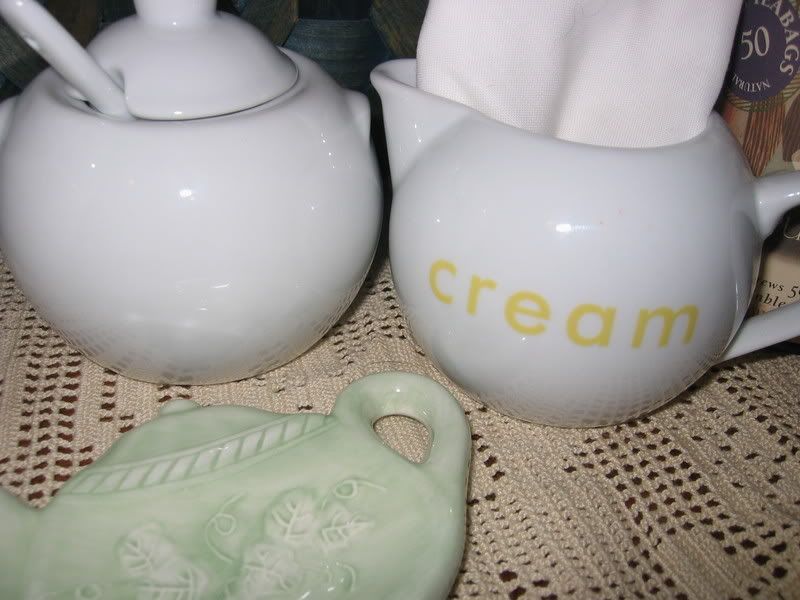 Cream pitcher, tiny sugar bowl and tea bag holder are all different but go together so nicely.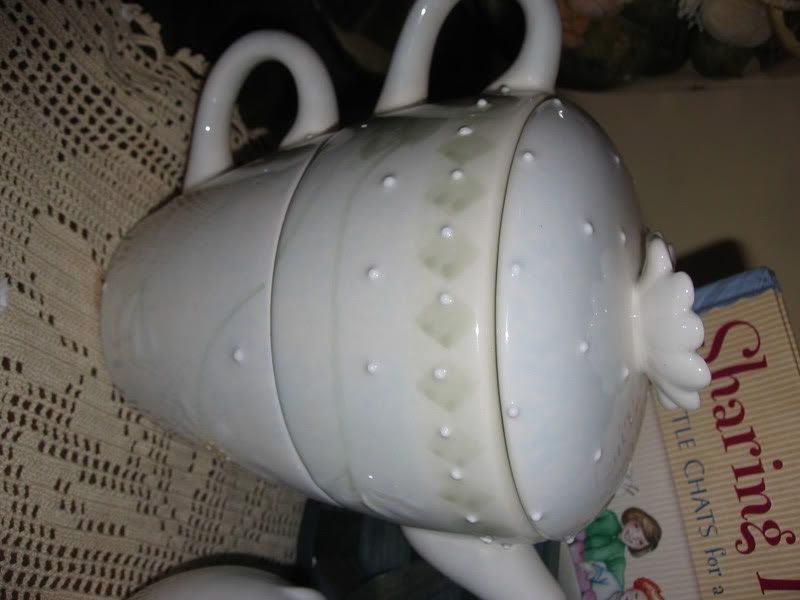 I love cute tea pots for one and this one is now my favorite! How cute is the sweet daisy design? And it seems like I have a collection in the works. Look how nicely this goes in my china cabinet: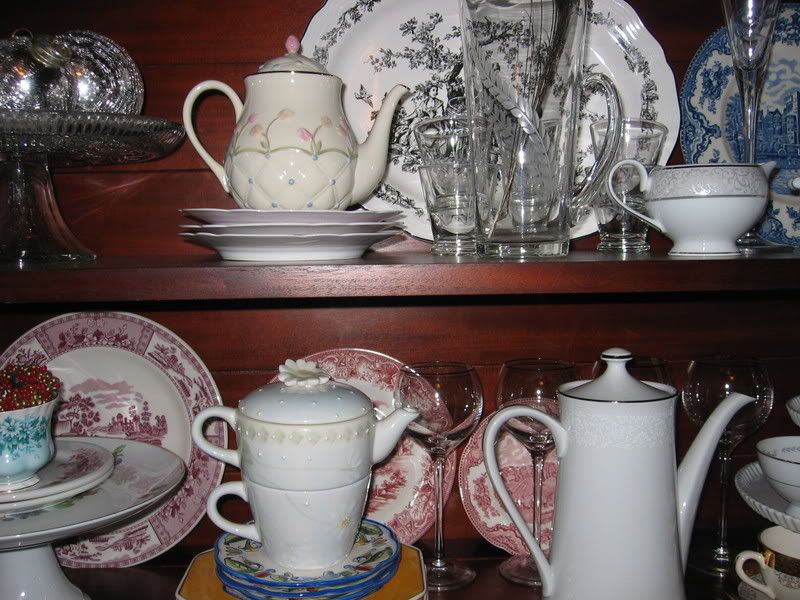 My Mom gave me the
Lenox
tea pot on the top left for my birthday and you know the story behind
the coffee pot
. I've been loving finding special pieces to display here and my new
tea
pot from Tami is perfect! Though I know it will get a lot of use and may not be in the cabinet much.
Thanks again for such a fabulous swap! Yet another post on the wonderful friends to meet through swapping out there in
blogland
.
xoxo