Have you found any vintage items lately at the thrift? Now I don't mean yard sales or rummage sales I'm talking Value Village here. While visiting my Mom a few weeks ago I came across a fabulous basket purse I thrifted way back in the day. It had to be at least 12 years ago. It was filled with vintage ladies gloves with the tag still on them. I just don't see these types things anymore. Is anyone still finding vintage at the thrift?
I did find a few things on my last trip: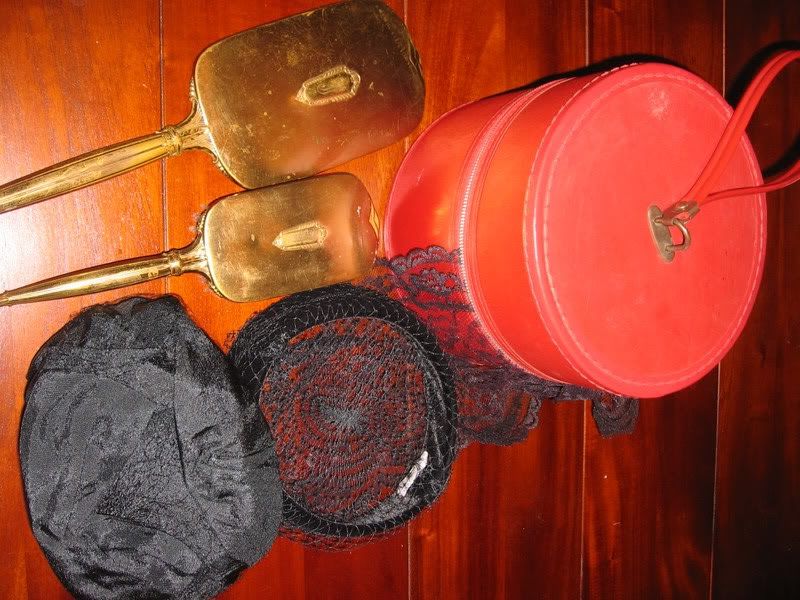 Hat box with 2 hats and lace scarf: $3
Vanity set: $3
These are unusual finds and the prices were suprising low. That particular thrift in Baltimore has gotten a bit over priced. It's still some what less than the New York stores but still high.
In comparison, here are some recent Saver's finds: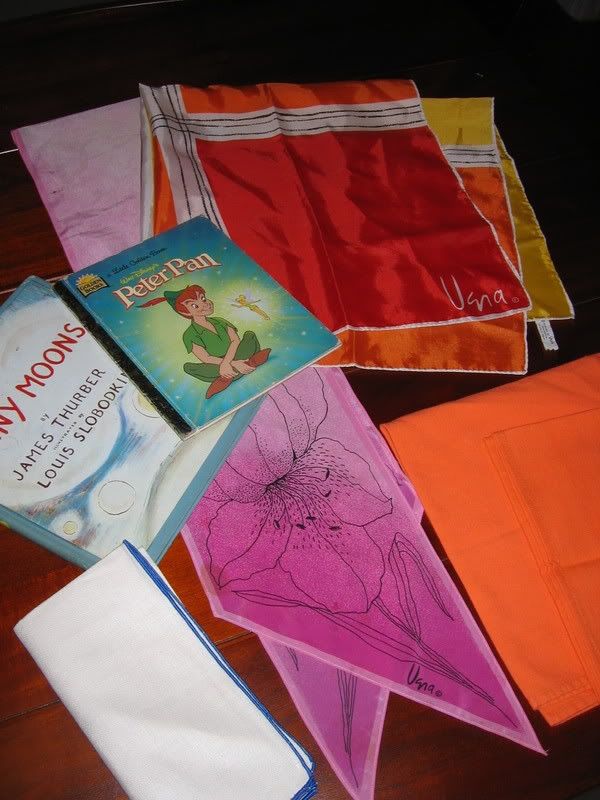 I've been lucky with the Vera goods lately. I really like that purple scarf, it's so pretty and I like that shape. Some stains but oh well, I liked it enough as it was. There's some orange and yellow up there I see hmmmm . . . and a nice quality linen napkin is a great background for embroidery. This one sill has a sticker on it saying 100% linen. Another Golden Book for a project
my sister
and I are working on and a sweet old children's book called Many Moons by James Thurber. I'm growing quite a fondness for old kid's books.
Look at this on Sarah found
!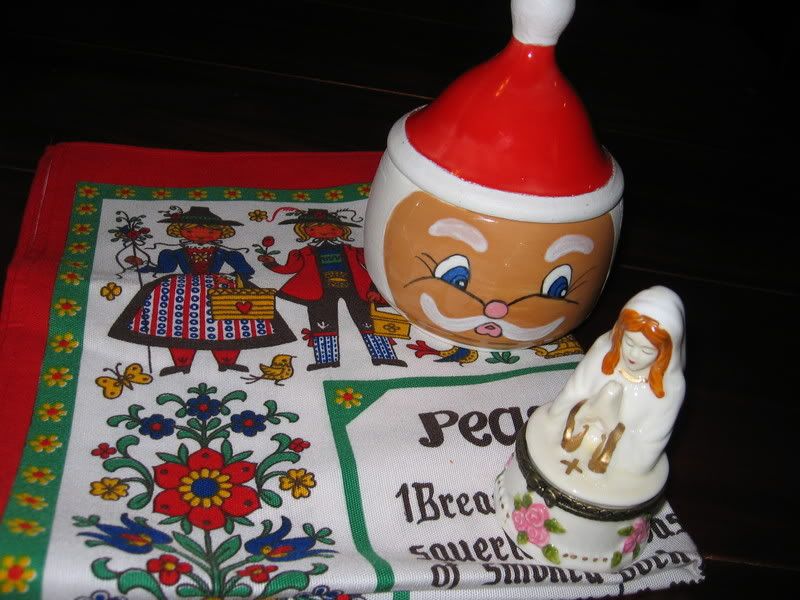 Cute tea towel with a recipe for "Peasant Soup"
Sweet ceramic Santa box - on the bottom some one engraved "July 13th." I wonder if there are still ceramics classes? My Mom and Aunt took them weekly when I was a kid. You would pick out your piece, paint it and fire it. We had all sorts of holiday ceramics! I'd love to do that and I'm not talking about those paint your own pottery places.
Virgin Mary miniature box - I'm not very religious but something about this little piece really called to me. It's so sweet and pretty and, well, peaceful. :)
So have any of you found any true vintage items at thrift lately?
xoxoxo
Rebecca