Yesterday in catching up with my blog reading I read
Vallen's

ode to summer
. I am sure that many if not all of you out there agree with her. It's not that I don't agree with her, I too love flip flops in every color but I am just not a summer girl. Oh I'm a beach girl. I can hit the sand for hours and love to swim in the ocean. But after that I like to go back to my nicely air conditioned house and take a cool shower. I can't stand the heat. I am lethargic and can talk myself out of doing almost anything. I have good intentions but then it's hot and I head for the iciest movie theater I can find. I like things right around 68 degrees. Always.
At the moment I am a bit obsessed with one summer outing, the picnic. I haven't actually been on a picnic this year but I certainly think about them. A lot. I think it's the cuteness factor or having an excuse to buy a whole new set of dishes. Like these cutie pie melamine ones I saw in Country Living: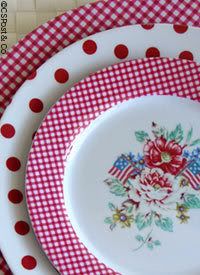 Um cute right? I also am about dying over
these cute state

placemats

and napkins
! Picnic perfect I would say but too pricey for me. If anyone ever find an iron on transfer of these state images or some like them, please let me know! I'll embroider them up myself.
So onto mini swap goodness. These pictures are poor. I know the background is too dark and shiny but there was a bit of mayhem going on and I needed to be quick about stuff. :) Sweet
Natasha
made the neatest things!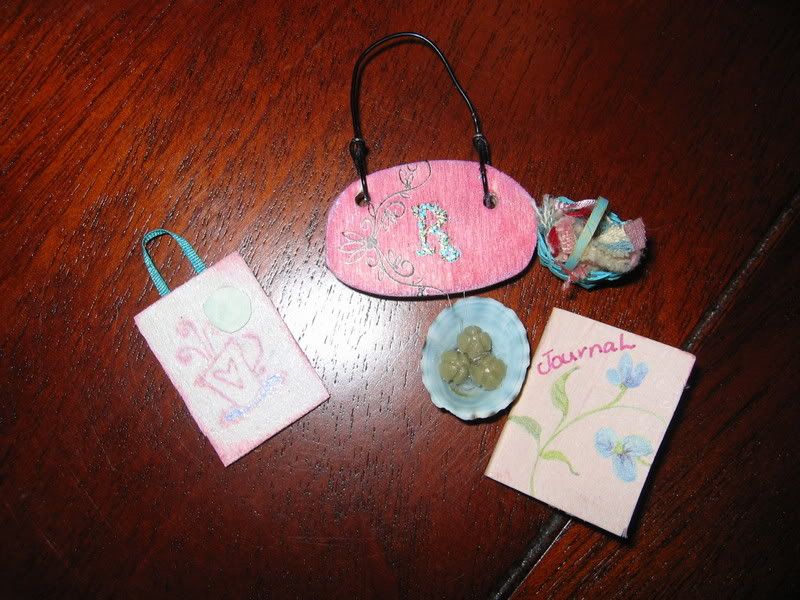 You can't see the cuteness over the crappy photo but there are too cute wall hangings, a basket of scraps for the doll house craft room, a tiny dish of soaps and a journal!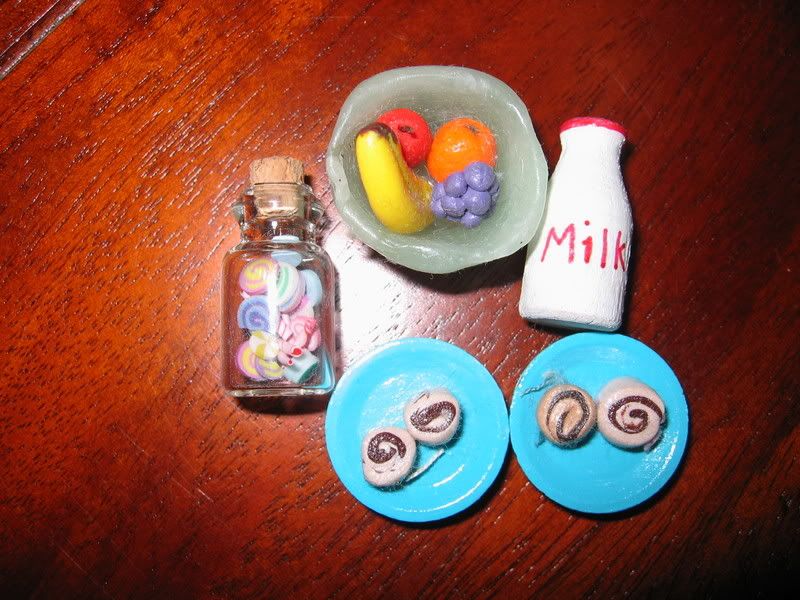 A tiny jar of candies, a "
jadite
" bowl of fruit, milk jug and two plates of cinnamon rolls! My dollies will be eating right!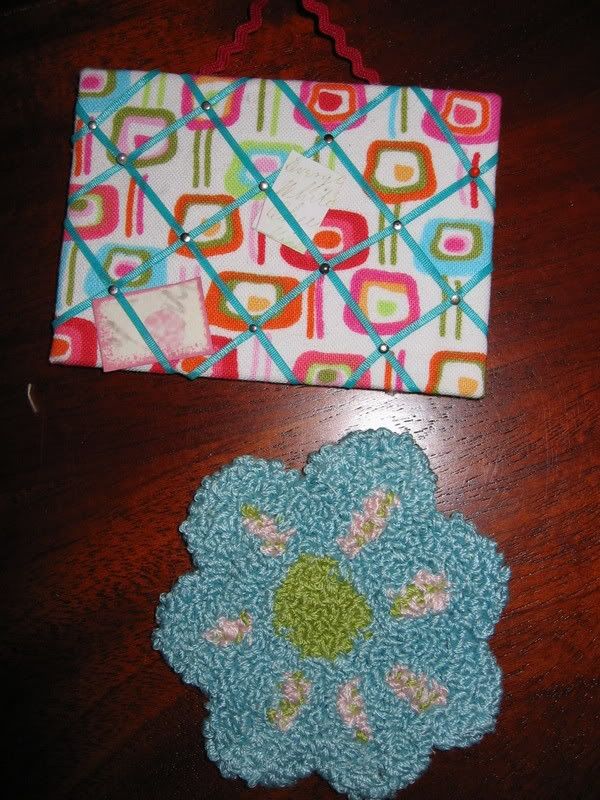 And these are my two favorites, a needle punched rug and a memo board! Wow, small things are cute! So thanks again Natasha for the goodies AND for the extra stuff you threw in there. I know they'll be put to good use in my collages!
Be good,
Rebecca
PS - How many times did I say CUTE in this post? SEVEN. That might be a record.