I will confess that I asked
Queen

Vallen
to do a swap with me because I wanted a crown. I know it. She knows it and now you know it, too. As you can imagine she did not disappoint!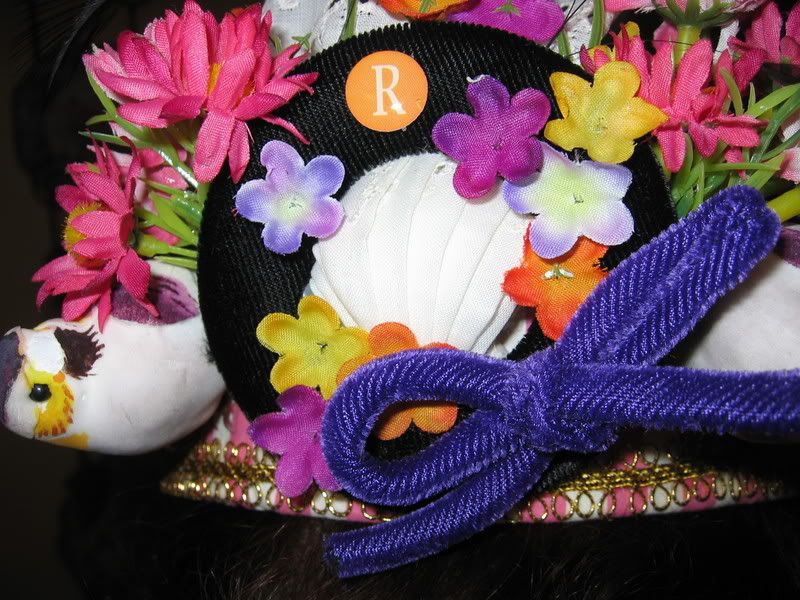 I LOVE IT. I wore it around the house for a good while last night but decided to stow it safely in the craft room as the dogs were eying me funny with a bit of a
drooly
look about them. Must have been the birds on there.
VQ
took WAY better pictures of it that I did so head
here
and get a closer look. I am truly the queen of all things bright and flowery now. This was a part of our Six Flower Swap. I SWAPPED WITH THE QUEEN. I know you are jealous. You should be. ;)
Want to see what else I got??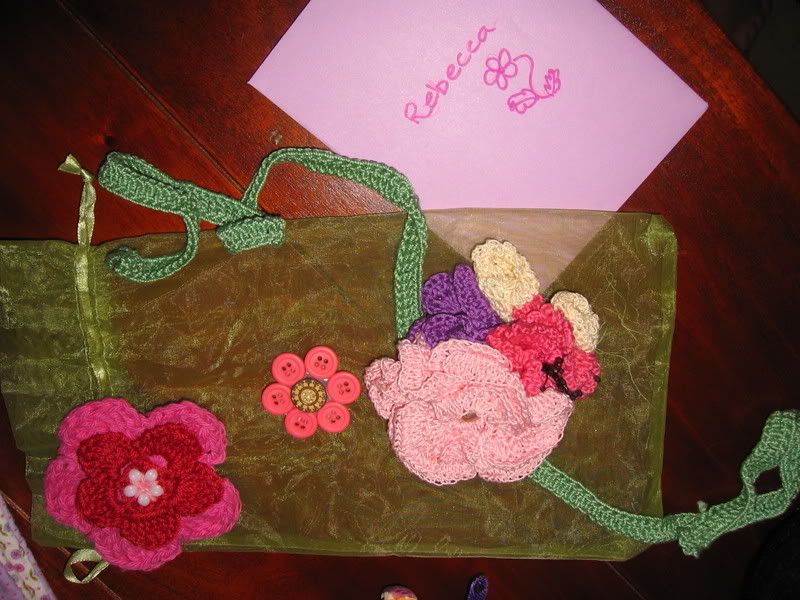 That, my friends, is a bag of flowery goodness! How sweet is the crocheted choker? I agree with
Vallen
, it's so wonderfully Victorian! I'll wear it with my crown to
my sister's
Fairy Tale Picnic next month. You can also see a lovely crocheted pin and a button flower magnet!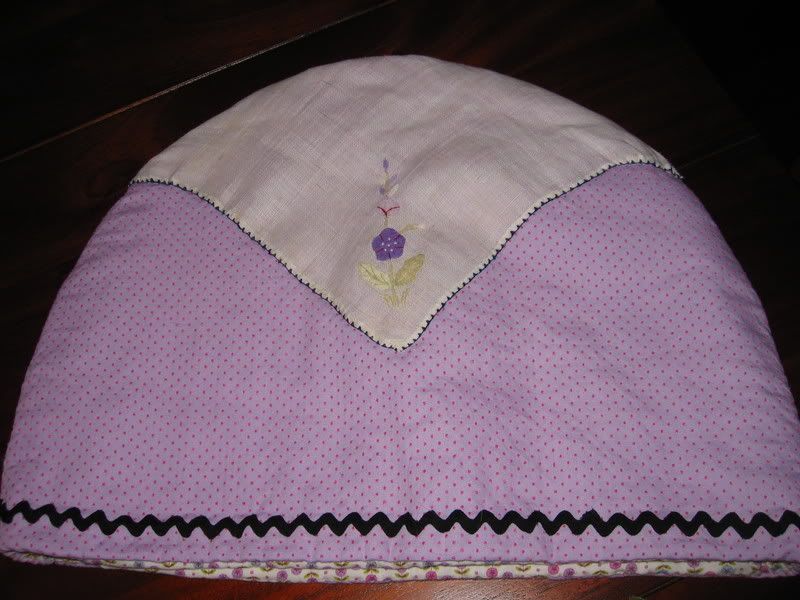 Oh yes, that is indeed a Queenly Things tea cozy! Look at the sweet
hanky
accent! LOVE LOVE LOVE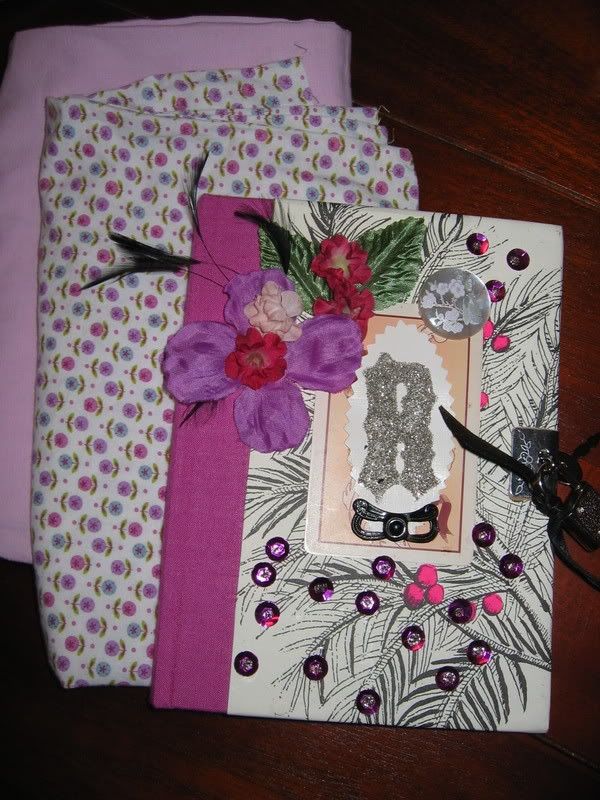 My very own diary. WITH A LOCK. All girls need one of these and it can't get much more perfect! Sequins! Glass Glitter! Feathers! The inside is decorated as well but as it's my diary, it's my secret. ;) She wrapped all the
lovelies
in pieces of fabric used in the tea cozy, too.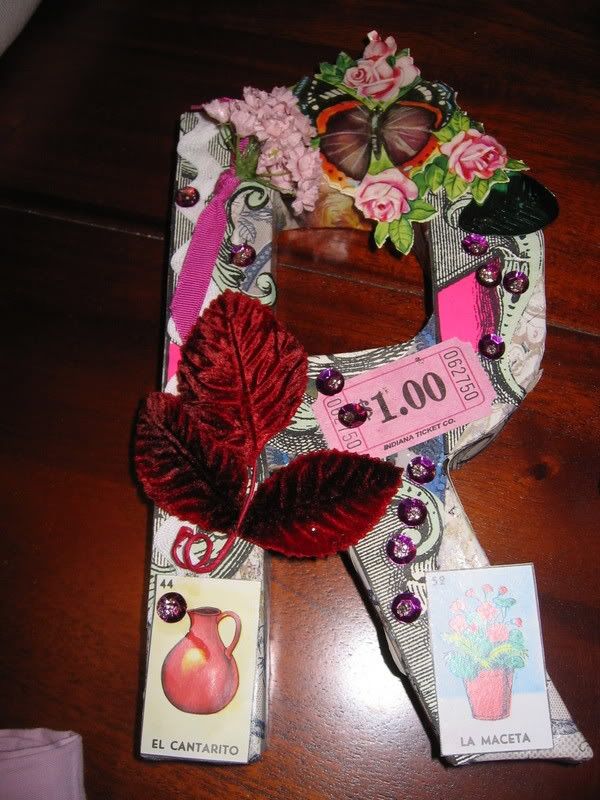 She also made me a wonderfully splendid R monogram. I'm all about the monograms. This is just perfect and so well designed. That woman has me pegged! Velvet leaves? Um yes please.
So THANK YOU
Vallen
for such a wonderful swap. I cannot wait until yours arrives and hope you love it as much as I love everything you made so very specially just for me.
****************************************
Have I mentioned that the Summer Fun:
Bucket Full
of Sunshine Swap is in full swing? Head on over to
Sweet Goodness Swaps and sign up
! You have until next Friday to throw your name in the mix.
****************************************
Now that I am almost back up to normal speed I'll have some good posts of things to share. Tomorrow I'll be asking the question, "What are YOU looking for at the thrift store these days?" I've got a unique bunch of items on my must have list. I'm dying to know what's on yours.
Until then . . .
Rebecca