Last weekend I made a quick trip to the Savers. It was a wonderful trip! There was not much to be found and I think I spent a grand total of $8. I am happy with the items I purchased but what I felt was so special about this particular
thrifting
adventure was an item I did not purchase. No, it's not one of those I-saw-something-but-didn't-get-it-and-now-I-regret-it stories. I did get my coveted item but I didn't actually pay for it.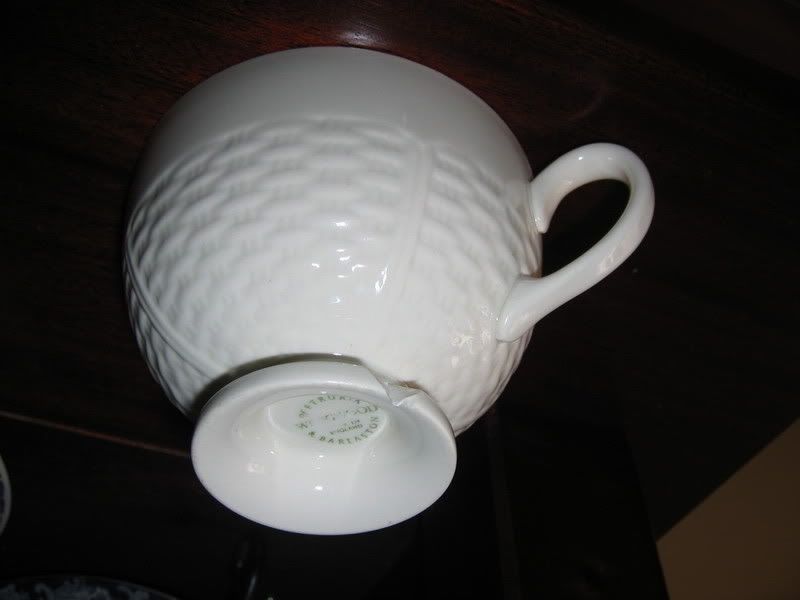 I found this chipped teacup and instantly loved it's stark white charm. I was pleased to see it was a
Wedgwood
piece but sad because it was chipped. I put it back because seriously, do I NEED a chipped tea cup? Then I went back for it. Then I spent 20 minutes looking through all the housewares in case there were more. Then I decided what the heck! I like the cup and I'm getting it. I took my few purchases to the register and the guy asked if I had noticed that the cup was chipped. I told him yes but I liked it anyway. He said "It is kind of pretty." I agreed. Then he said he wouldn't charge me for it and wrapped it up securely in some newspaper. I don't know why I'm so happy with this chipped teacup but I am. I put in on a shelf in my craft room: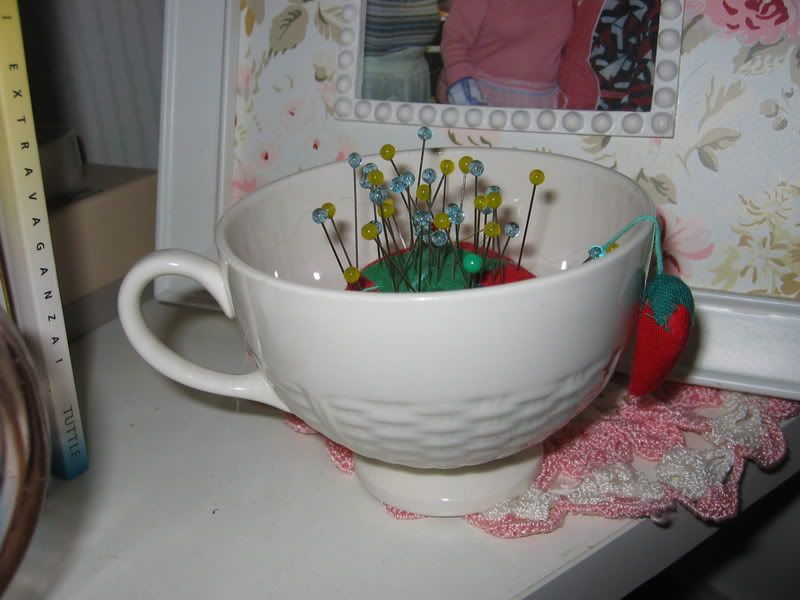 It's perfect don't you think? :)
I did get some other goodies that day: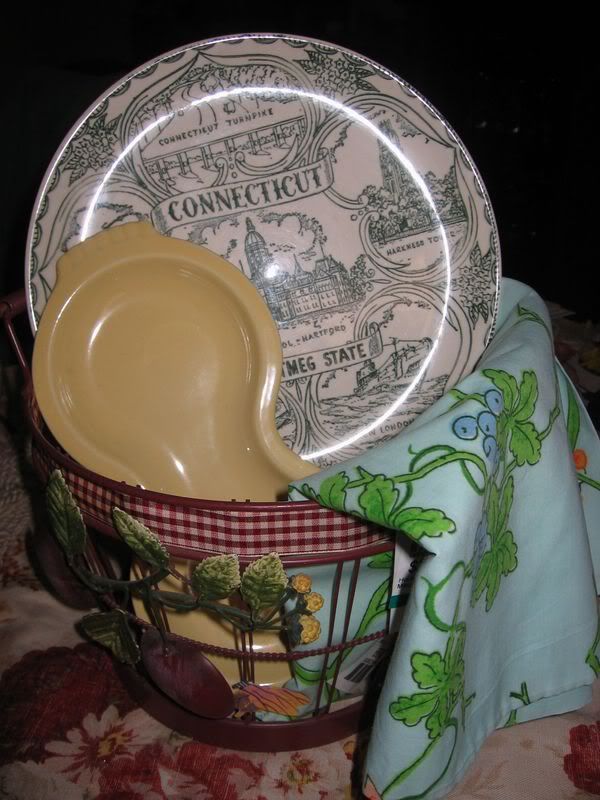 Connecticut plate - $2 -
this is not really a souvenir plate I think as it seems like you could eat your dinner from it. Also, who knew that Connecticut was the Nutmeg State? Not I! So you see, it is also an educational piece.
Fiesta dish - $1 -
I think this is to hold the creamer and sugar. My mother has some yellow Fiesta Ware so maybe she can use this.
pillow case - $1 -
lovely colors! Who could resist? Oh and it has birds on it, too. :)
wire apple basket - $3 -
the colors are perfect for my decor!
Also found this little gem among the teacups (during my fervent search for more
Wedgwood
):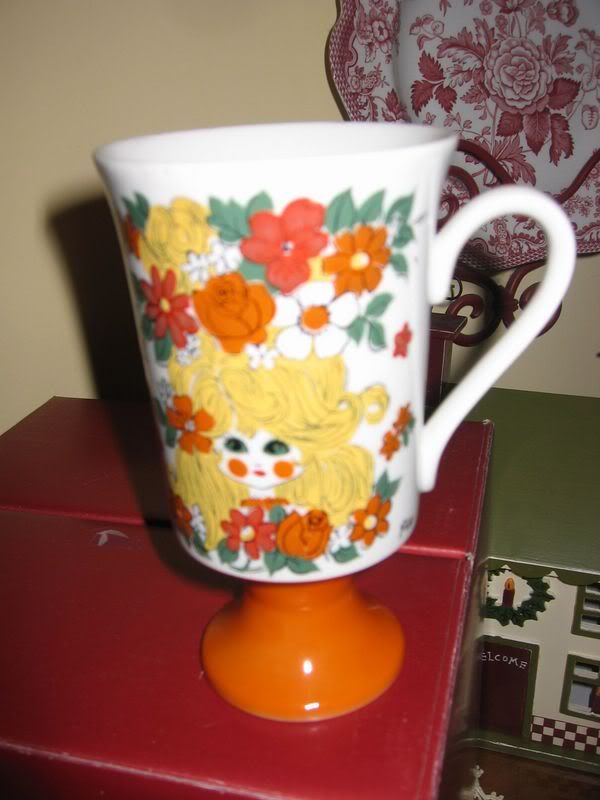 Sorry for the blurry photo! It says Pia on the bottom right and I think it's adorable! I found a few other
Pia
designs on EBay, very cute!
Hmm
. . . collection? We'll see.
Don't forget to
sign up the Spring Fling Swap!
We already have a good group!
Oh and for all you treasure hunters out there, that teacup says Wedgwood Barlaston (can't read the pattern!) and I would love to find some other pieces so please keep your eyes peeled for me! I have lots of goodies to trade! You know I'll be scouring EBay tonight. Let the hunt begin! :)
cheers,
Rebecca