I've been a bit of a lazy sod these last few days. I did manage to start the laundry but didn't even finish one load (how shameful!) but of course I could go shopping . . . I bought
THIS
by the way. Does that shock you? I mean after all, I try to be thrifty in most ways yet I'll drop $180 on a tote bag. To make you (and me) feel better, the bag retails for $400, Coach is my very favorite AND their bags last forever. Oh and I got my tax return back. :) See . . . I feel better all ready. I also bought a
new dining room table and chairs
but we did have loads of wedding gift certificates to put towards that so I didn't feel super guilty. Plus we needed a new table . . .
Where was I?? Oh yes, my laziness. I'm hoping to break this cycle. I managed to half clean my craft room and that was fairly motivating. Once we get our new table I can put the current dining room table in the craft room (which is a small farmhouse style kitchen table) and start working on my dollhouse. Sigh . . . I can't wait!
On to more interesting things . . . a wonderful gift from the ever sweet
Lucy
: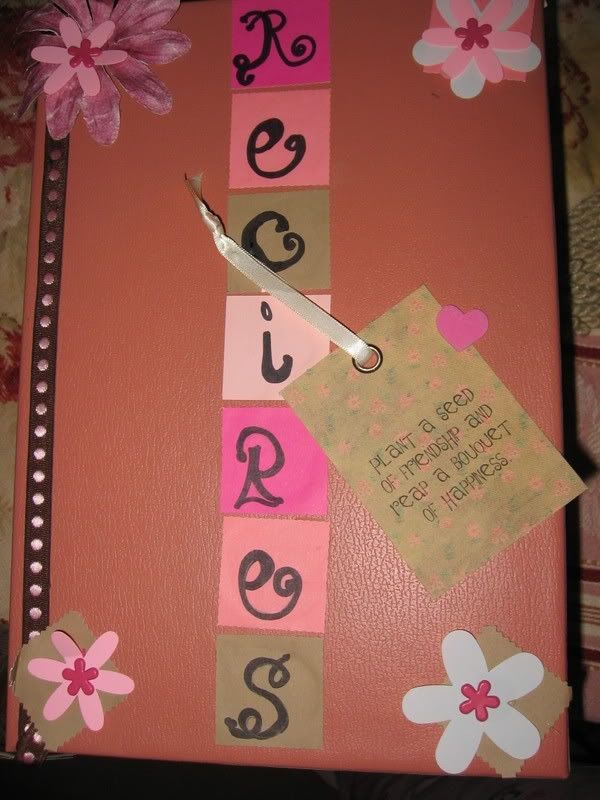 What a wonderful box this is! Want to see what's inside?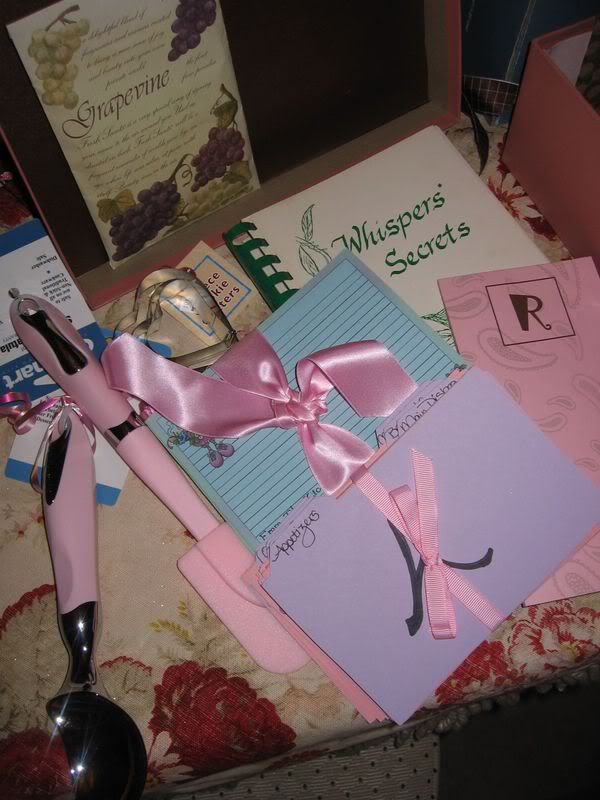 Marvelous! How much do I love pink kitchen utensils? And do see those hand made recipe cards and dividers? They are all HAND WRITTEN: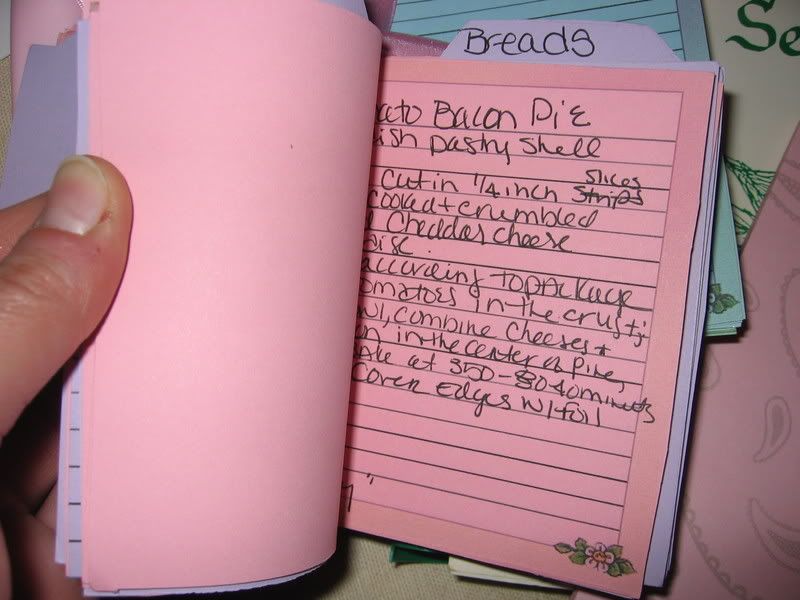 I can't tell you how touched I am that she would take all that time to put together such a fabulous wedding gift just for me. Last night I whipped up her "To Die For Potroast" and let me tell you, it is to die for. Luis loved it which is good since he poo-pooed the chicken I made on Sunday. Hmphf. Anyway . . . maybe if you ask Lucy nicely she'll post that fabulous (and super duper easy) pot roast recipe. :)
I actually sent Lucy a gift as well. It was a thank you for all of her organizational help with the Pink and Brown Swap. I made her these mitts: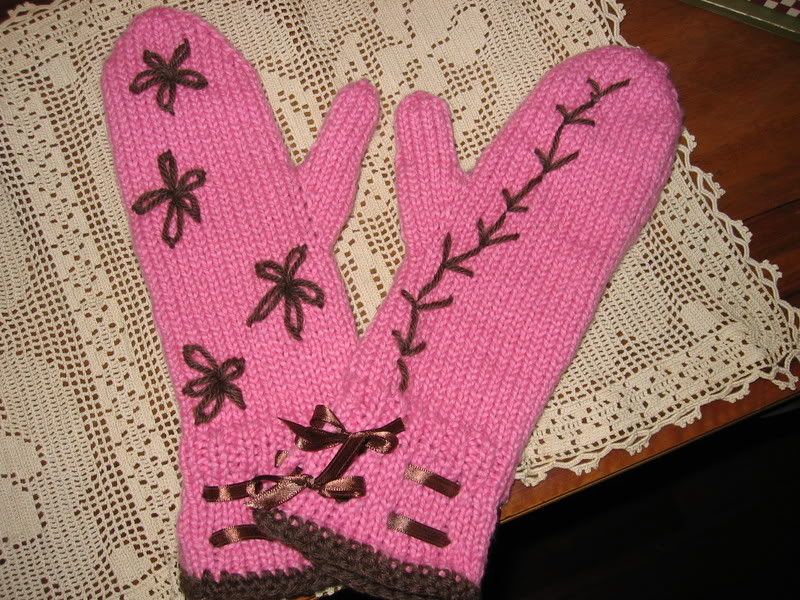 I was very happy with the way they turned out. This is my second pair of custom mittins. Remember the orange ones I made for
Sara
?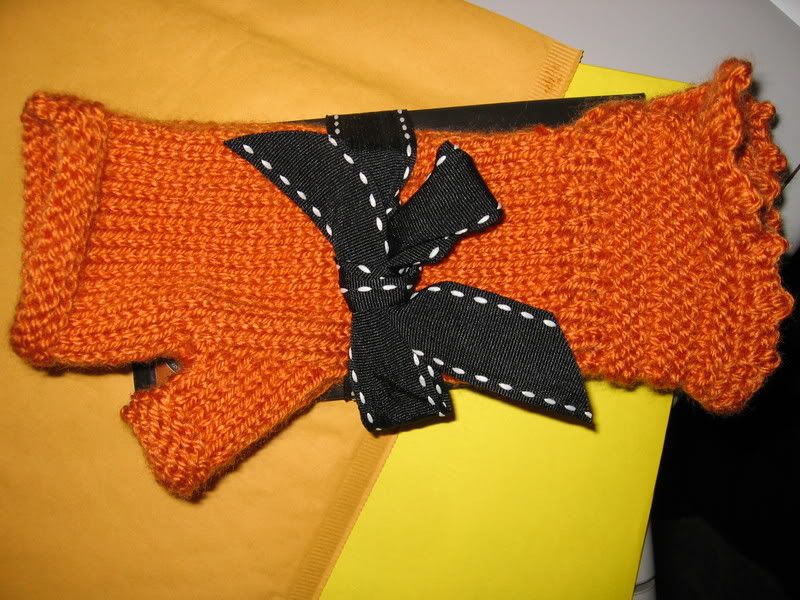 They are fun to make and I've been enjoying designing them for individuals. I'm planning to have my mittens as one of my crafty venture items for Goodness. Have I told you about Goodness? Well it's just a hatchling at the moment so I'll save that diatribe for another day. :)
Happy trails!
Rebecca