Happy Monday! :) It's almost spring and we have snow everywhere. And it's not even the pretty kind sigh . . . . to combat the blustery cold I put myself in a springy mood and "hatched up" a whole batch of pastel goodies . . .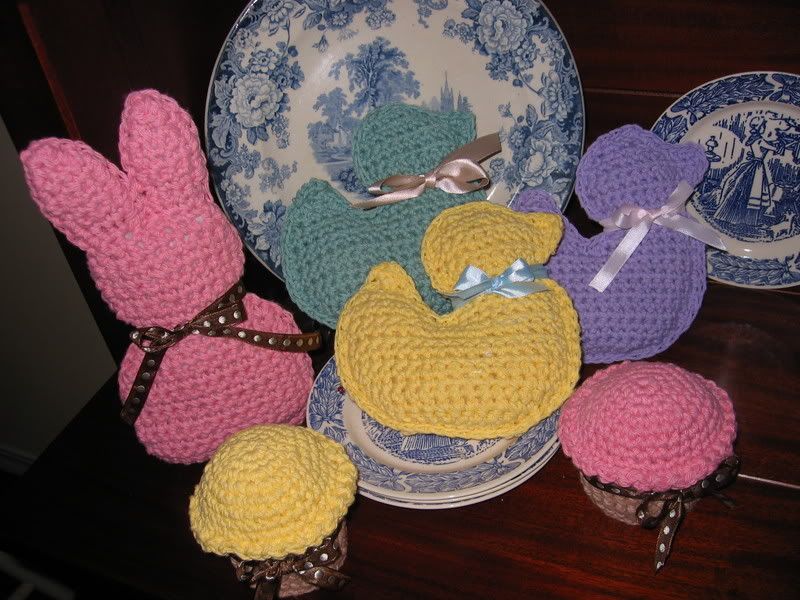 It was "crochet mania" on my sofa this weekend! These guys are way cuter in person. My favorite is the dark aqua duck in the back. I used Lion Brand cotton for that one and Lily Sugar and Cream for the rest.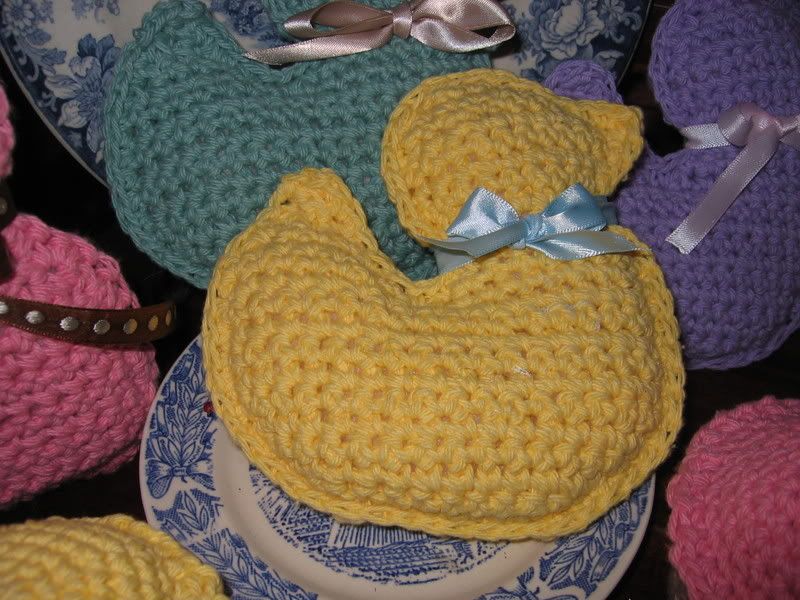 The duck pattern takes about 20 minutes to whip up and can be found
here
. I think you have to sign up for an account to view patterns but it's free. The bunny is my own pattern and if anyone is interested I could write it up and post it.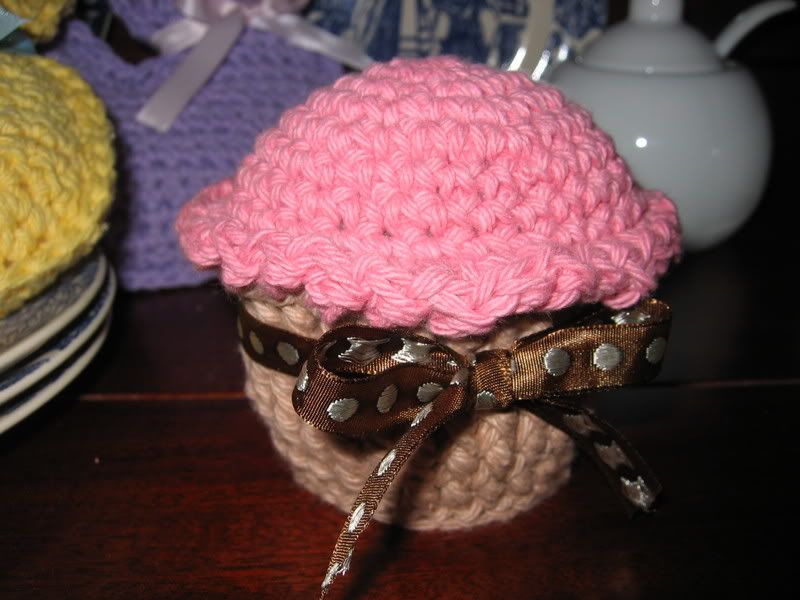 The cupcake pattern can be found
here
. Pink and brown, are you surprised? Hmm maybe I'll use this for my
pin cushion swap
. . .
I also made some Easter ornaments. What is it with me and ornaments? I don't even have an Easter tree! I am SO happy with the way these turned out. I think they might even be shop quality!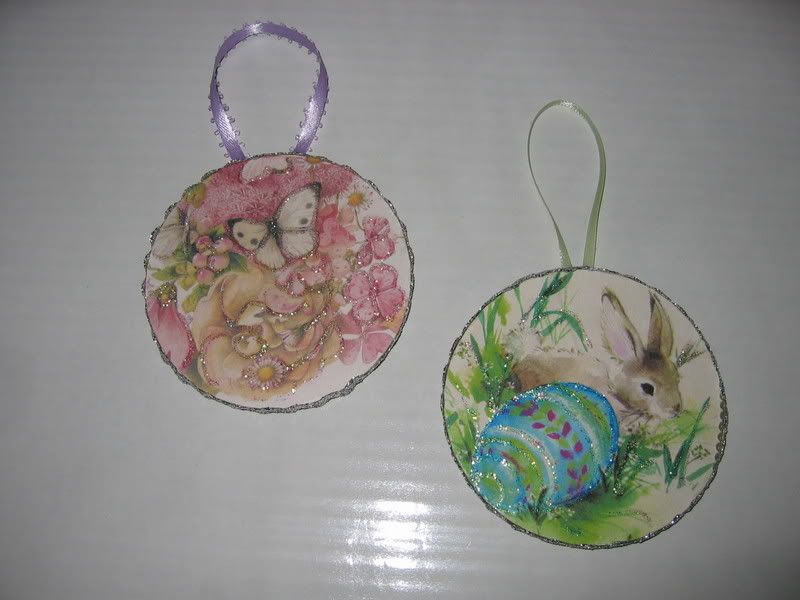 The images are from cards I scanned in and then printed. I glued them to wooden circles, backed the wooden circles with decorative paper, added silver rick rack trim, a ribbon hanger and glittered them up!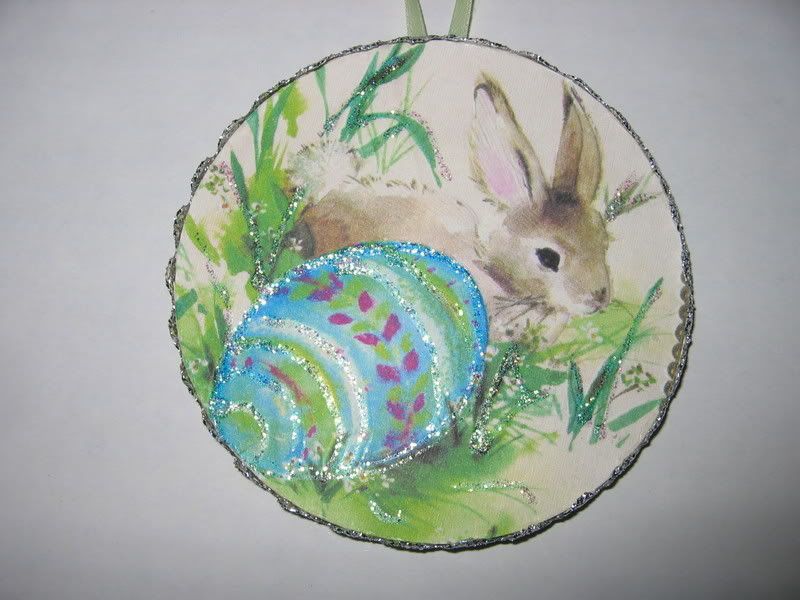 What do you think? If you are interested in the bunny image I used above you can go
here
and copy it. It's one of the cards I recently found at thrift. And speaking of vintage Easter cards, did you know I'm the LUCKY HAPPY winner of
the drawing Heidi had
? Oh yes, I am a winner. :)
I'm glad I've saved all of my Christmas cards from the last few years. :) Christmas versions of these ornaments will certainly be in the Goodness shop come Fall. I will share more info on the Goodness shop soon but basically I plan to open an online store for vintage items and hand made goodies. I will be collaborating with other crafters and thrifters as well. You guys are my sounding board on what you think would be good items for sale so please be honest and hollar away! Also, I plan to keep the prices as low as I can.
Remember to sign up for the
Spring Fling Swap
over at
Sweet Goodness Swaps
. I'm already racking my brain on what I'm going to send!
Ciao bellas!
Rebecca