I am quite scatterbrained today. I really feel distracted and disorganized. No particular reason just no focus I guess. So that will result in a post of pure randomness. And away we go . . .
I plan to post the pattern for my Peep-like crocheted bunnies tomorrow. I want to make another and make sure I wrote it all down properly. I also will be trying to make a chick as well. Wish me luck!
I made a single Easter rosette last weekend to send to the ever talented
Tia
.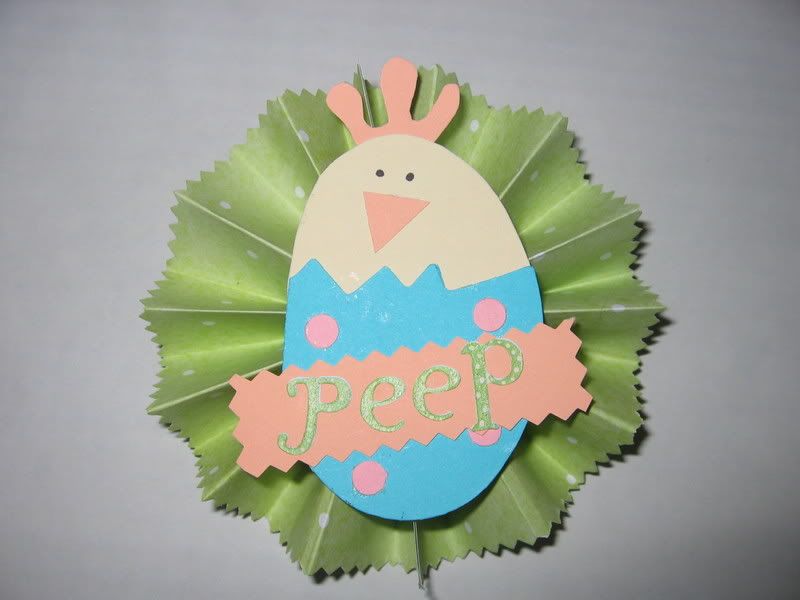 I must have the word "peep" on the brain. :) I figure to make a few more for myself and the girls to wear on Easter. This one is 3 inches and like my others has a pin back.
I made some tags for items with a future in the Goodness Shop: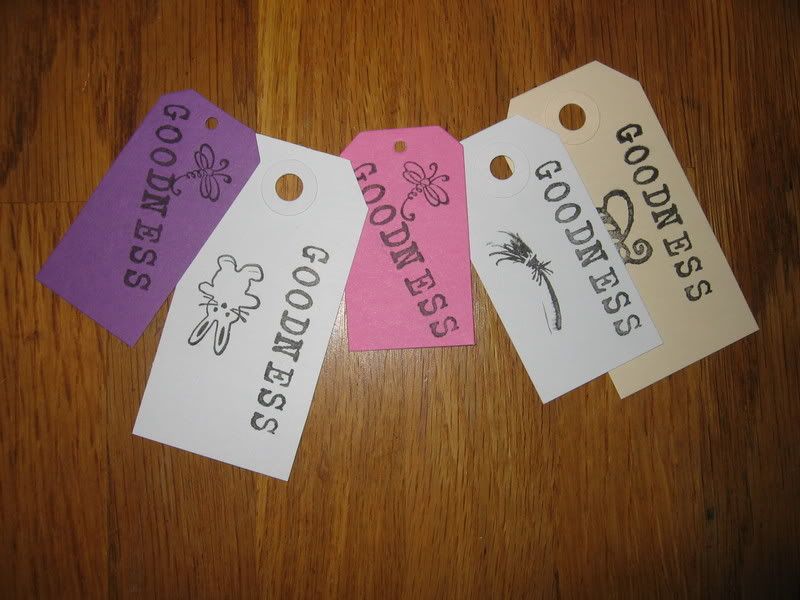 I enjoy just staring at them . . .
I saw
the movie 300
in the IMAX at Lincoln Center last night. All I can say is WOW. It's visually amazing and fairly true to historical fact. (I am some what of an ancient history buff, I know that sounds odd . . .) Plus, there are some seriously ripped (computer generated) men running around in leather underpants. Hmm . . . anyway, I thoroughly enjoyed it especially the strong willed queen. It is quite bloody (al beit computer generated blood) so avoid it unless you liked movies like
Troy
and
Gladiator
.
And just to throw one more random thing into the mix . . . I never shared any of my adventures on my bachlorette weekend. This is why I love my dear girlfriend Dita: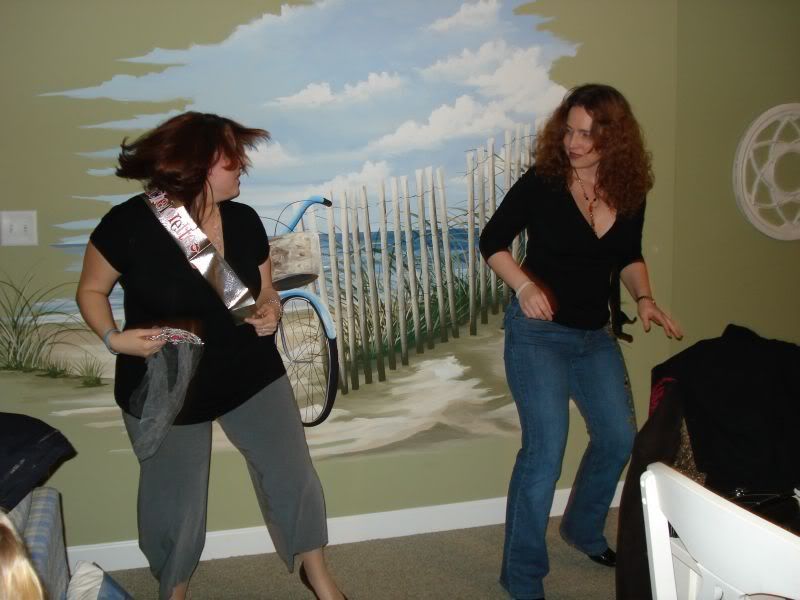 That would be yours truly on the left on the dear sweet Dita on the right. I believe we were gettin' our groove on. And by the way, this is BEFORE we went out. Oy.
I could go on but I won't bore you. I'll save it for another random day.
Be good!
Rebecca