WOO HOO!
Sarah
is a GREAT swap partner!
This is the most that I could fit in one picture! :) I love that she threw on those crepe paper flowers from
Jack's party
. She said she thought I could make one a pumpkin and one a ghost for Halloween. I already hung them in my craft room. :)
There are several Workbasket magazines (Oh and Sarah, I'm so going to crochet one of those circa - 1974 pinafores LOL) and an old Martha October issue! And do you see that SUPER CUTE Halloween post card???
There's lacy trim, fabric:
a Japanese pattern for a stuffed kitty and a fusable web purse kit with handles. :)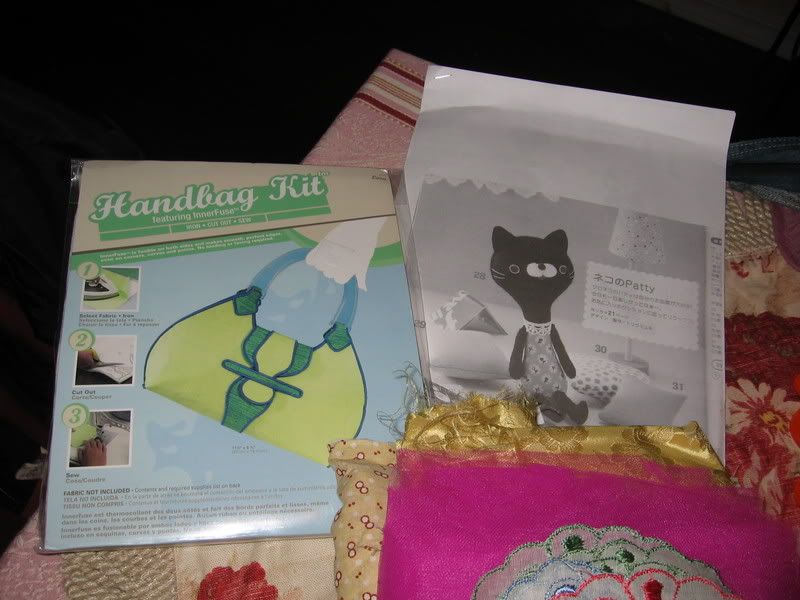 Here are my favorites form the fabric stash: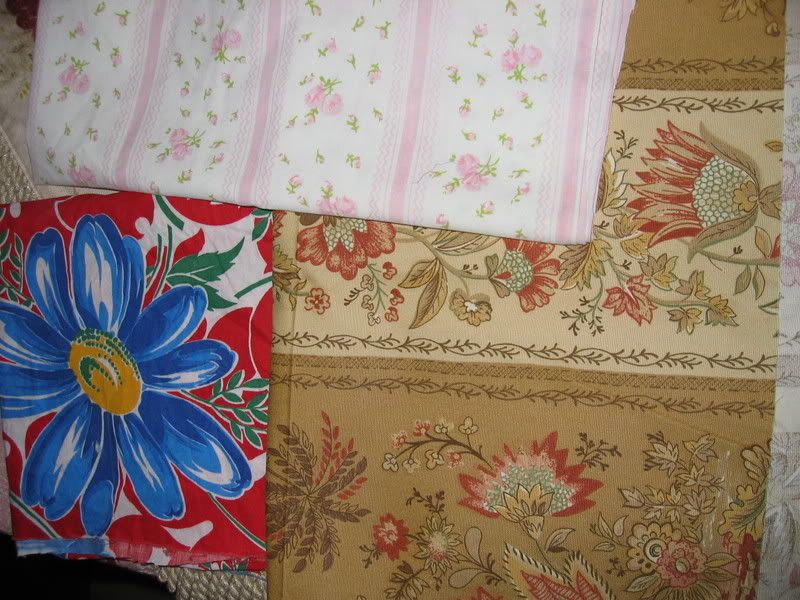 Oh and MY FAVORITE thing she sent: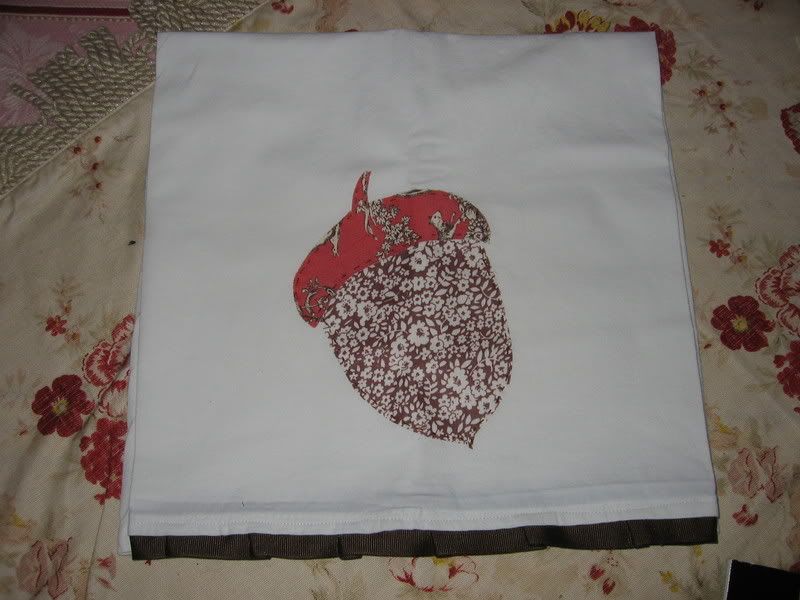 An acorn appliqued flour sack towel she made! I love it! There's a fabulous gros grain ribbon pleat on the bottom that is just adorable.
There was so much stuff I know I'm missing things. Sarah, thank you so so much for all the lovely things. :)
I'll be back later with the promised tea party hat and thrifted goodies.
Ciao!