Sarah's little boy Jack is 2 today! Stop by
here
and wish him happy birthday!
Go see Selena's FABULOUS
Halloween banner
! She even shows you how she made it!
I'm off to Knit Night with Joolz (tonight is our first meeting) so I'll post on more thrifting finds and maybe something crafty tomorrow. Though I've been doing quite a bit more thinking than actual doing lately . . .
xoxoxo
R
PS - Tea Party hat of the day done by Stacy: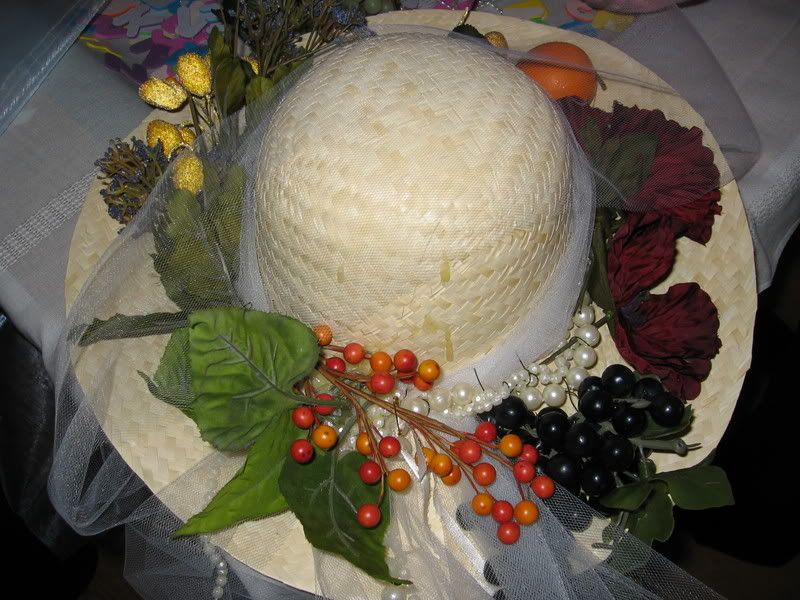 no birds but excellent use of fake fruit.