Before I babble on about myself, please go see the new issue of
For the Love of Yarn
and check out
Heidi's
mini mitten pattern
! She's famous!! And now back to me . . . ;)
I finished that hat. I FINISHED THAT HAT. I had to say it twice since I never finish anything, well at least not in any kindsof timely manner.
Ta-da: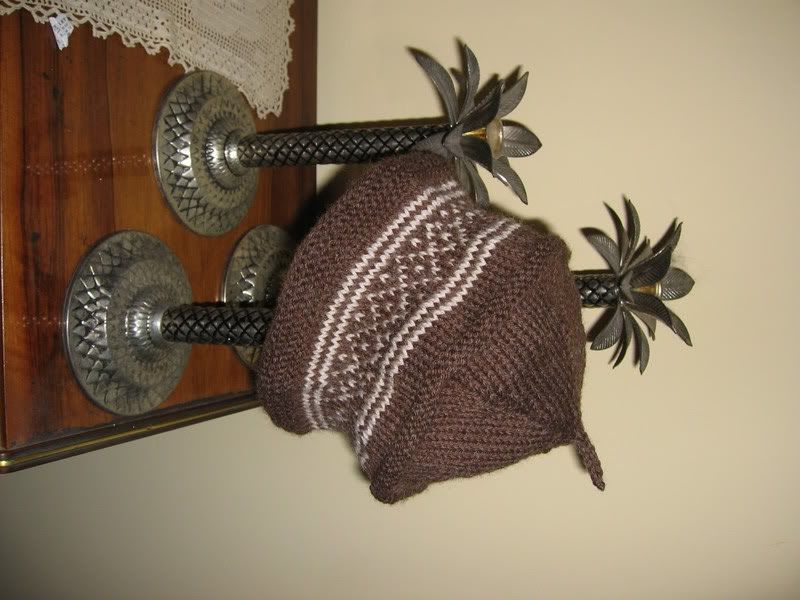 I added the little "pumpkin stem" at the top and now I wish the hat were dark orange and brown. Yum. Maybe I'll go buy more yarn? (I'm not supposed to be doing that) but I do like this hat quite a bit. Want to see it closer??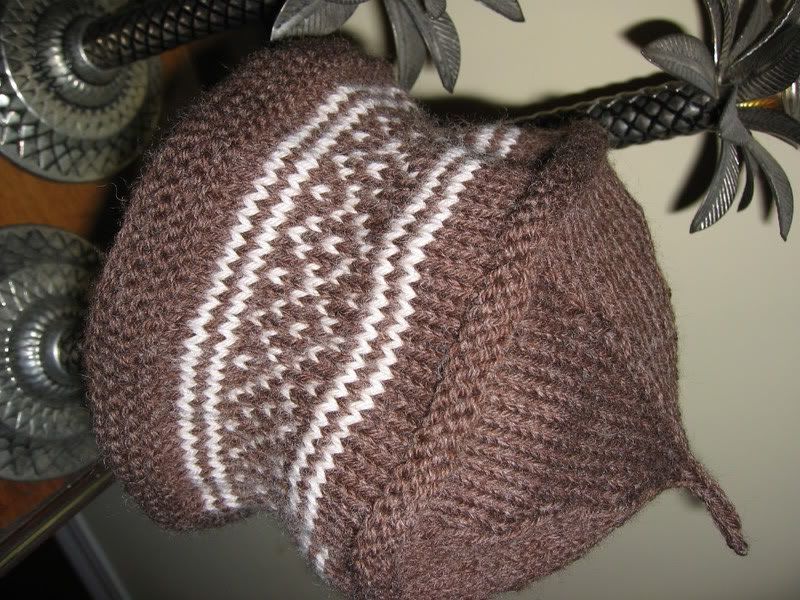 It was supposed to be for Luis but I have to say, it looked a bit silly on him. Good thing it looks cute on me. :) Apparently, I rock at making hats (as opposed to
slippers
). Have you seen this one?
Yes that's me and it was last summer and my arms are a bit porky but the hat rules. My Dad said it looked like cabbage so that's what I call it now. That was a fun pattern and you can find it
here
. It's cables done in short rows (no DPNs!) and it's not as difficult as it sounds. I plan to make another in blue. More pictures
here
(I was quite proud of myself).
So this is the last weekend to sign up for the swap (I've been having so much fun with this already). Here is a list of who I have so far:
Nina
Dita
Jordan
Sarah
Linda
Mary Beth
Heidi (Spiritual Knitter)
Heidi (Vacuuming in High Heels & Pearls)
Apron Thrift Girl
(I read somewhere her name is Selena :) )
Lisa-Gabrielle
Lucy
If some one has e-mailed me and isn't listed here please hollar and I'll add you. The Yahoo spam blocker tends to eat things.
Also
PLEASE
send me your addresses (if you haven't already) so I can give it to your swap partner (I'll send you both an e-mail)
AND
so I can send you each a little something. (I have an amazing collection of vintage buttons by the way, my Grandmother was quite the collector). I'll be off-line for most of the weekend :( but will be back Monday with your buddies!
craft on sisters . . .
Rebecca