The Bridal Tea this weekend was fabulous! Basically, my mother and I wanted to throw a little party for all the girls in my upcoming wedding and we decided to have a Mad Hatter's Tea Party.
We thrifted a bunch of mis-matched china and served all sorts of mini desserts, tiny sandwiches and pastries. It was all VERY yummy. (Needless to say, I lost no weight on my diet weigh-in this week!)
I put my paper crafting skills to work and made place cards: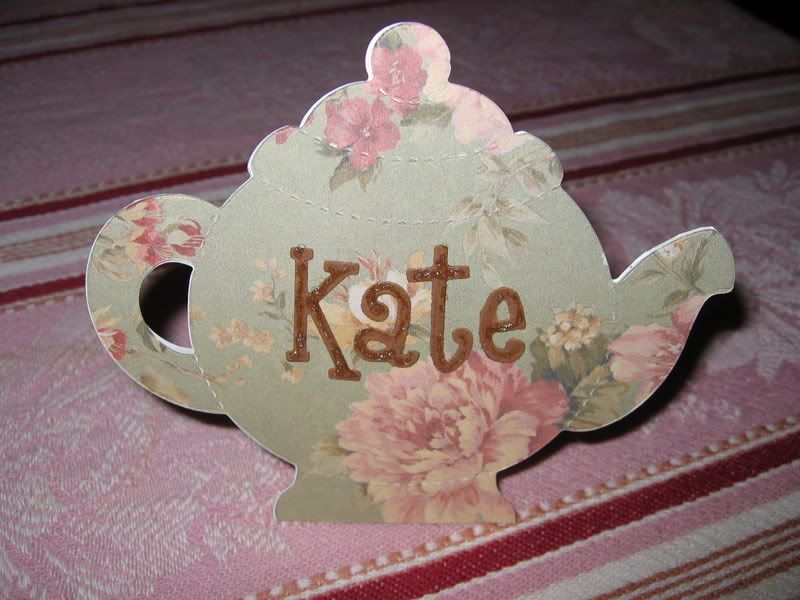 menus:
and rosettes: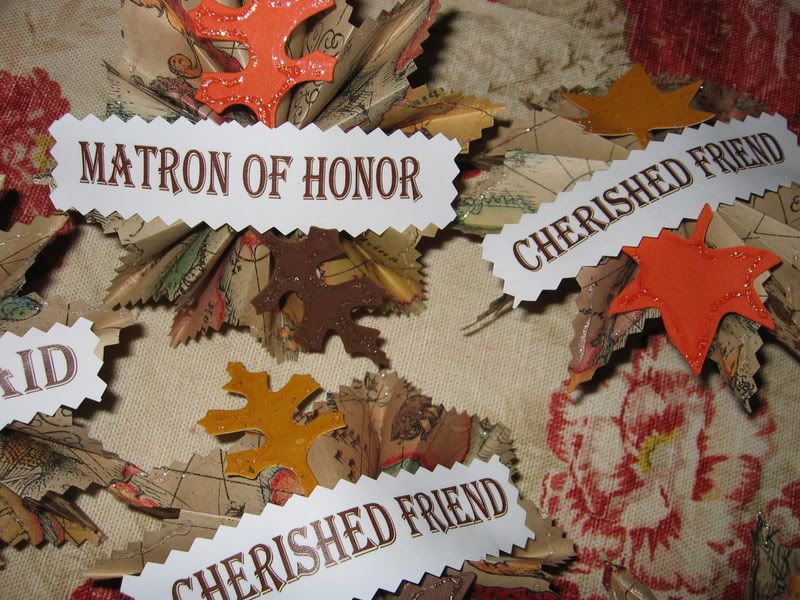 And Mom looked great in her paper crown!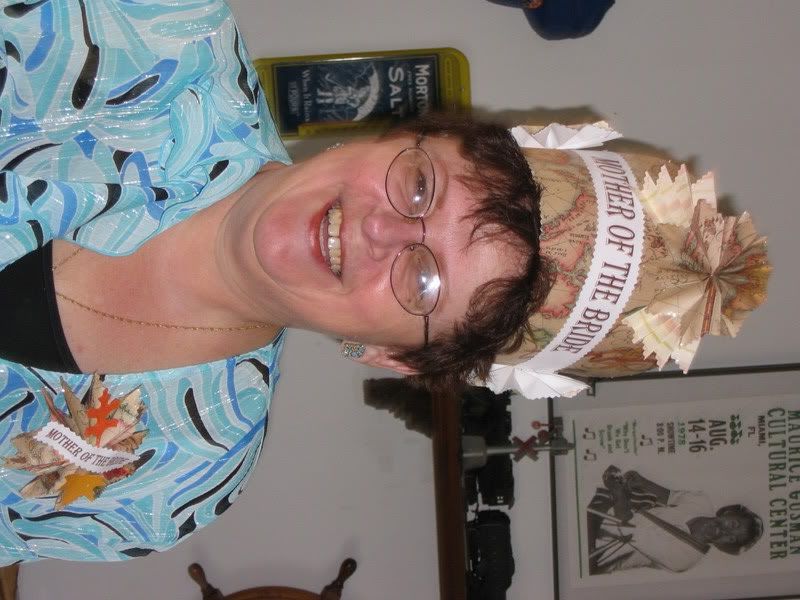 It was such a good time! We also did the
Victorian Cake Charm tradition
:
Also, since it was a Mad Hatter's tea party, everyone had to choose a hat and decorate it. The girls will then wear their hats for the ceremony rehearsal the night before the wedding. Since all the hats are so fabulous, I figure to share one on each of my next few posts. Since this is my blog, I'll start with my hat. :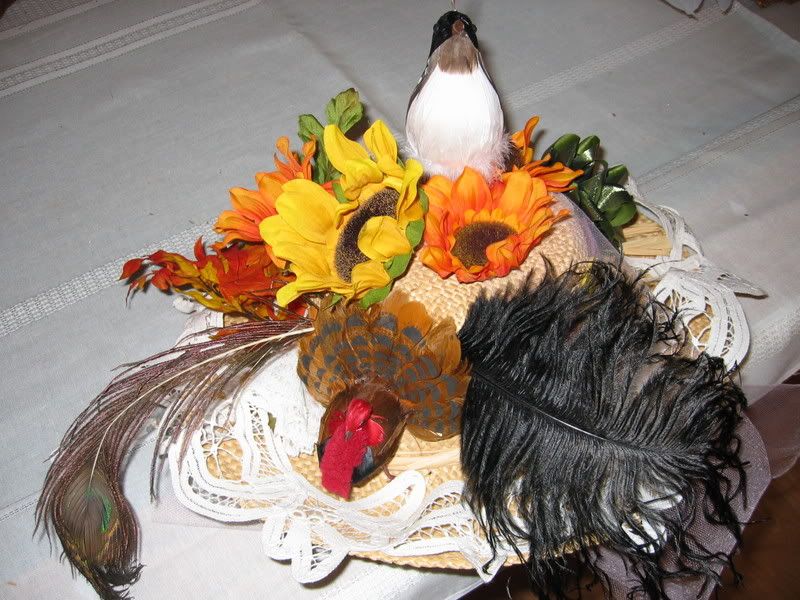 You'll notice that I have both a quail AND a turkey. It's good to be the bride. ;) We gathered all sorts of craft supplies, feathers, silk flowers, ribbons, etc. We bought many bags of random stuff at the thrift to suppliment the hat decorating. The battenburg lace on my hat was in a bag I paid 99 cents for and it was stuffed with lace and other goodies.
Whew! What a fun day!
I was able to thrift on Thursday and have a whole mess of stuff to share. More on that tomorrow. Also, remember that this weekend is the deadline to mail out your swap stuff but I know a few of you mentioned you may be late so just e-mail your swap partner and let them know.
Vive la GOODNESS.
smooches . . .
R