I've been wanting to try this idea for some time. Tea cups are such a great vessel for many things. You've seen my tea cup pin cushions and many of you have made tea cup candles. (Speaking of, yummy soy tea cup candles coming to
The Goodness Shop
soon by a new contributor, Dita!) So why not tea cup bird nests?
CHANCE NEST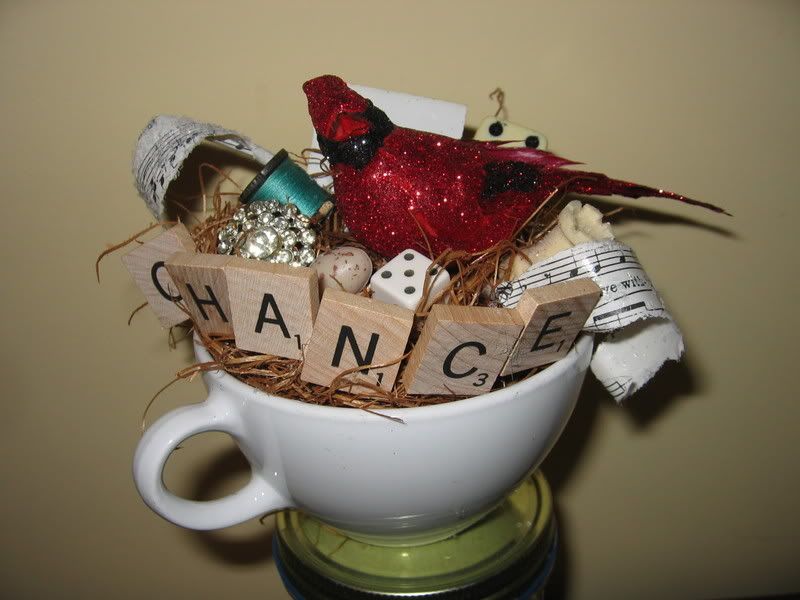 I believe a project like this might be called mixed media? I have no clue.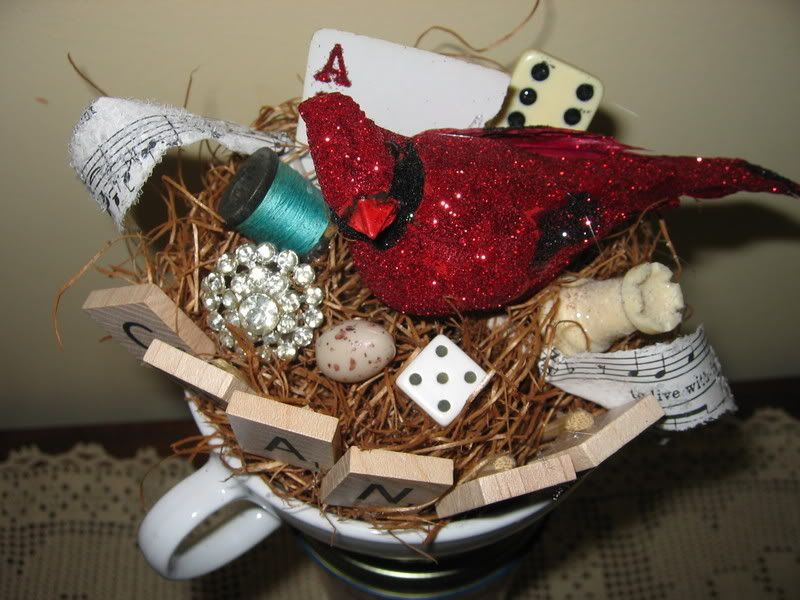 I picked up some of the glitter from the new Martha Stewart line at Michaels to glitter the cardinal. It's about $5 for the jar but it's fine grade and will last quite a while I think. The game pieces are from vintage games I've picked up here and there and the sheet music was stiffened and glittered to give it more substance. The rhinestone button is from my Grandmothers collection.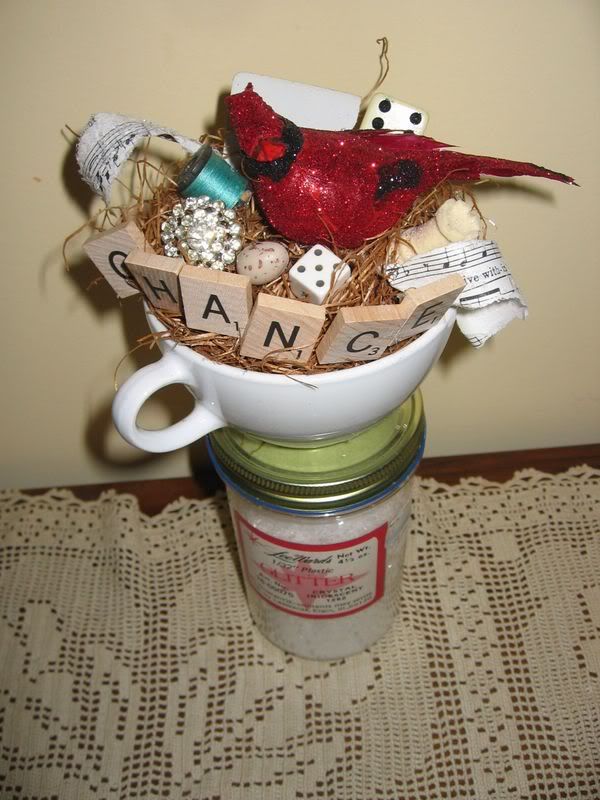 I made this for my dear friend Nine who has a cloche in her living room and wanted something new to display under it. I plan to make one with a beach theme for myself and then maybe one for the shop.
Speaking of the shop, I finally added the Goodness Paper Packs!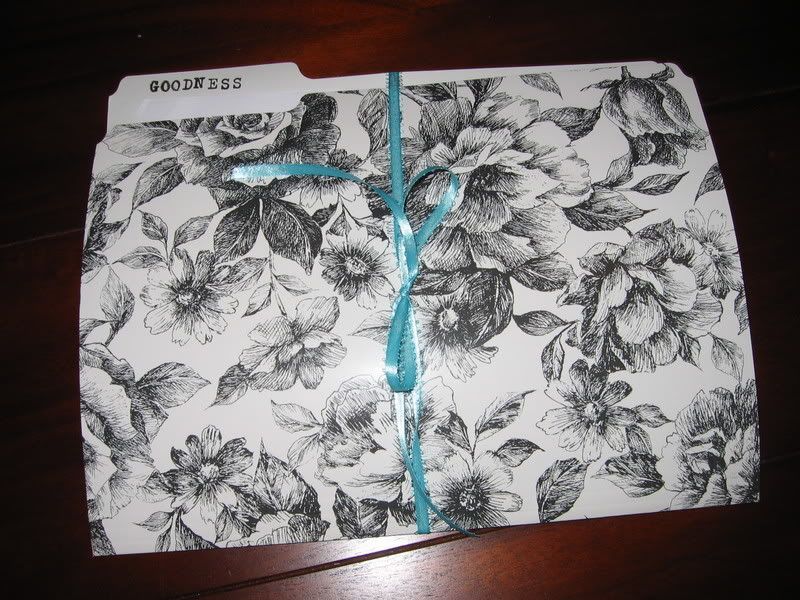 What's inside? Click on the picture or
this link
to find out! And aren't those file folders the cutest? It might even make filing fun but I doubt it. Also added to the shop, a
mini collage box
. It's a bargain and there is only one!
These are some new things I thought I would try. I have so many supplies that I figured I can't buy any more until I sell a few things that I have. Logical? Who knows . . .
Until the next . .
RR