Saturday was a perfect day. I got up crack of dawn early and headed over to
The Odd Duck's
nest to pick up Katie for our trip out to
The Pink Kitchen.
Meeting Leigh Ann was like when you meet your first ever friend who is just like you. She likes the things I like. She does the things I do. I followed her around the thrift store yammering like a monkey all day long. It was bliss. :)
We started off with a yummy breakfast of delicious coffee and an apple crumb loaf in, you guessed it, the PINK kitchen. It is way cuter in person if that's even possible.
We were joined by Susan, another
thrifter
from down the street. Susan had emailed me a bit and when I found out she lived near Leigh Ann I got the two of them together. Turned out she lived right across street! Small world strikes again. After an hour or so of chatter we went to a few thrifts before stopping for lunch at a Tea Shop.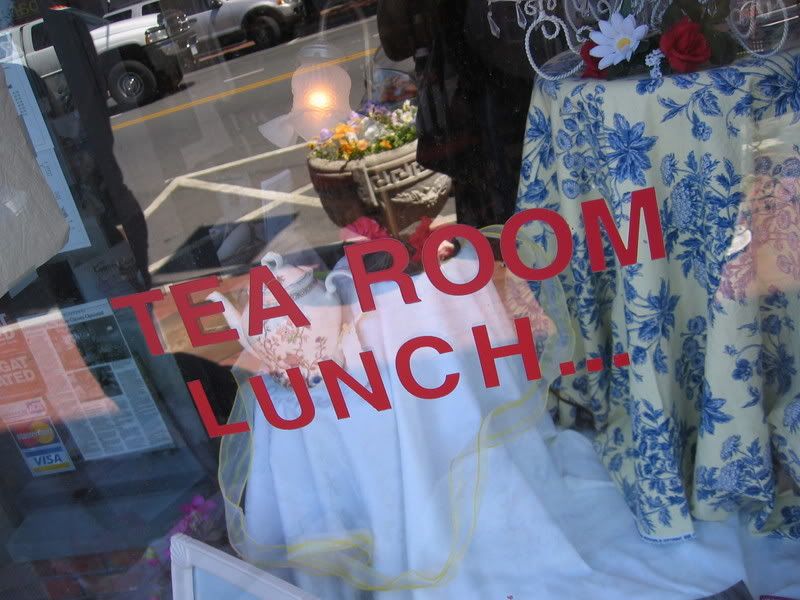 After sipping some delicious Earl Grey we headed to two more thrift shops! Before I knew it, it was almost 5:00 pm and we sat down for coffee at 8:30 am! Such a wonderful day with some lovely ladies. Oh and the
thrifting
. . .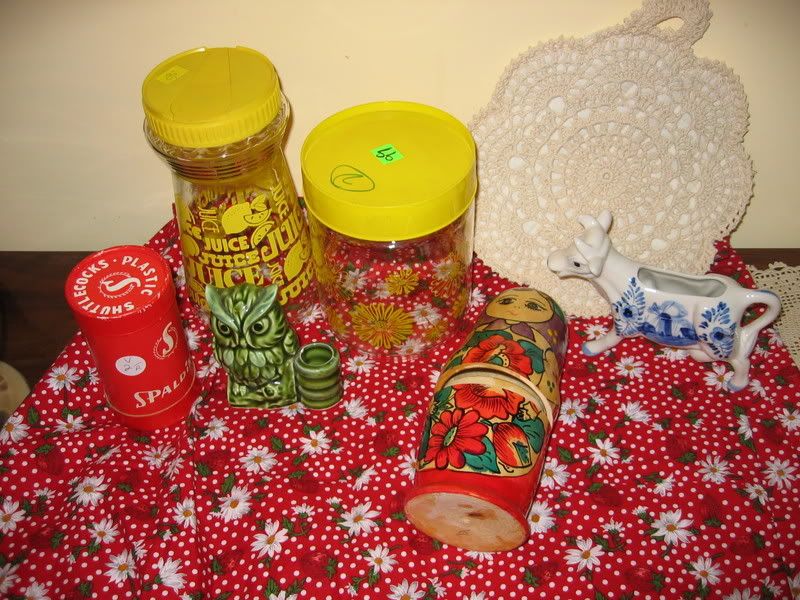 Just a few goodies to share though I cleaned up in a big way! That little blue Delft "vomiting cow" (ha ha Leigh Ann!) is one of my favorite finds of the day. The doily pot holder is backed with quilted rose patterned fabric and is Laura Ashley. I may steal that idea. The fabric was my favorite from about 6 other pieces of strawberry themed pieces. Leigh Ann snagged some as well. Oh and those yellow things? More to come on that . . .
Another favorite find . .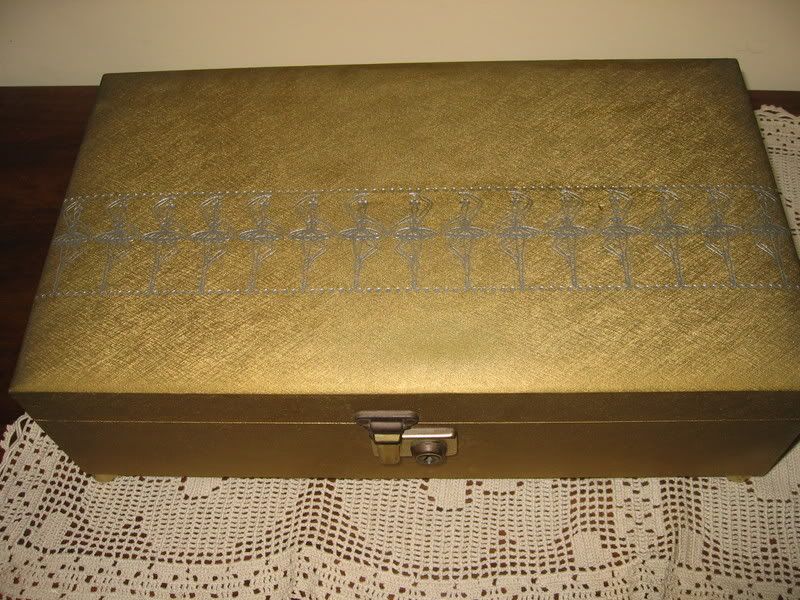 A large gold
Mele
jewelry box with . . .
a ballerina! Usually the ballerina is long gone by the time these make it to the thrift shop. The music box still works as well. Score!
All in all a perfect day! Stay tuned for more "Odd Pink Goodness" adventures. :)
****************************
And speaking of Goodness . . . Lucy and I have asked Leigh Ann to join us over at
Sweet Goodness Swaps
! We could certainly use an extra hand after the popularity of the Spring Fling Swap. We plan to announce the next swap soon so keeps your ears open!
Tomorrow I'll share my
ATC
swap package (set up by her Highness, the venerable
Vallen
) I received from
Roxanne
today. It's too cute. She really went all out! I hope to get hers in the mail today and that it measures up to her great swapping prowess. Roxanne was a bit early and
I totally
have some kind of post office bad luck jinx curse something or other going on lately. Please do some good blogger
jou
-
jou
dances for me that I can get there today before they close the doors! It's zero tolerance for people
showing
up at 5:01 pm in that joint. :)
xoxoxo
Rebecca