This weekend I will not only finish two of three upcoming swaps but also a rag rug, a knitted project AND clean the entire house. Are you rolling on the floor laughing yet?
Seriously, I am psyching myself up for some serious digging in this weekend and I plan to emerge victorious with a house that smells like lemons and bleach and some swap packages ready to go to the post office! Okay, let's just say I'll be happy to at least complete the major home made portions of those swaps so as to get them in the mail by the end of May. Good goals right? So send me
caffeinated
jou
-
jou
and
I'll be on my way. :)
Aside from Crafty
Cleany
Fest 2007 I'll have a fun night tonight at the
Mets
game with
Leigh Ann
and her DH. It's the first time "the men" are going to meet and they better damn well like each other or else . . . ;) I'm actually not that worried. So as I'm greedy could you also send me some "rain rain go away"
jou
-
jou
and some "
Mets
whoopin
' some Yankee tail"
jou
-
jou
while you're at it?
***********************
I had the most wonderful surprise when I got home on Wednesday. There was a box for me and inside was this:
Isn't it GORGEOUS?? It's a big one, too. It was a total surprise gifting from
Ms. A
! How sweet! Thank you so so much. :)
Can you see what's embossed on the cover?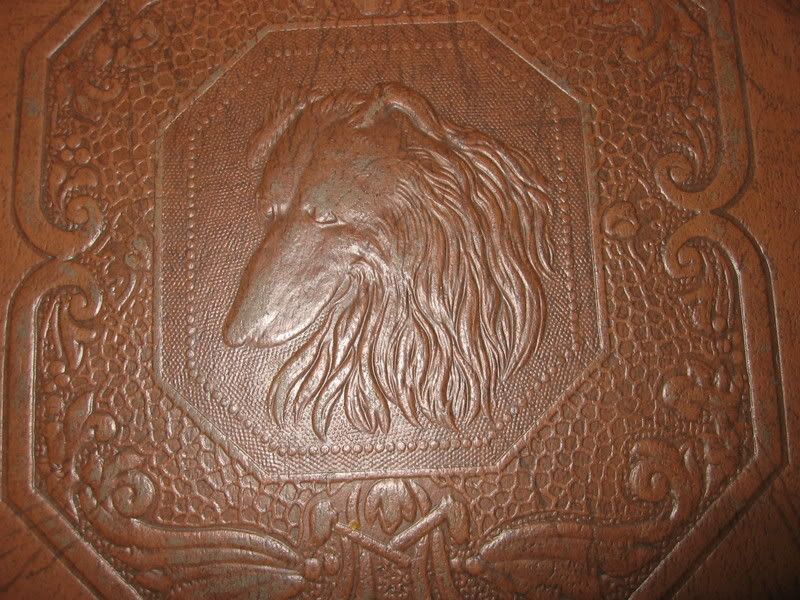 Yep, that's a collie. Just like
Sweet Mason
. I intend to
full fill
Ms. A's request that I fill this with wonderful black and white photos of my dear sweet boy. :) Thank you again!
**********************
In swap news,
Sweet Goodness Swaps
is almost ready to present the next swap. Hop on over for a clue and stay tuned for more details!
**********************
And in
drool worthy
news, please go
HERE
and see the most adorable tea towel turned purse that I covet!
Have a fabulous weekend!
Rebecca