My work week is over, let the fun begin! Before I get to the sappy stuff (you knew there was some coming didn't you?) let me share the
ATC
I made for
Roxanne
: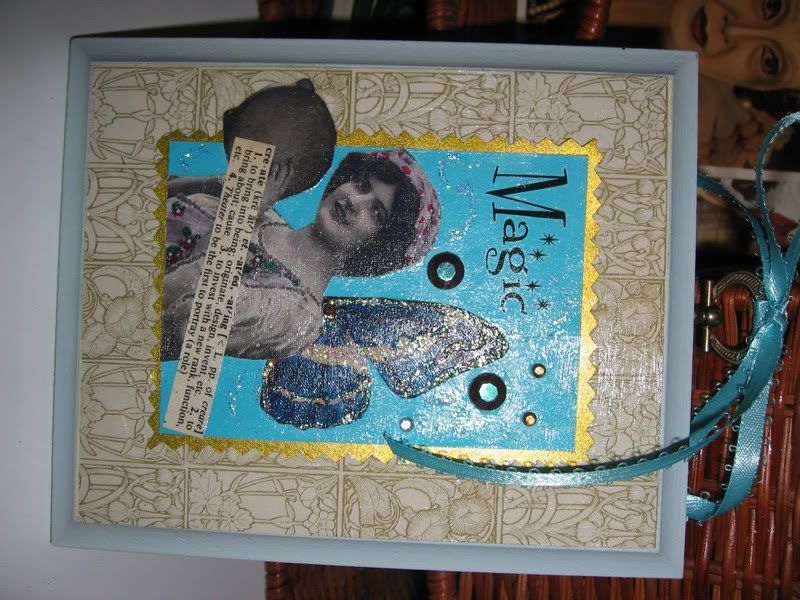 I had so much fun putting this together. Mounting it on the plaque was
Leigh Ann's
idea and it worked perfectly! You can see a way better picture of it
here
at Roxanne's place. It's not very big, maybe 5 X 7 but it has big
moxy
! Who doesn't love glitter?
You can see here how small my other collage is in comparison. I had a really hard time sending it away but I'm so glad I did. :) (So add to my list of craft
dsyfunctionalities
: Swap Greed)
I also included some of my new Whimsy Clips: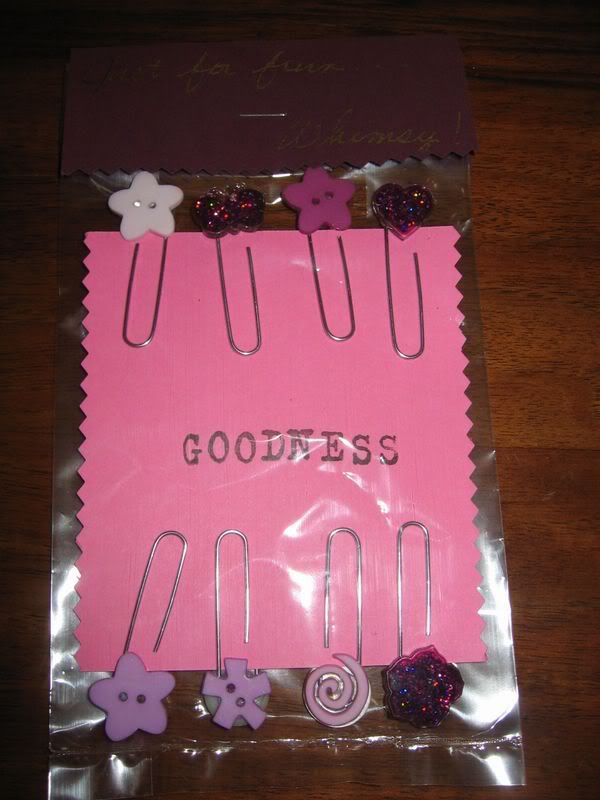 They are the large size paper clips topped with buttons and other Goodness. I plan to whip up a few more sets for the shop this weekend. I think they turned out so cute! I backed them with regular white buttons dug from my Grandmother's stash.
And now onto the mushy part . . .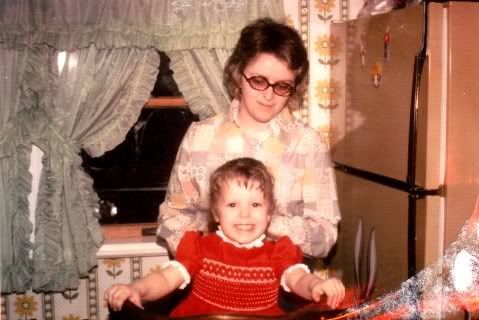 My Mom and I have always been friends. I know how lucky I am. I get my craftiness from her and my pack rat gene. I also have her skin which I am eternally grateful for considering the lack of pimples in my life. I speak to her almost every day and invite her on vacation with me. She throws the best parties. I hope when I become a mother my kids will be as fond of me as I am of her. I should be so lucky. :)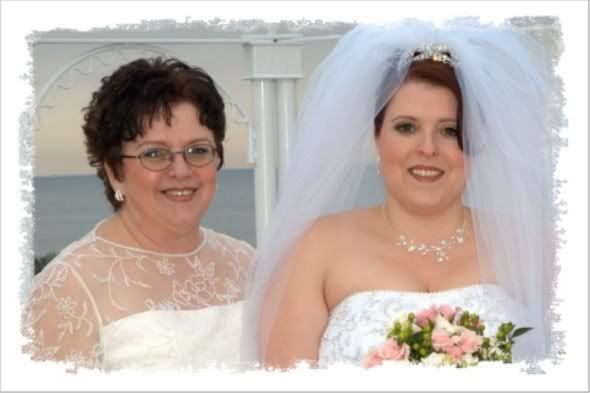 Happy Mother's Day, to you Mom and to all of the other cherished Mothers out there.
Rebecca