Have I told you that I love paper? Yeah, I probably have. I have boat loads of the stuff, scrapbook paper, wrapping paper, sheet music, tissue paper, you name it. I know many of you share my love.
I found this at the thrift on Saturday: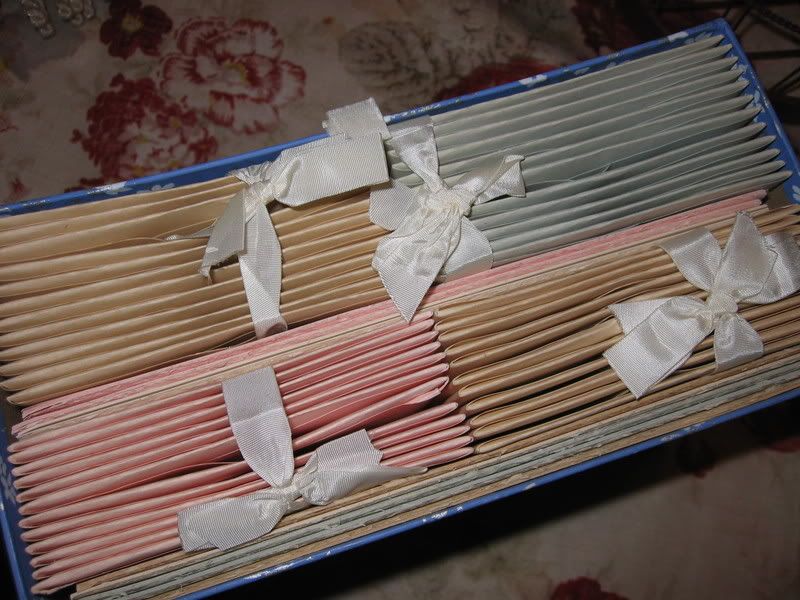 It's a complete box of vintage stationary. I can't place the year but the paper is a nice grade and had a bit of a musty smell to it. I sat it outside on the porch for a bit and that cleared that up right away. I have big plans for this paper. I've already started but alas, cannot share yet. It's a simple project that brought me quick satisfaction. Don't you wish all things were like that?
Also this weekend I found the
Thrifting
Triple Crown: Vintage Table Cloth, Apron and Pyrex. Here's a peek at the table cloth . . .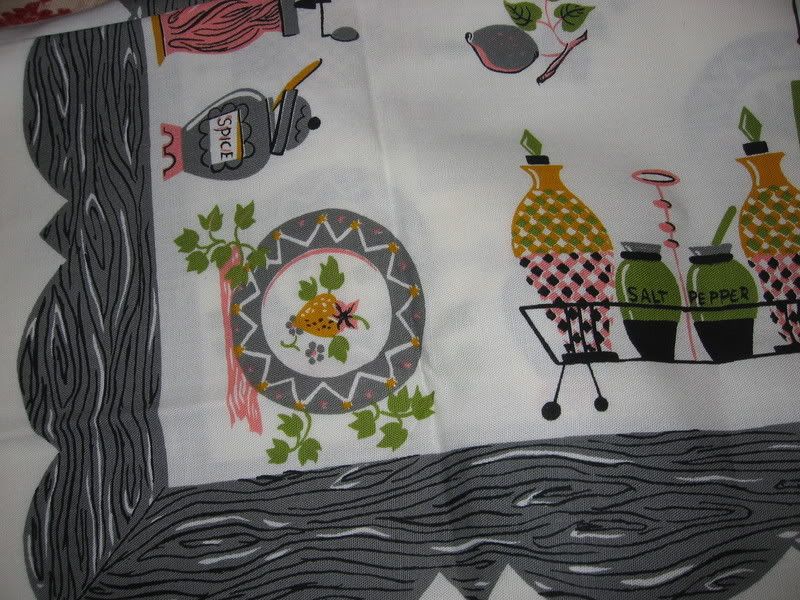 It's in perfect shape, too. I may be gifting the other two pieces but if my greed wins out, I'll share those with you as well. :) Also coming next week are shots of my lovely aprons made by
Leigh Ann
! You will love them I promise. Now if I can just nail down Luis to take my picture!
I'm off to Baltimore for a long weekend so I may not be posting until I return. I'll certainly be lurking though. Have a safe and wonderful week my friends!
Rebecca
PS - Sweet Goodness Swap details coming next week!