I've not been much of a blogger this week and I'm here to say I won't be back again until next week with what I hope are slightly stimulating posts. I'm h
aving
major anxiety at the moment about not getting things done. I know you have all been there. I just hate it when it's anxiety over things I am supposed to enjoy. It sort of takes the fun out of things.
On a brighter note, I'm taking a mini trip out of the Queens this weekend to visit
The Pink Kitchen
. I know you are jealous.
Katie
is going, too. Leigh Ann is taking us to all of her favorite thrifty spots and making reservations at a tea shop! Can you tell I'm excited? So if you are waiting on a package from me, be it
Etsy
, a swap or anything else, I'll be making a
pilgrimage
to the Bryant Park P.O. on Monday. :)
And since I hate writing a post with no pictures . . .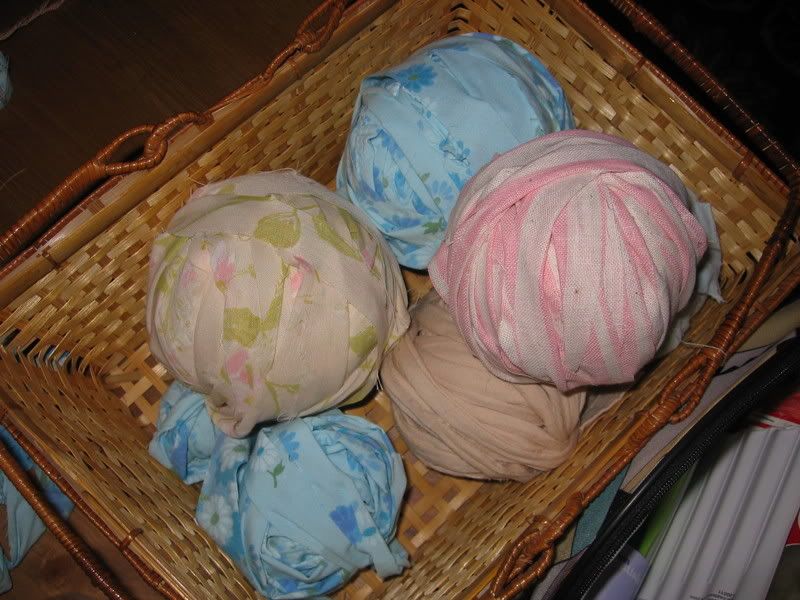 Rag rugs are coming . . . you have been warned.
Have a wonderful weekend friends . . .
rebecca