On Wednesday I was lucky to get to hit a rummage sale and some thrifts with
Vax

Girl
. (I really need to remember to ask her what that means
lol
) We met at a central spot and then took off like the wind in search of treasures.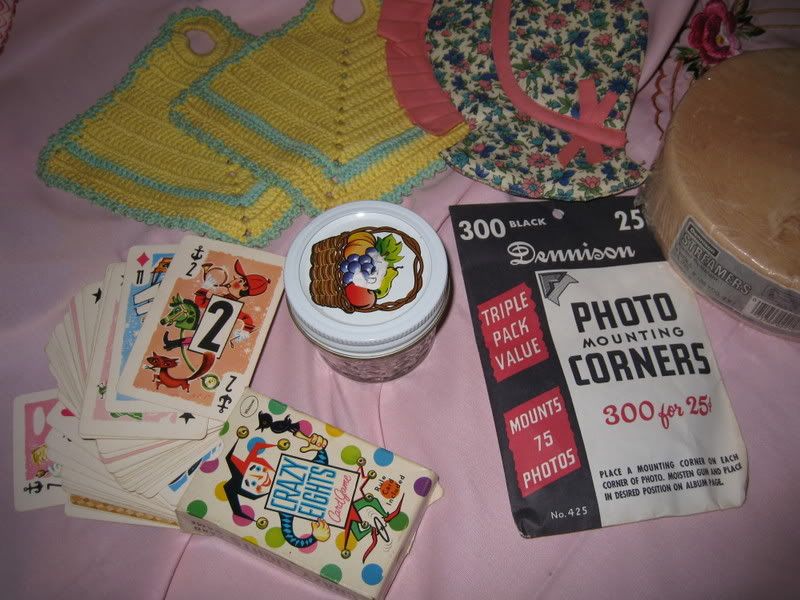 First the miscellany: Two sweet crocheted pot holders and a fabric one shaped like a bonnet, a roll of peach (I swear it's a lovely shade though looks
pukey
here) Dennison crepe paper and Dennison photo corners, a small canning jar and pack of old Crazy Eights cards.
Now I have no idea what I'll do with this but I had to have it: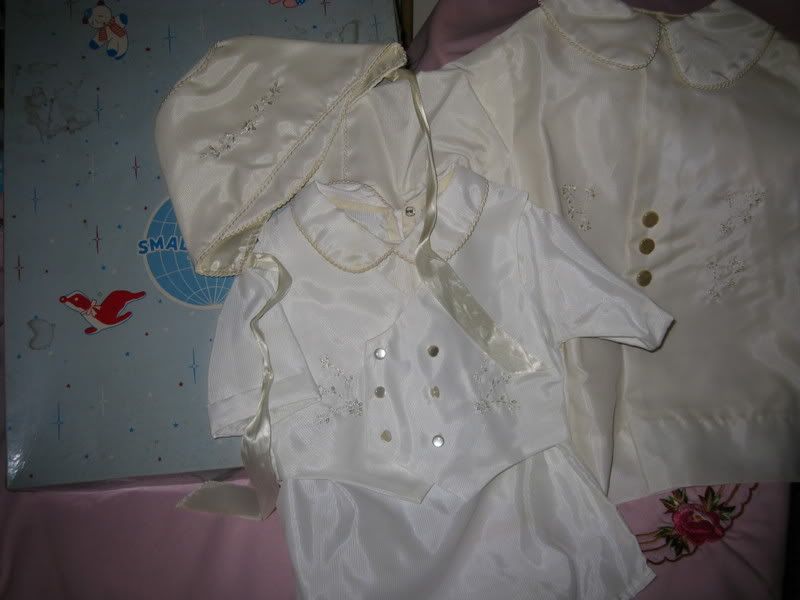 A vintage christening outfit still in the box. It's so sweet I can't even stand it. There is a stain on the coat but I'm hoping O
xy
will sort that out.
And my favorite finds of the day: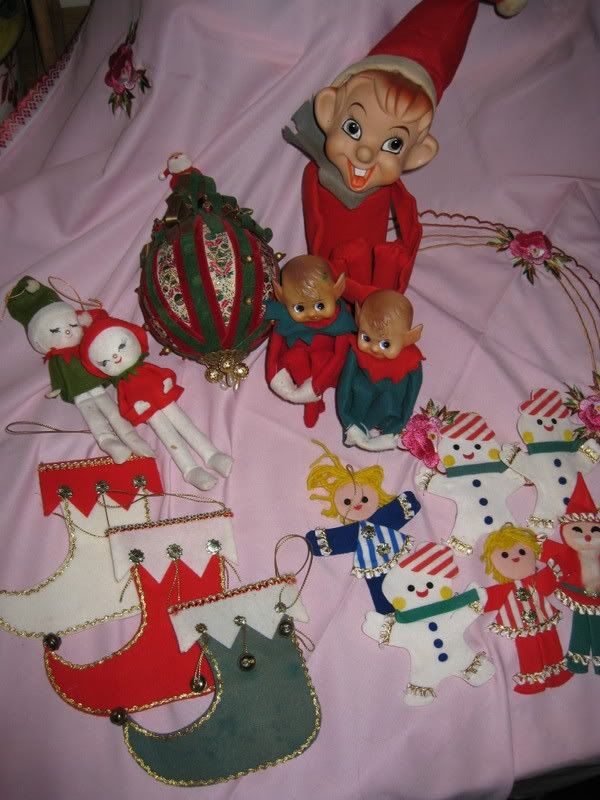 I stumbled on a whole bag of fun vintage Christmas items! I have rarely found items other than glass balls so this is a real treat. And finally this year I'll be able to join one of those vintage holiday swaps! If I can bear to part with any of it, of course.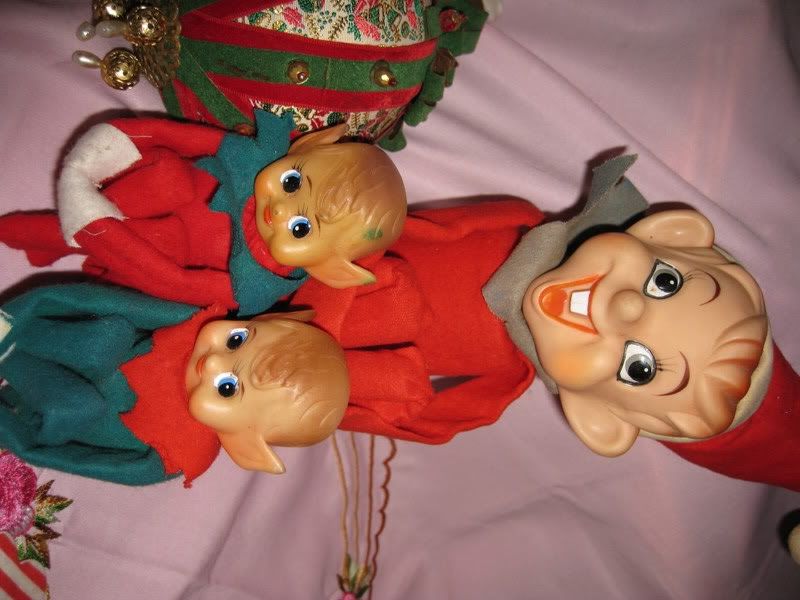 I love these little Japanese elves. I never thought I'd luck into some! The big one has bells inside of him and he's my favorite. His head is falling off a bit but I might sew it down if I can't shove it back in there somehow. Everything is now packed away with the holiday stuff and I'm sure I'll get a kick out of rediscovering it come November. (And no MOM, you can't have my elves. ;) )
Off to thrift again today. DH has a work function that is too close to the big thrift store not to catch a ride.
Cheers
Rebecca