I've been monkeying around:
And she's coming along well. She is no longer naked but still without a face. Faces are important so I'm thinking on the best way to do it. Eyes are a cinch but the mouth? Priscilla had GIANT lips and while cute I think I can do better.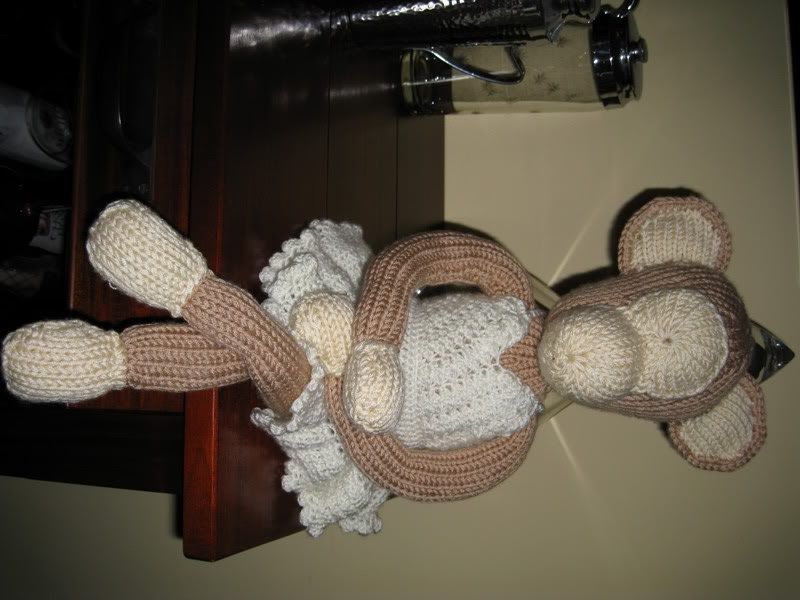 Still so much to do. I plan to lengthen the skirt, add some ribbons, crocheted flowers and seed pearls. (All of which I have already. Ahem
JOOLZ
.) and of course, give her a much needed tail and some shoes. Making the clothes is my favorite part. I just make them up as I go along. Crochet is fun like that. Knitting would take a bit more planning I think. Anyone have any other suggestions for monkey outfits?
So what about that giveaway I mentioned? Ah yes. The give away. The post will come tomorrow and I hope you like the small cache of goodies I've put together. My
blogoversary
is in two weeks and as I'll be away for one of those weeks the giveaway tomorrow is an early celebration.
Sweet Louie and I are off to The
Coliseum
tonight to see my beloved
Rangers
kick the
stuffin
' out of the Islanders.
Oh and
VQ
, this is for you: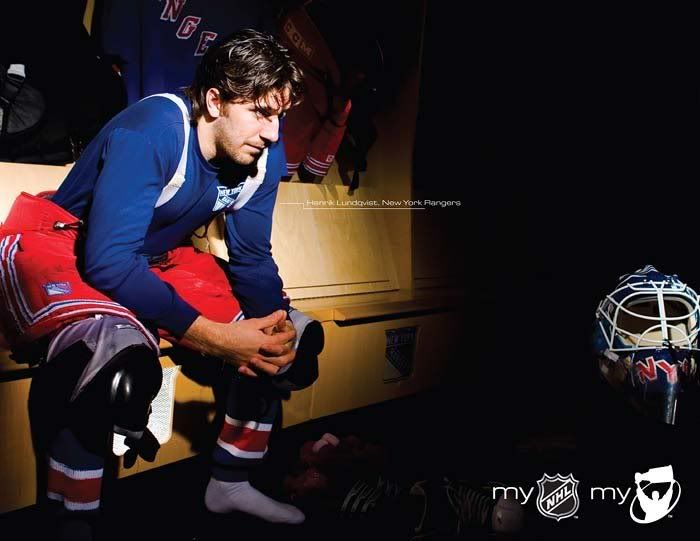 Read more about my
secret
boyfriend
here
. ;)
Until tomorrow, sweets, Go Rangers!
Rebecca