Not much to report here at Thrifty Goodness Headquarters. There's a shake up at my office and I may find myself unemployed in the coming weeks. I'm partly worried, partly relieved. Odd, I know, but we'll see how it all shakes out I guess.
Anyway, onto happier things . . . a few finds to share: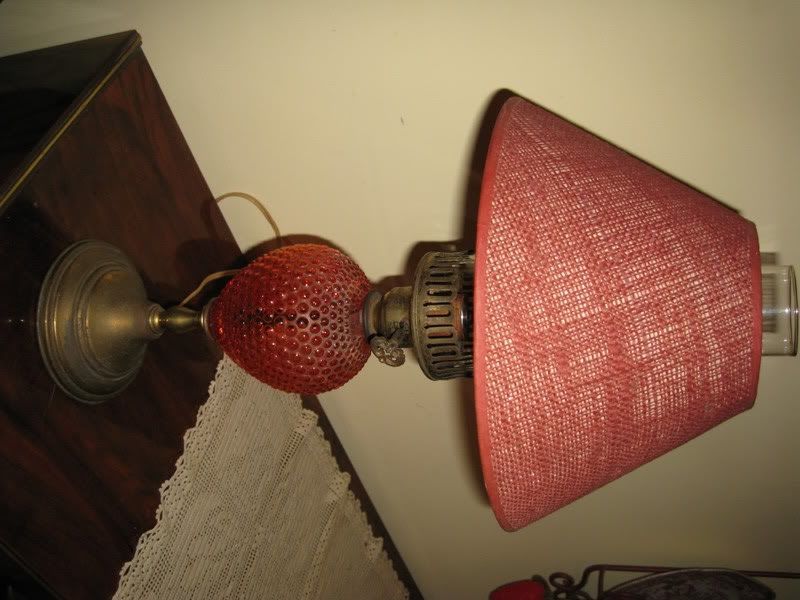 I am loving this red hobnail lamp and it was a steal at a mere $4.50. I have yet to know if it works as for some reason DH and I cannot seem to remember to buy light bulbs. I'm of a mind to change the shade but I'm not sure yet. Ideas?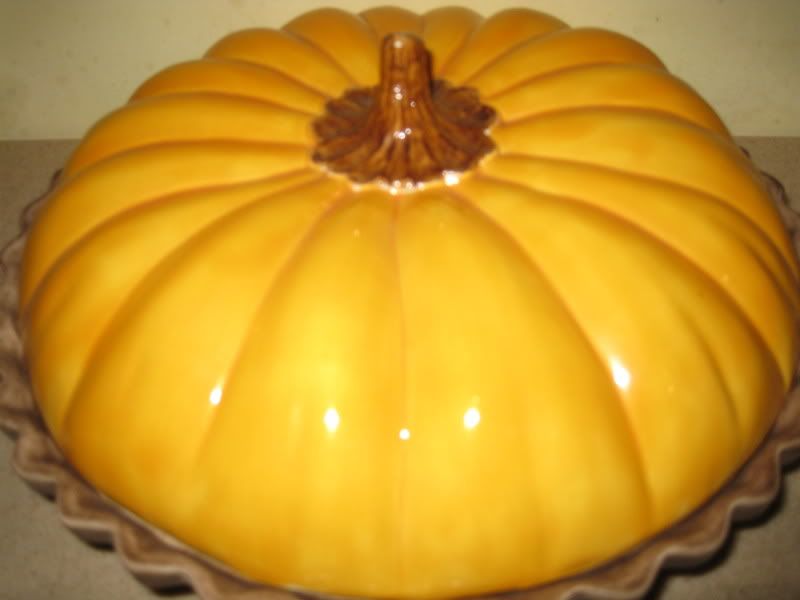 This is a pumpkin pie keeper and was $3.00. There is a Pyrex pie plate inside and I'm guessing it was hand painted as there was a note to "Grandma" written on the bottom in marker. It came off when I washed it though. I only ever made pumpkin pie once and my DH, who counts pumpkin pie among his favorite desserts, said it was gross and wanted
Entenmann's
pumpkin pie instead. What does he know anyway?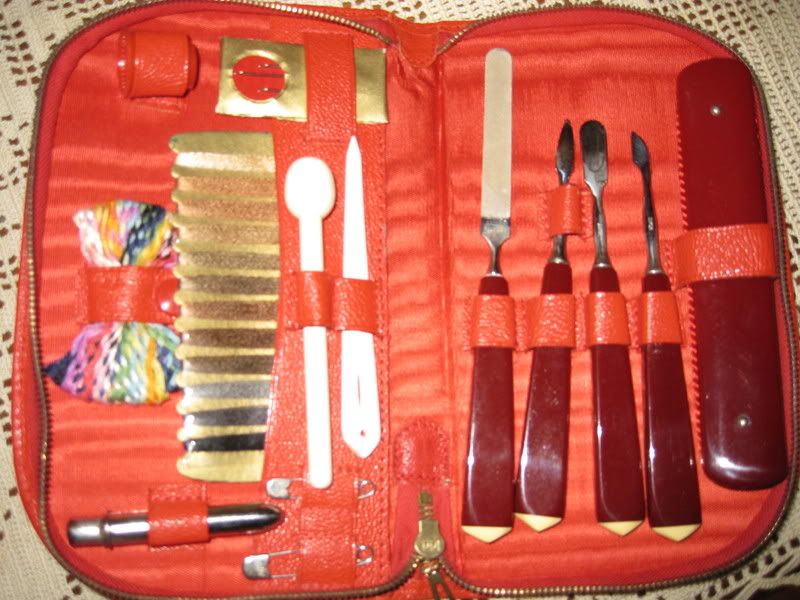 This is a sewing and manicure set. Now normally I wouldn't want someones old nail file but the sewing part is pretty cute and at only $2.00 not a bad deal. I mean that little darning egg is sweet, right? Does anyone darn socks anymore? I'd love to know the age on this but the only manufacturers mark on it is on the safety pins which read "Aida." Anyone have a clue?
Well I suppose that is it for me today and for the rest of the week. Louie and I leave tomorrow for a few days in Atlantic City and a few days in Baltimore. I hope to be back next week with some fun thrifty finds.
Don't forget to
enter my giveaway
!!
Cheers,
Rebecca
PS: For those of you indulging my hockey obsession, Rangers Vs. Devils in the playoffs starting tomorrow. Go Blue Shirts!
Long Live King Henrik