I'm back from my loooong weekend away feeling refreshed (sort of) and ready to face of the world. (maybe) It's Monday, that's about as excited as I can get. ;) Thank you all for your concern on my job situation. I'm still in limbo and prepared for both options so hopefully I can remain patient (stop laughing) and we'll see what happens. Less job = more crafting.
Our weekend away was loads of fun that including some slot machines, an Irish Pub, many hands of gin rummy and a whole lotta hockey. And yesterday we hit a craft show in Maryland. And you know who we got to meet??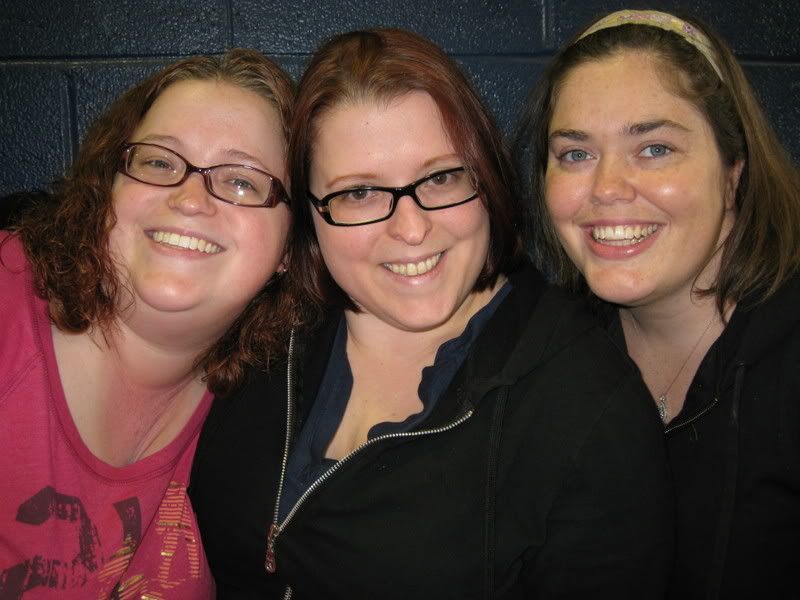 That dorky one in the middle there would be me. Oy. Can you tell which one is my sister? Ha ha, yes that's
Mandi
on the left and there on the right? . . . that's Katie from
See Katie Sew
! Meeting Katie was like meeting an old friend. We clicked right away and even made plans for a future thrift adventure together! (can't wait!)
Katie and some of the other
EtsyCREST
girls shared a booth and let me tell you, they had some gorgeous things!! You know I went shopping, right?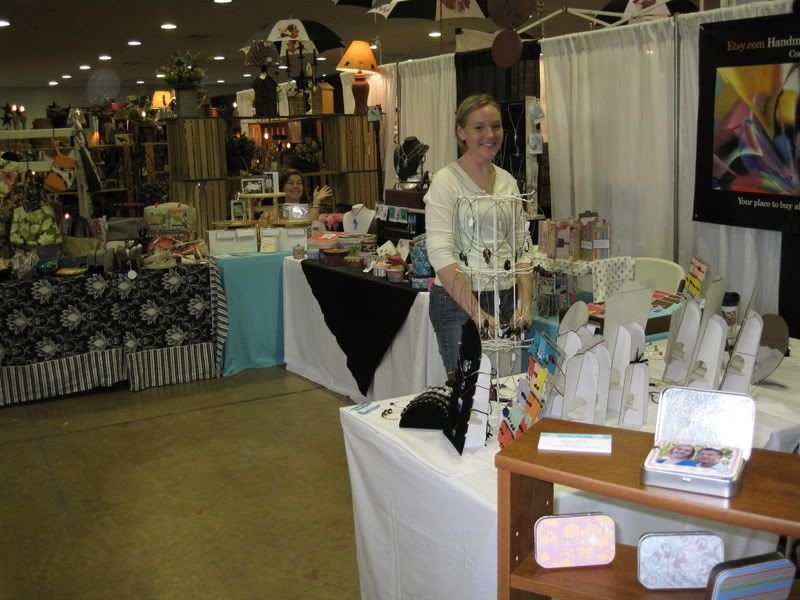 You can see Katie's corner back there on the left and that's Amy from
Bella's Boutique
. She made these lovely monogrammed cards: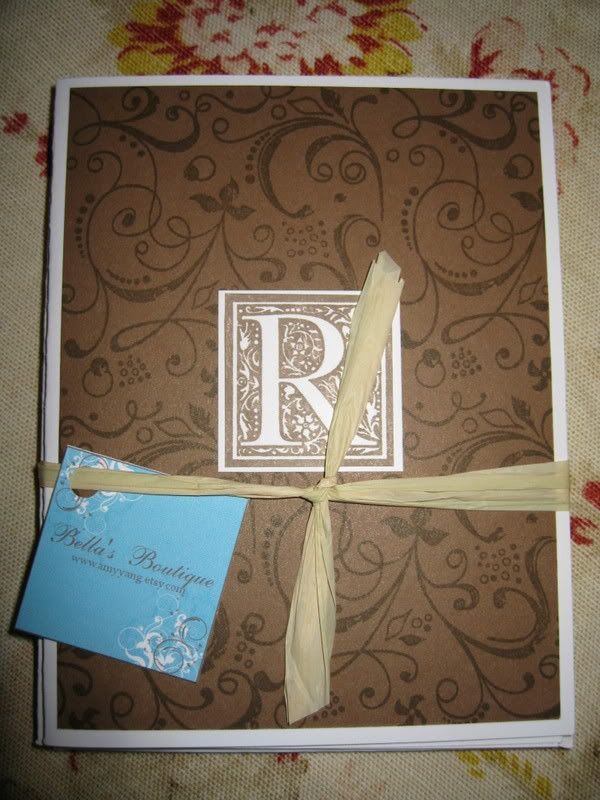 I'm a big advocate of "snail mail" and love having fancy note cards to send. I also picked up these fabulous cards from
Miscelena
: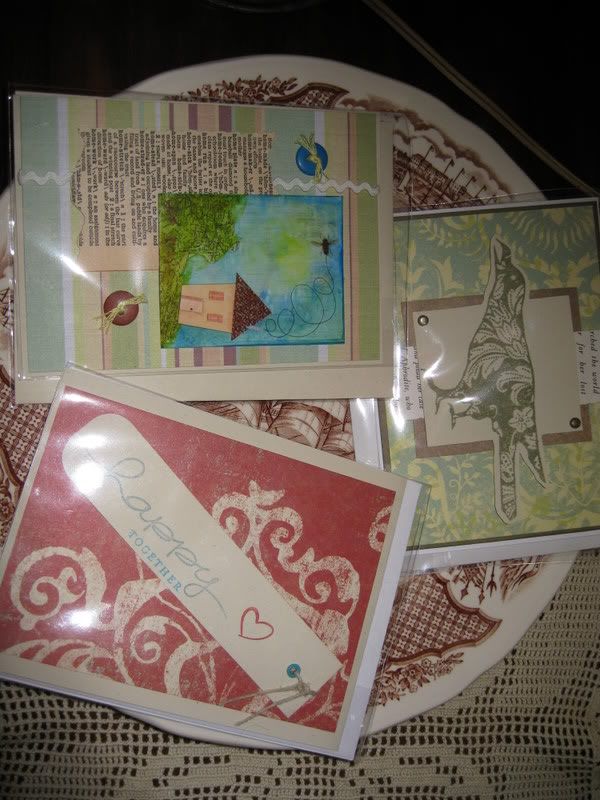 Her stuff is beautiful! I should have asked her name, duh. Katie?? And you KNOW I had to have one of Katie's bags and a headband: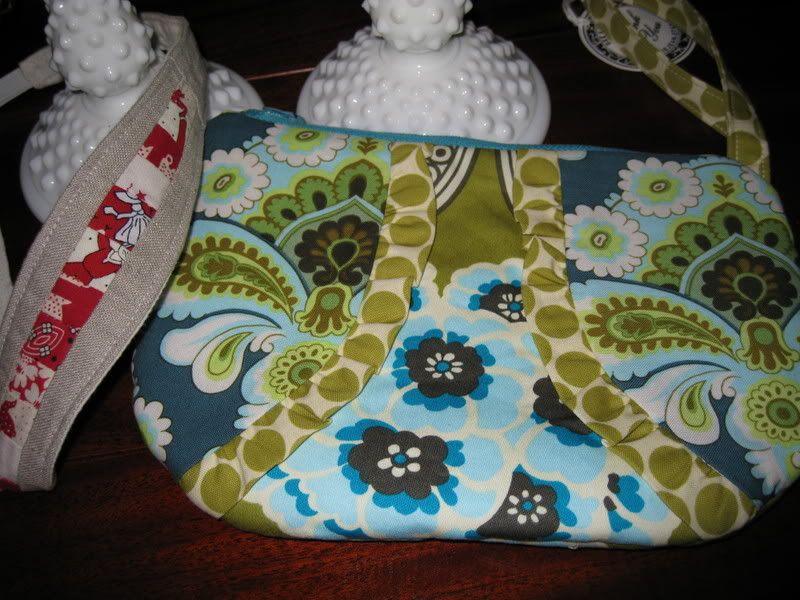 Jealous? You should be. I love it. Want to see it again?
Well on my way to being the sassiest girl on the block. :) Here are the other girls from the fair:
Aycee Designs
GlowNGlass
Get Wired Designs
Kim Mings
Tarabu
What a group of talented ladies!
So all in all a fun weekend. There was also some thrifting and gifting that I'll share in another post. Oh and I'll be drawing the winner of my giveaway on Thursday!
hugs
Rebecca
PS: Rangers up 2-1 over New Jersey. God Bless King Henrik.