The wedding was as beautiful as I knew it would be.
Joolz
looked amazing in both her traditional wedding gown and her Korean "gown" (I'll have to ask her what you would call it):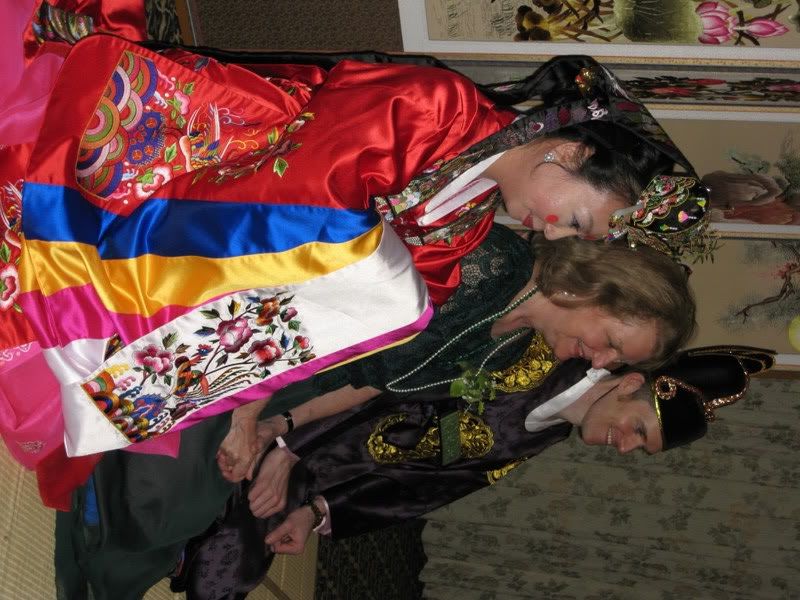 Gorgeous! (that is the groom's mother with the happy couple!)
Joolz
and her beau, John, did a great job mixing both Korean and Irish traditions. Here's a fun shot of my DH and the groom
cuttin
' a rug: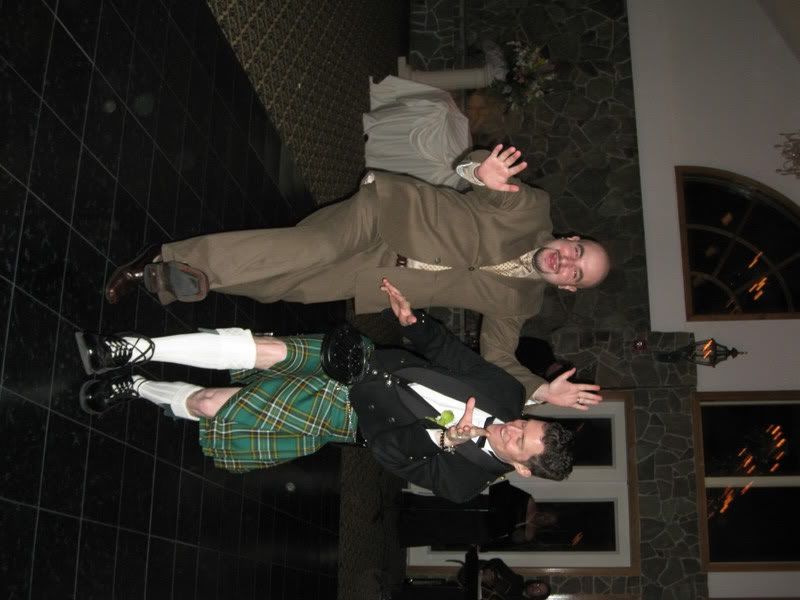 This picture totally cracks me up because Luis is sticking his tongue out and it looks like he has no front teeth
LOL
.
I was lucky enough to get to take home a centerpiece.
The flowers were beautiful and I was able to break them down into several arrangements to spread joy throughout the house. Thanks,
Joolz
!!
So I'm working from home this week and have spent most of my day organizing my craft room. I'm
buried
under a piles of paper and yarn so if you don't hear from me . . . .
xoxoxo
R