I've never done a tutorial before but as it's on my January List to try to add more to the blog I thought I'd start small.
I use
crepe
paper pin wheels in a number of different crafts. I have quite a few ideas brewing that I hope to incorporate them into and share with you in the month of February. So let's begin, shall we? :)
note: The crepe paper used in this tutorial is from the dollar store.
Materials:
crepe paper (no need to cut a length from the roll, you can just start from the end and cut later)
needle and thread
glitter (optional)
glue (optional)
Thread your needle with about 24 inches of thread and tie in a secure knot. Weave your thread in and out along the bottom of the crepe paper: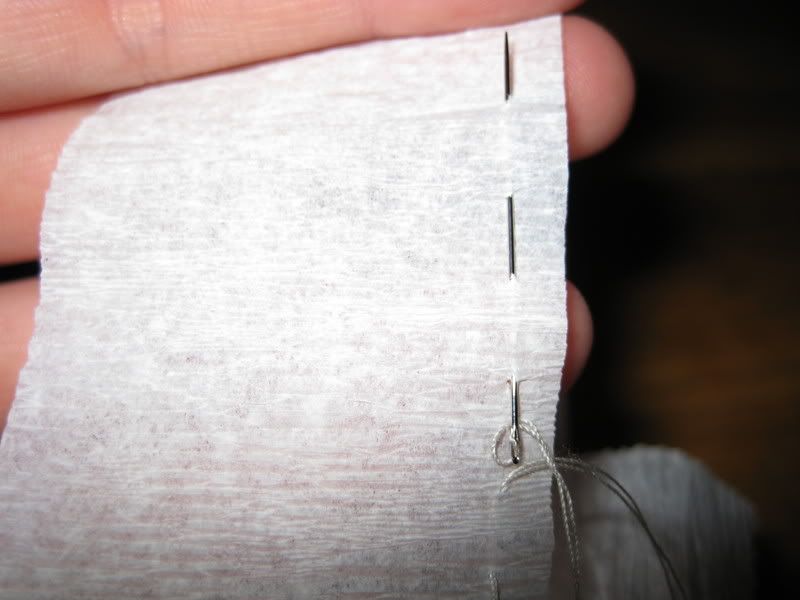 Gather crepe paper onto thread:
Continue until you have enough gathered to make a circle:
Cut the crepe paper just beyond the last stitch: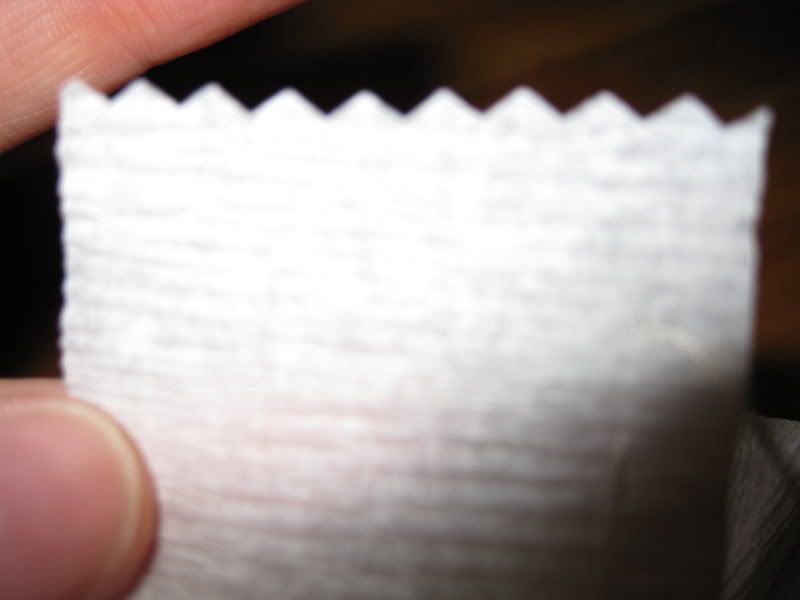 Your piece should look like this: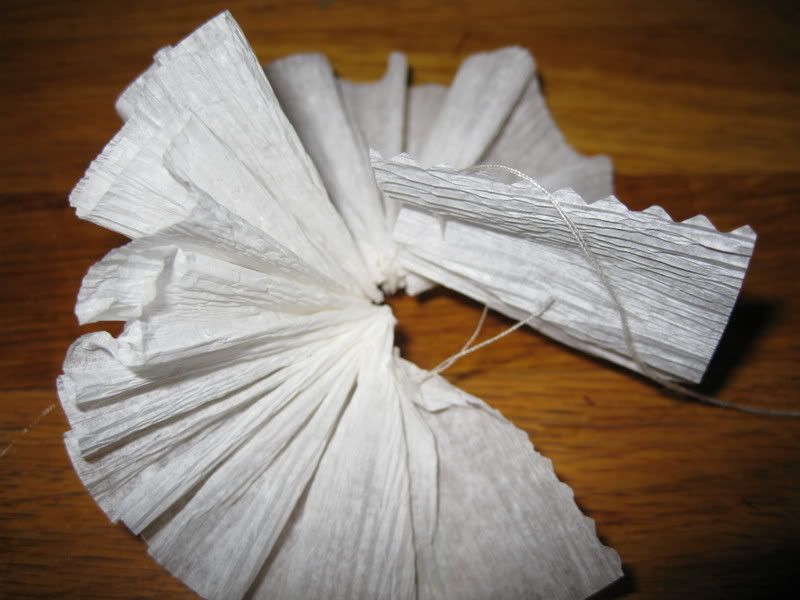 Secure the two ends together with a few stitches in the middle: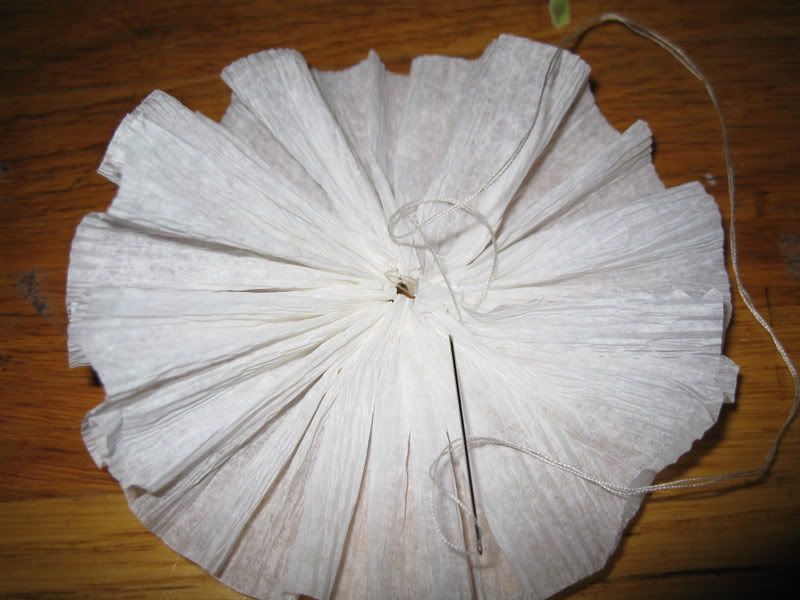 At this point you can add a dab of glue to secure but it should stay just as it is. Knot the thread and cut. Want to add glitter?
Prepare by making a row of glitter on a piece of scrap paper. Put glue on the edges of your pin wheel with a paint brush: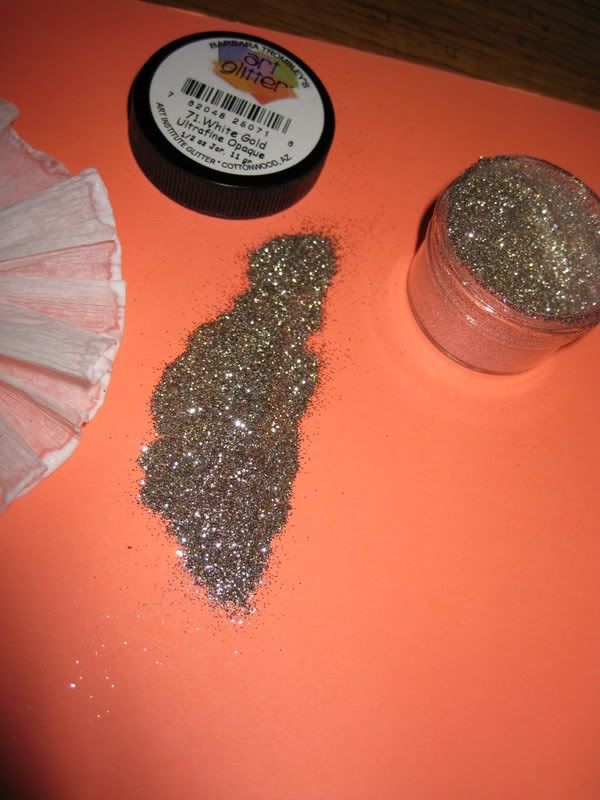 Dip your glued edge in the glitter a few times to coat:
Shake off excess and let dry. Viola!: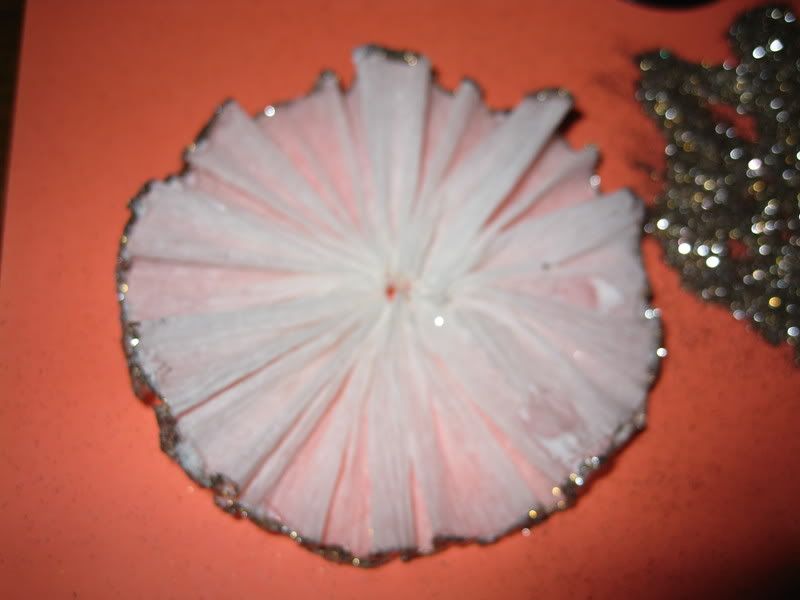 I used this one here: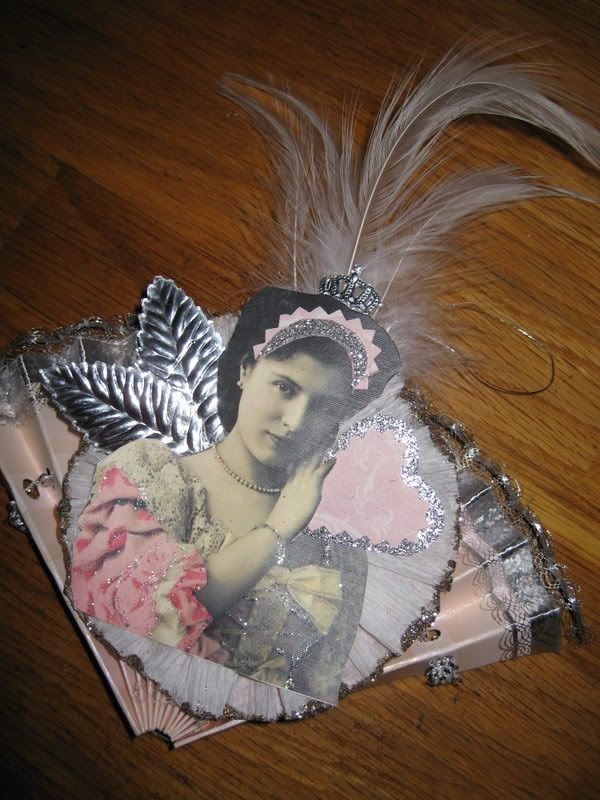 I love the way this came out! The fan is a Christmas ornament originally from Pier One. I found three in a bag at the thrift store for 99 cents. I've already started a second ornament: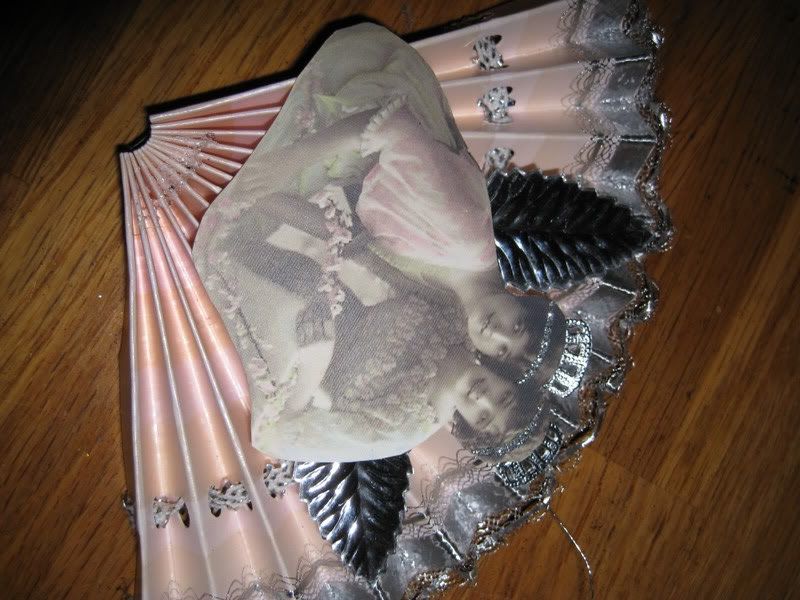 I just need to make another crepe paper pin wheel and add some feathers. :)
Please let me know how you enjoyed my first tutorial and it's clear and easy to understand.
Cheers!
Rebecca