Well kids, I'm back! We had a wonderful vacation and I wish I were still
floatin
' in the lazy river sipping my
pina
co-lava! ;) Here are some shots of our fun times:
So you know I did some shopping in
WDW
right?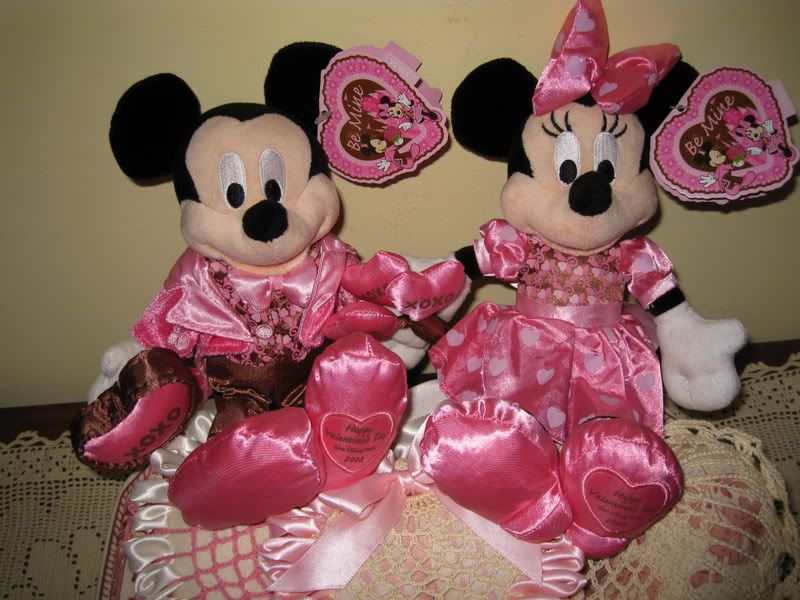 Man I'm a sucker for stuffed toys! How old am I?? But aren't they adorable? I couldn't resist. And hello? They are wearing pink and brown! My favorite. Also picked up these: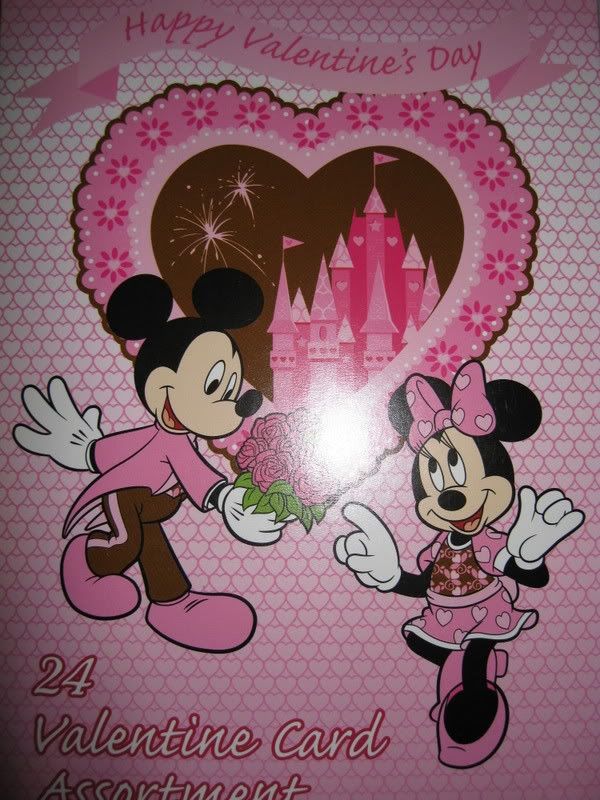 It's a box of 24 Valentines also pink and brown. Again, too cute. (and as always, sorry for the glare, I only thought to snap this pick this morning before I ripped into my Valentines!)
I also spent a mint at the Japanese store,
Mitsukoshi
, in Epcot. One of the girls working there said she worked for the store in Tokyo and they sent her to work in Disney for a year. When I
asked
if she liked the United States all she said was "it's different." I'm sure it is.
In the United Kingdom Pavilion I found this display:
Aren't they so cool? You can go
here and see a picture of the entire display
. I was so
fascinated
by this and took tons of pictures so I can make my own wooden royals. Now if only I can figure out a good source for wooden doll bodies that won't run me a fortune . . .
Here is a shot of the fabulous pool at our resort,
The Beach Club
: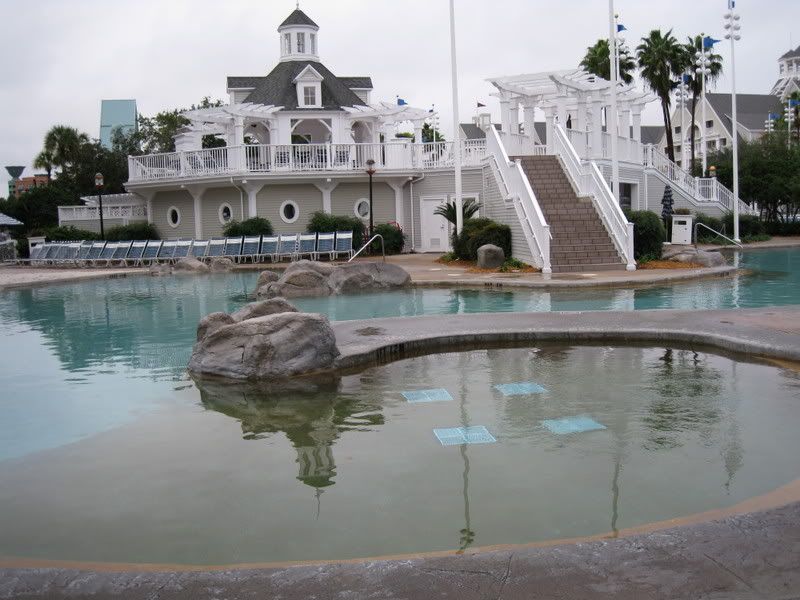 It was really a fun place to stay!
And last but not least, a picture of my DH picking a monkey's nose: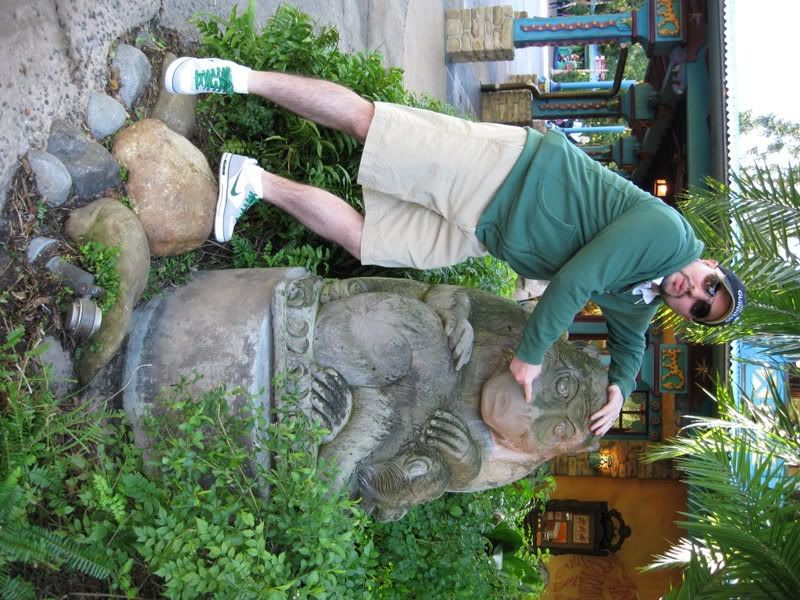 Glad you stuck around for that one, huh?
So I'm ready to get back to crafting and fun now that vacation has passed and my brain is flowing with ideas! Wish I had something to show you now but the last thing I made is for the Hanging Hearts swap and I don't want to blow the surprise for my swap partner Wendy! Wendy doesn't have a blog but she's thinking about startingone. I hope she decides to take the plunge. She works mostly with fabric and you should see some of her creations! And did I mention she lives in the
Land of the Midnight Sun
? That just fascinates me to no end!
Hope to be back this week with something crafty to share!
xoxoxo
R