Good Monday! First, I just wanted to say that I had to delete yesterday's post because of a HUGE nasty
anonymous
comment that I just couldn't delete. Thank you to everyone who left nice comments. :) I just feel sorry for those people whose life is so bad that they feel the need to
force
their misery on others. It's very sad.
Now onto the crafting . . .
I mentioned a new book I picked up called Maryjane's Stitching Room: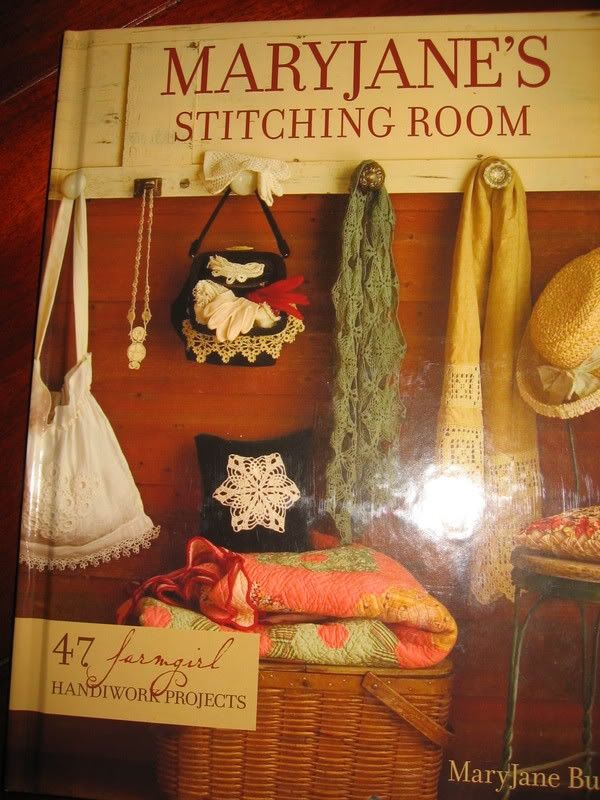 I'm really enjoying it! The first project in the book is "pin keepers" (aka pin cushions) and there is a lovely picture of these Victorian crocheted hearts:
I fell in love with them from the start. Unfortunately the pattern for these hearts is not in the book. There is a pattern for a similar one but not as sweet as these. I did some
Internet
searching and found
this pattern
. I was so excited to try my own. Don't you just love the ribbon accents?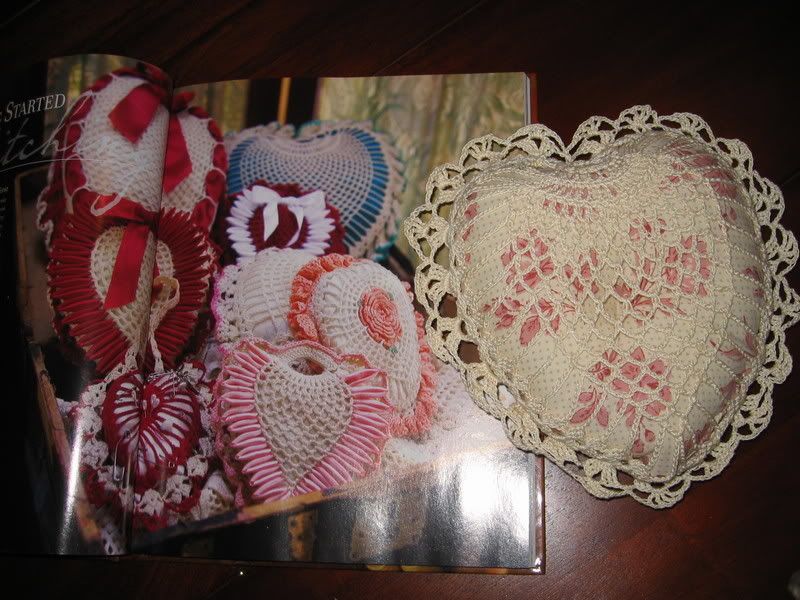 Here is my heart. I tried to add the ribbon but realized that my crocheted covering is not tight enough on the cushion to keep the ribbon in place. That's okay, I like it just how it is. I may add a little ribbon at the top, we'll see. It's a bit large for a
pincushion
(I used what I had so my thread was a larger gauge) but is still so sweet, don't you think? I think it would make a cute accent pillow if it were a bit larger. I want to starch the lacy edging to it stays out like it is above.
I've already started two more.
The pink is the same but I changed up the top a bit to make a handle of sorts and made the spaces where the ribbon is supposed to go a bit smaller. The small white one is actually
this pattern
which is just about the same but comes out smaller and will be the perfect size for a pin keeper. The crochet part is easy but I need I do better determining the size to make the hearts so I can work the ribbon part. I hope to have more to share with in the coming weeks.
And speaking of the coming weeks, it's almost Fall! This is the time of year where I need to kick it into gear to be able to get all my hand made gifts and projects done in time for the holidays. Once the heat breaks I'll be able to get started and get back in the craft room.
cheers!
Rebecca