Can't see a thing . . .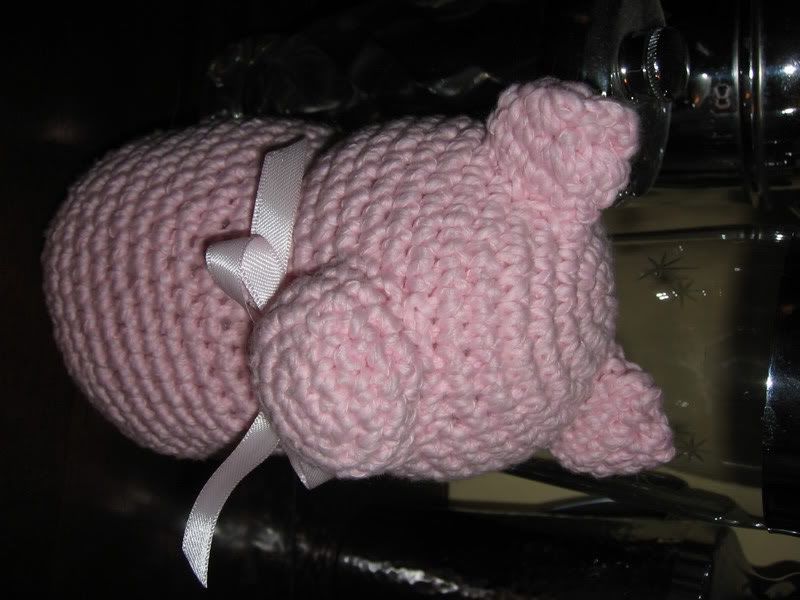 What do you think, embroidered eyes? Black? I was intending it as a child's toy which leaves out buttons. Or no eyes at all?
He has a squiggly tail, too.
By the way, he was supposed to be a teddy bear until my husband said "you made a pig." Um yes. Yes I did.
R