It poured here in NYC this morning. And I heard a tornado touched down in Brooklyn. BROOKLYN! Seriously. It took me 90 minutes to travel the 8 miles to my office. My train was the ONLY one running in Queens today. What a mess. The last time we had a storm of this magnitude
a steam pipe exploded
. If I've said it once . . . we wrecked the planet with too much
Aquanet
in the 80s.
So . . . . what's a girl to do? Why take the chance to use one of her vintage umbrellas!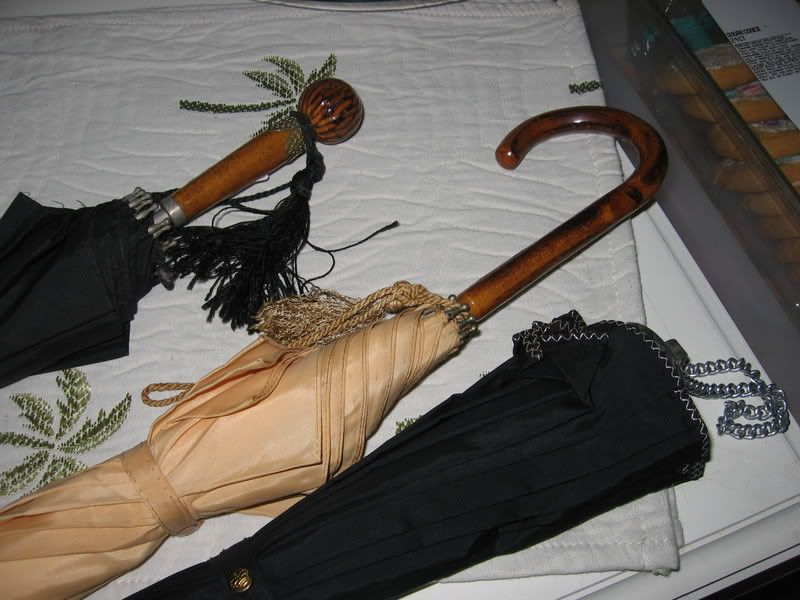 I found all three of these in the same store on the same day. Two were $3 a piece and one was $4. The beige one has some holes in the silk but I had to have it anyway. I have two other vintage umbrellas, a floral one with a bamboo handle and a whote Gloria Vanderbilt with a white plastic handle shaped like a swan. I would have KILLED to have the umbrella as a kid.
The black one on the bottom in the picture above is my favorite. It has a clear acrylic handle and a silver chain. The handle is also
extendable
so I don't think this one is too old but I just love the look of it.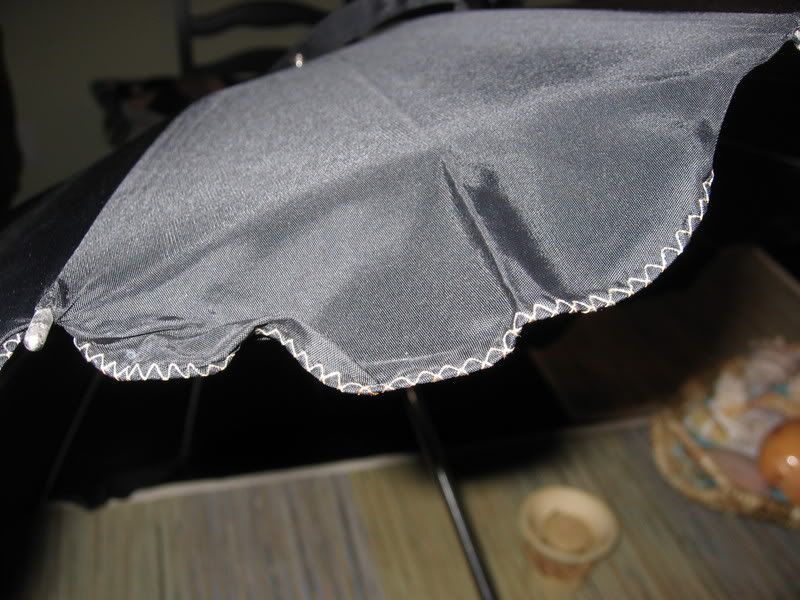 The edges of the silk are scalloped and have gold and silver stitching. It's a very lady like umbrella. :)
So I guess I have a bit of a collection now! I don't think I need to have TOO many vintage umbrellas but if I happen to come across another . . . well as you know, thrifty is as thrifty does.
cheers
R