I know you've been dying with anticipation for the news of the Wizard Helmet Sweat Shop and I actually remembered to bring all parts of the camera in today so you're in luck! The back story:
My sister
threw a lovely party for all the girls participating in her upcoming wedding. The theme was f
airy tales
and she did a wonderful job! I won't say too much as I'm sure once her photo hosting issues are resolved she'll post all about it.
So . . . my contribution to the party was to make party hats. You know I love
a good paper hat
! I decided on pointed princess hats, you know the ones with long draping
scarves
coming out of the top? I'm sure they have a real name. I recruited my friend Dita to give me a hand. We had to make 13 hats and we're very excited to get started.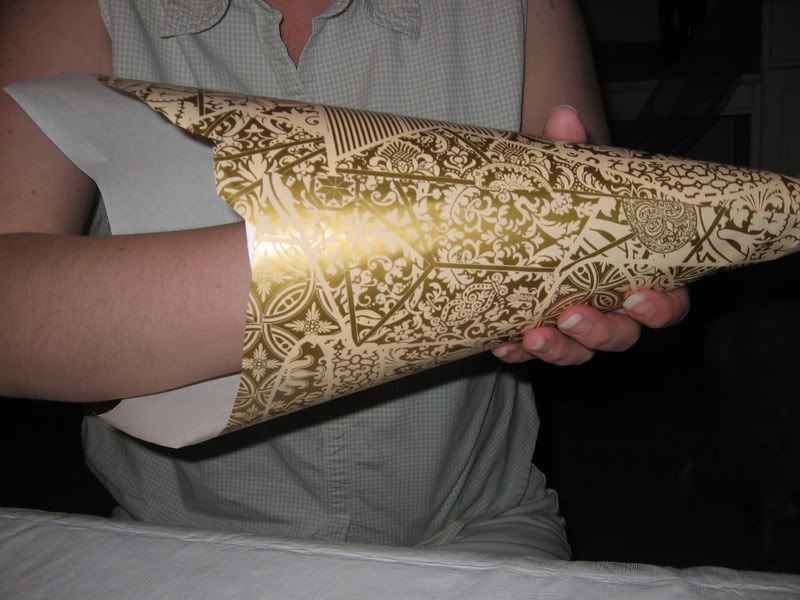 Basically we made a cone out of
poster board
and covered it with gold wrapping paper. While we were
crankin
' out hats my father comes in and says, "What are you guys making? Wizard helmets?" We about lost it and thus they were named!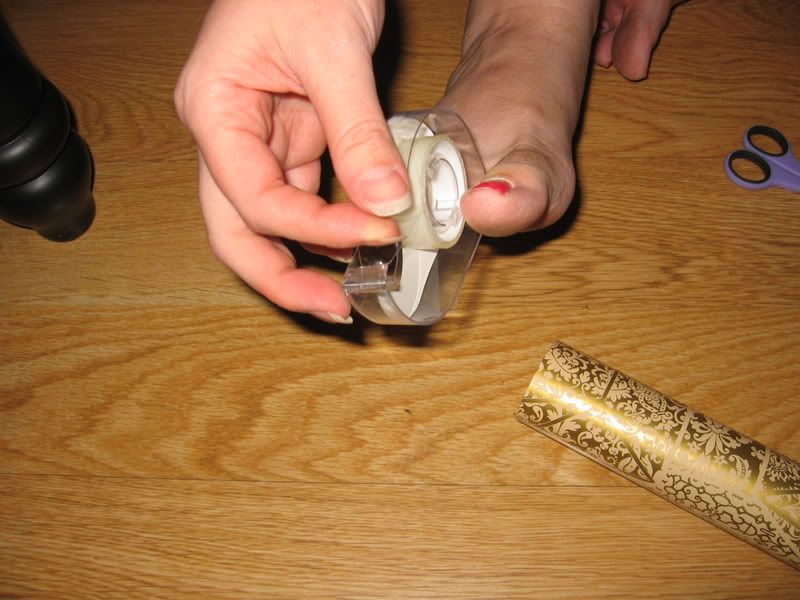 Dita found a great way to both hold a wizard helmet and get some double sided tape.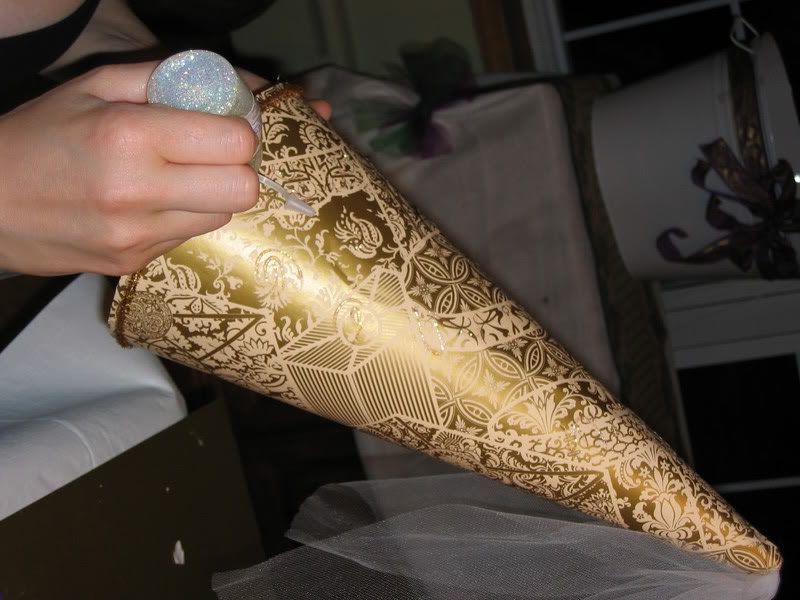 We pushed tulle through the top of the cone, added a gold sparkly pipe cleaner around the bottom and added some glitter glue.
Add some ribbons to tie it on with and VIOLA! Your very own Goodness Wizard Helmet. Dita was the one who after about 9 helmets proclaimed, "Welcome to the Wizard Helmet Sweat Shop!" while clutching the tape roll in her toes and grimacing. ;)
So there you have it, the story of Wizard Helmets. When I someday have a real store I'd love to make these one of the items offered. I figure we can work up a boys
version
and also some smaller versions for smaller wizard heads. I'd love to offer up the left over helmets from this party but I'm not sure how to mail them, they are about 18 inches tall.
I'm off to Princeton for a long overdue
spa weekend
with my friend Wendy. I'll be back next week much more relaxed.
cheers,
Rebecca