I went back and forth on what favors to make. I love favors and figured this was a great way to express my creativity. For a long time I was set on
these
and hunted down brioche cups and old fashioned candy. Then of course I changed my mind. One hundred times. I finally settled on one of my favorite candies,
Ferrero Rocher
. And hey, it's Italian which is part of my theme anyway. Oh did I tell you there was a theme? Since the Neopolitan colors of pink, brown and white remind me of sweets (and are named for the fabulous Naples, Italy), the theme is La Vita Dolce. Hence the Italian candy and the candy bar. Oh boy the sugar overload!
So here is the favor: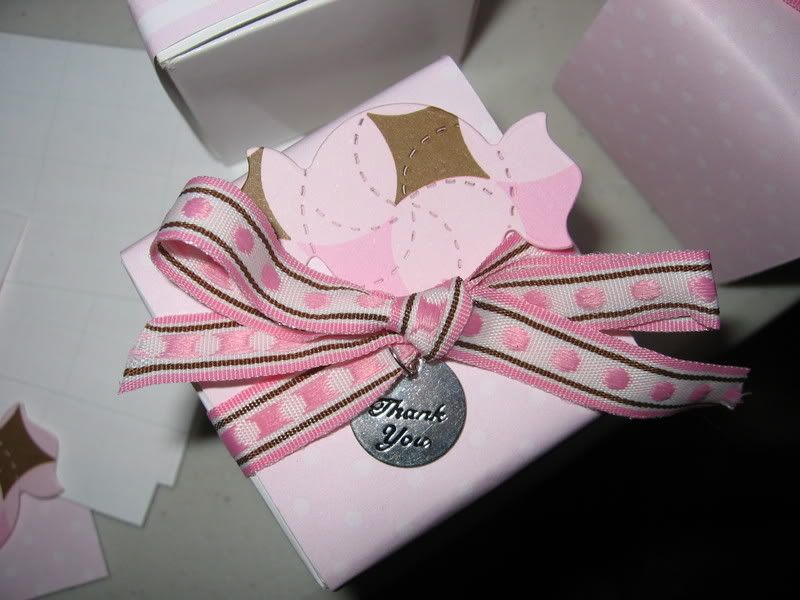 The box is 2 inches square and has a piece of paper wrapped around it. The ribbon and the thank you charms both came from Michaels and I cut the candy shapes with my
Sizzix
machine.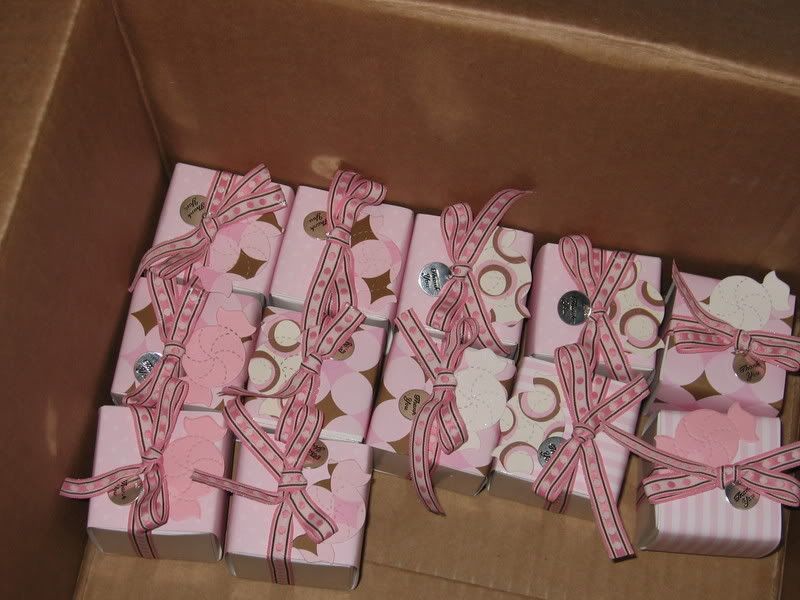 All the papers are different and are of course a lovely pink and/or brown. tucked inside are some pink shreds and 2 yummy Ferrero Rocher candies! It's pretty typical as far as favors go but I'm happy. Anyone see any really unusual favors in your travels??
I'm also making a great cake shaped card box and hope to take some pictures when I'm back in Baltimore next weekend. Mom and I also made cute carry out boxes for the candy bar that I'll photograph as well.
By the way, be sure to let
Lucy
and I know if you haven't heard from your swap partners yet. At this point everyone should have reached out to say hello and exchange addresses. I can't wait to see everyone's goodies!
xoxo
R