Morning! I realized I never listed a cutoff date for sign ups for the swap. Let's make these the official dates:
sign up today through Sunday October 1st
send out by Saturday October 21st
I think this gives everyone plenty of time to get me their info and then gather their stash items to send along to their partner. (Oh and time for me to match everyone up, too!) If you think I need a longer time period please let me know, I'm learning. :) I'm so glad everyone is into this!
So here's a little SNAFU from the weekend. I was all gung ho to make the
free lambkin pattern
over at
Pattern Bee
. So I picked out the fabric, cut it out, yada yada yada and started sewing. Then, the needle broke, I ran out of thread and the fabric frayed. The lamb was not to be. So it became . . .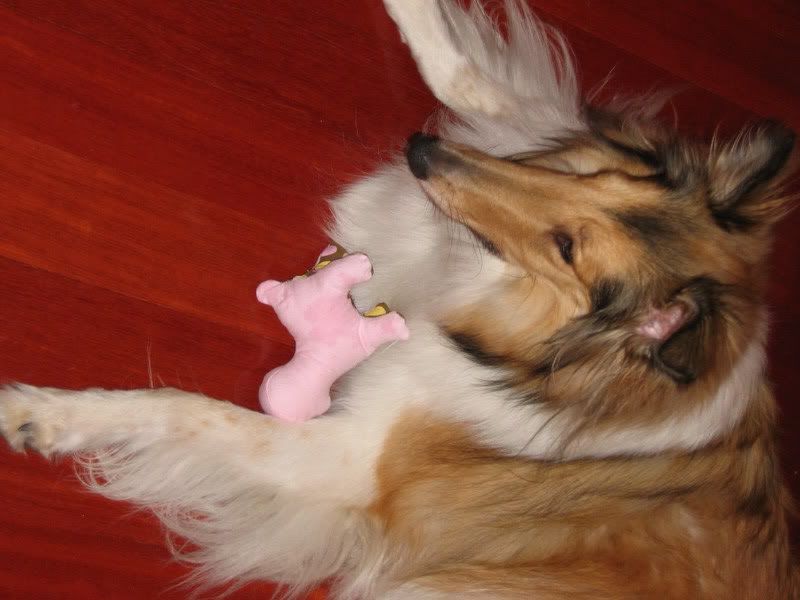 . . . a dog toy. Mason was very excited. :) I do think I will try again. The pattern is too cute not to. There are a few other
freebies over there
so please check it out! She also has the cutest vintage transfers ever. Yes EVER.
I'll be out of town for the next few days so no updates until I return on Monday. Have a happy happy weekend and be sure to send me your info to be included in the swap!
xoxoxo