Well it sure feels like fall in New York City today. My toes are very cold. (Nice excuse to buy new shoes, huh?) I felt in a very fall mood yesterday even after spending Saturday at Shea and getting a sunburn. See Luis enjoying a nice frosty Mets Bud Light?
We're about the clinch the NL East so give it up for the New York Metropolitans! (woot woot)
Okay, back to FALL. Yesterday, while Luis began his day of watching THREE football games, I headed out to do some shopping. First stop, the Savers. Not much to be said but here it is any way: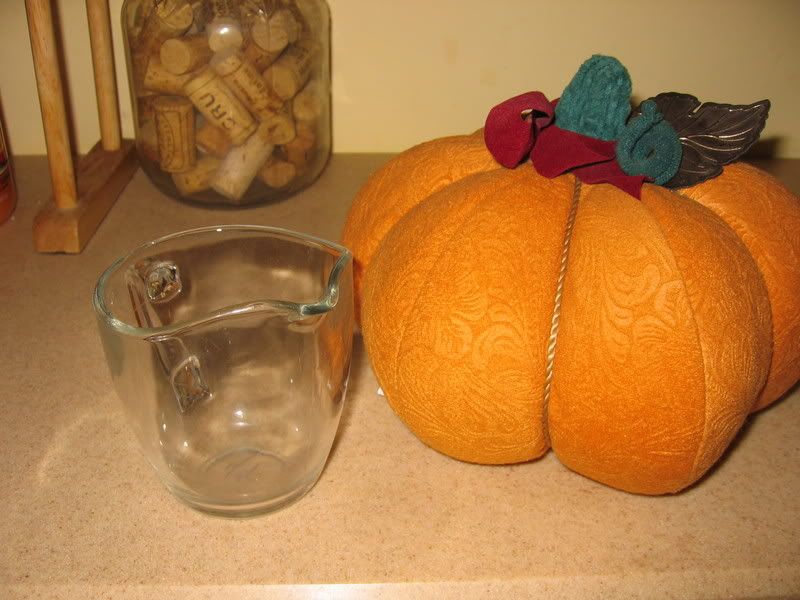 stuffed pumpkin - $1.99 - my only fall decoration as of yet
glass creamer - 97 cents - I love these little glass creamers. Here is my whole collection of 3!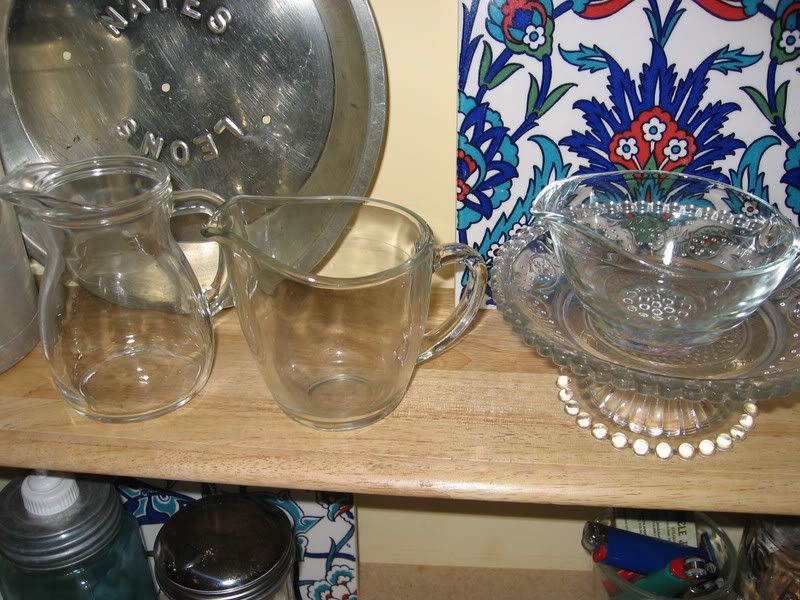 I just like them, I don't know why. My favorite it the one on the right sitting on the footed candy dish. I think they need a nicer shelf.
Also picked up SEVENTEEN napkins (geesh):
I guess I can thank my mother for the fact that I used the phrase "Today was a good day for napkins." They were 49 cents each and I totally put back like 3 sets. My favorite is the black and white in the top right corner so of course I only found one of those. It will make nice lining for a little zipper bag I think. I'm also fond of the red and white polka dot ones, very different and a nice soft, used linen. The appliqued napkins will be gifted, the green used as fabric and the purple edged and red ones to be embroidered and gifted. Oh yes, I have plans.
I also hit the craft store and the fabric store. I cleaned out the remnant bin and scored a few Making Memories items in the clearance aisle for cheap. Once home, I got right to work on an old project that was just waiting for the right fabric. I can't say much, it's a gift to a blog reader, but here is a sneak peek:
Isn't that the most delicious combo? (please ignore my crappy hand sewing, it needs work.)
Well now I'm in craft mode so maybe tomorrow we'll see another completed project. But don't hold your breath.
Cheers!
R