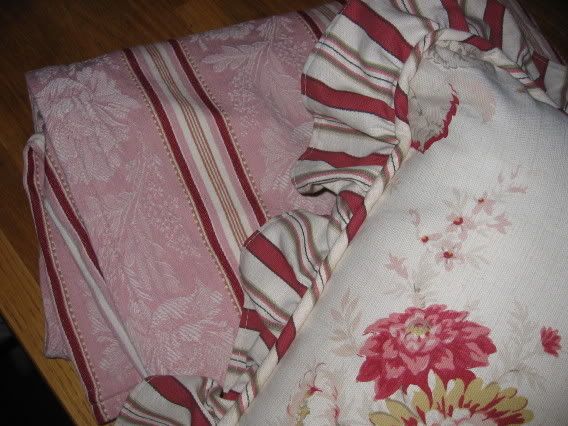 Indian Cotton Table Cloth - $5 - I just loved the pattern and hoped it went with the Waverly pattern in my dining room.
Waverly Pillow - $2 - the Waverly pattern in my dining room in pillow form. I love finding things that match something I already have. Do you think the two pattern blend? Think a curtain of the Waverly pattern near this table cloth . . .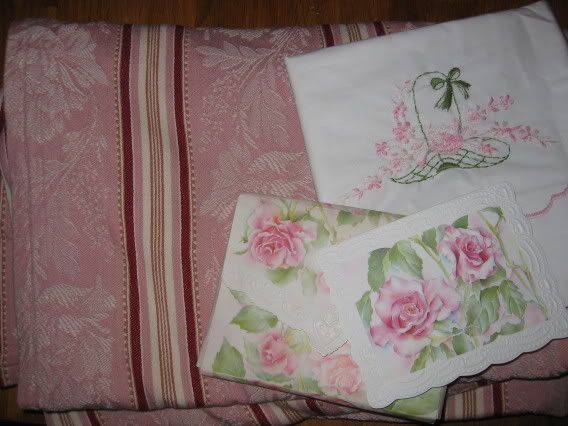 hand embroidered pillowcase - $1 - my mother can't resist these and convinced me to buy it. It is really cute . . . (and another shot of the table cloth)
embossed stationary - $1 - in a bag with some other stationary of dancing pigs. Who could resist that??
More to come!
ciao