I am seriously considering running out to the thrift after work. My weeknight jaunt last week showed that I needn't be afraid of the
LIE
. I would really like to find some other thrift stores on Long Island and make the trip more worth while. I tried to track down a Goodwill in Carle Place but it was gone. If anyone knows of any, do tell!
Anyway, I'm still not sure if I'll make the trip. Luis is attending the US Open tonight with work. I suppose I could go there but do I like tennis (and free food and drink) better than thrifting, crafting or precious alone time with the TV? I'm not sure. The idea of not having to cook is tempting.
So, here are the rest of my thrifted items from last week: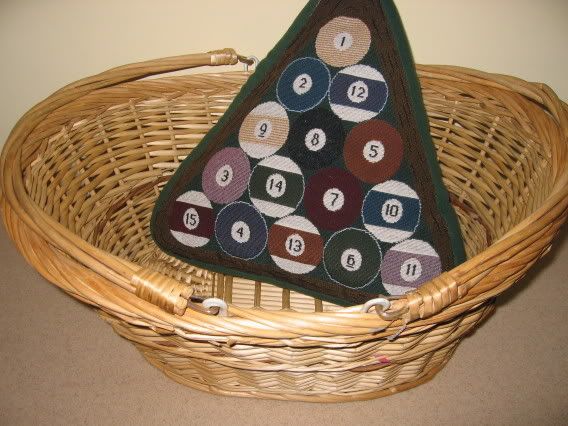 basket with handles - $4 - already in use as a paperback book holder
pool rack pillow - $1 - to be washed and sent to Mom for her pool room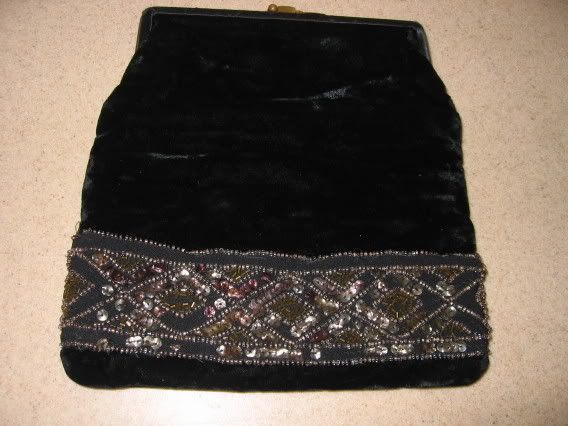 vintage velvet purse - $1 - there is a divider for two inside pockets and one is lined in black and the other in red. The beading/sequins are a bit shoddy but I like it anyway. It gives it charm!
powder blue cake plate - $7 - YES, $7 is a bit much but I love cake plates and I thought that I would have paid $7 for it if I found it at say, Marshall's on clearance right?
So, to thrift or not to thrift tonight . . . we shall see. I started a sewing project last night and it's going remarkable well. I am tempted to stay home and finish that. Perhaps tomorrow I'll have pictures.
Oh, I almost forgot! I took the advice of
Heidi
and made a felt gingerbread man!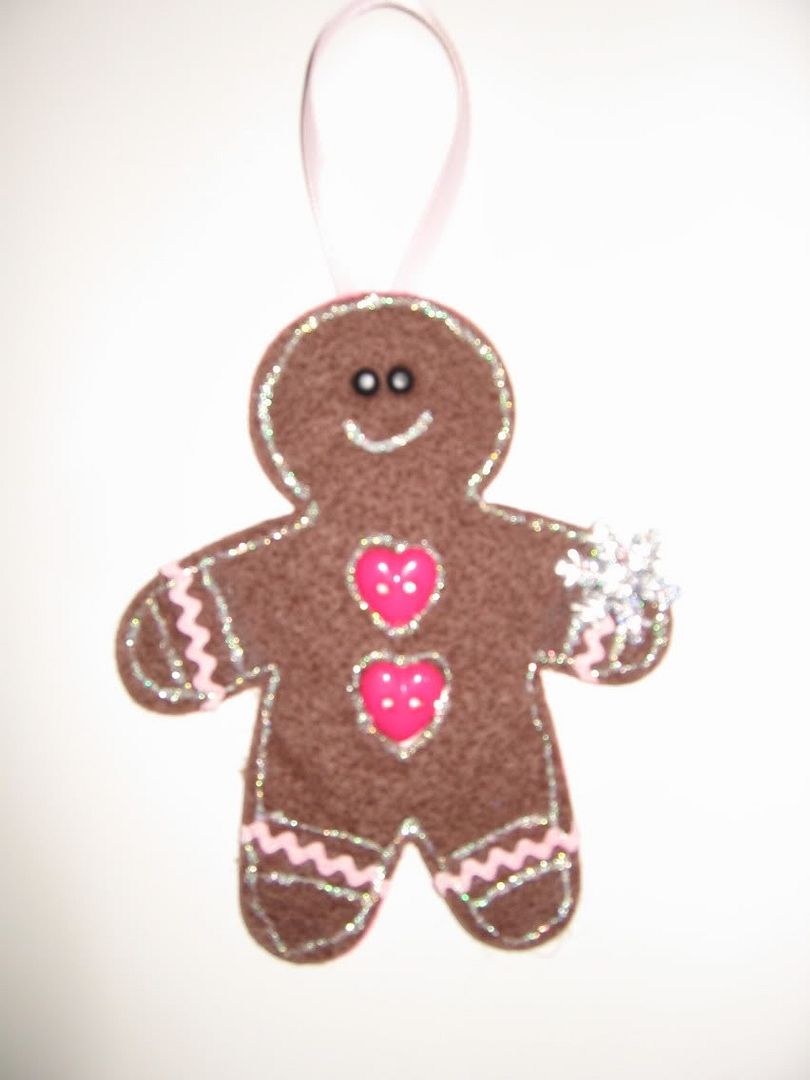 I don't love him as much as the
mittens
but he does have that "home made" charm. He has a bit more of a "I was made my a kindergartner" look when you see him in person.
Heidi, if you want him, he's all yours! :) ha ha . . .
Cheers!
Rebecca