Happy Friday! Boy am I glad to see the weekend finally arrive. While it's been a quiet week with my boss on vacation, it's been s-l-o-w in the office making it seem like Friday would never get here.
I was so happy with how my felt mittens turned out that I just had to share them. Call it "Felt Friday" if you will. Now, my photography skills are crap and these pictures are way too bright but I have no patience for that sort of thing. (My sister, a professional photographer would be appalled!) Anyway, I turned my mittens into a garland: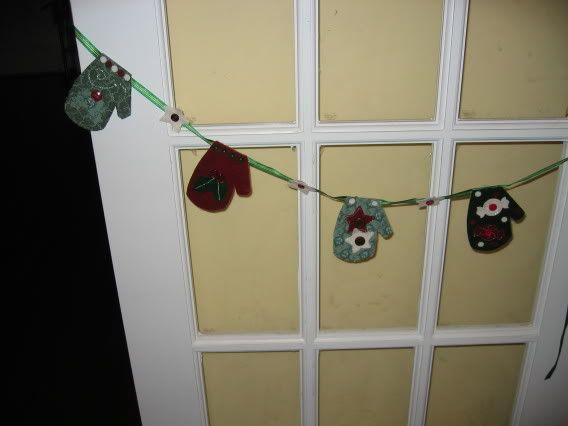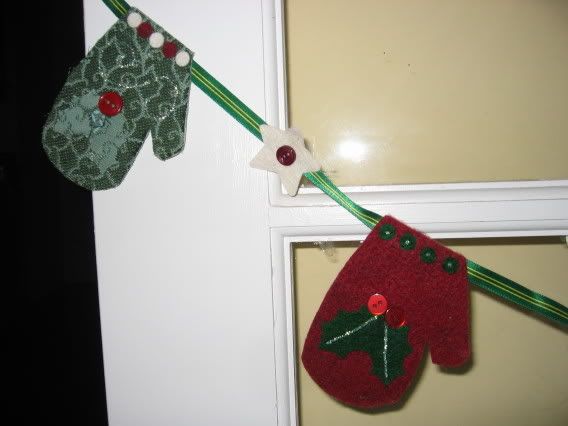 I have four on the ribbon so far and plan to add another two. I made a template out of cardstock and traced it onto a cereal box and cut out the mittens. I then glued the cereal box mittens to the felt and trimmed to shape. The holly leaves, candy, circles and stars are cut with a
Sizzix
machine but you probably could cut them out yourself. I also added buttons and some glitter glue for extra bling. The green patterned mitten is actually covered in
fabric that was thrifted at Savers
.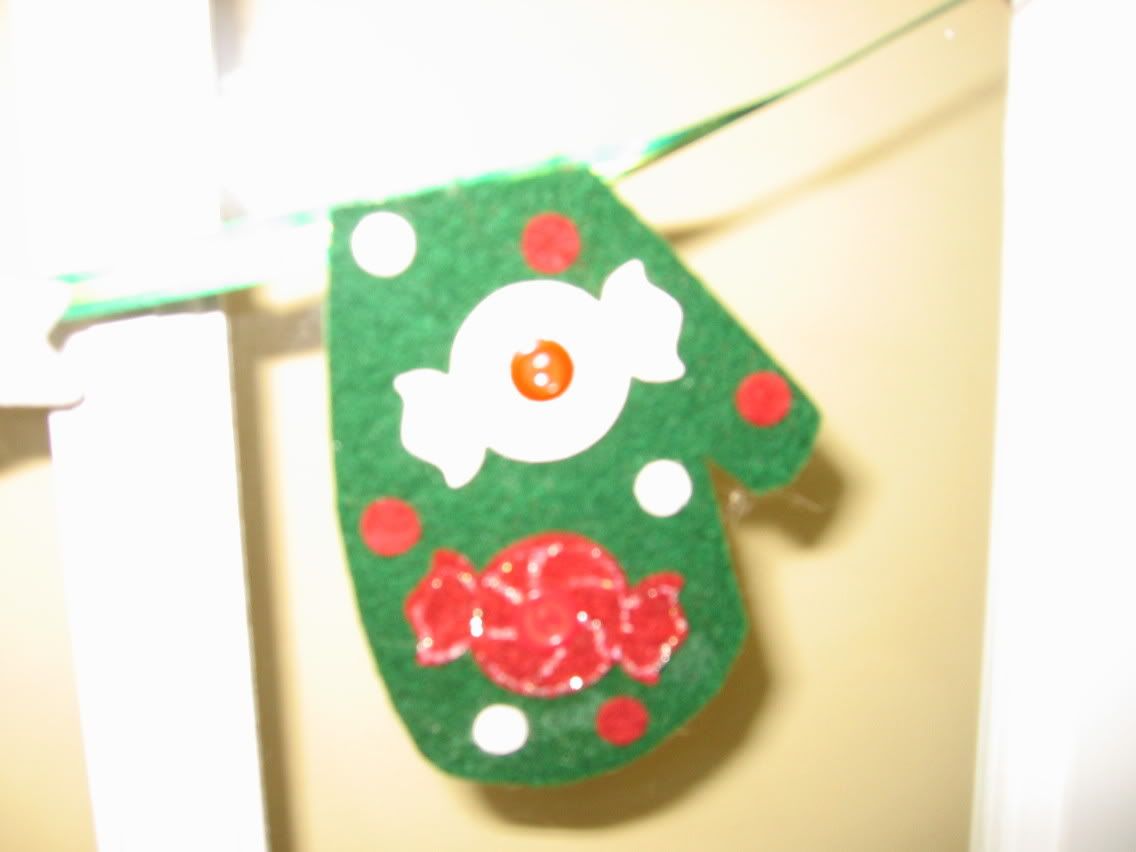 I won't show you the close up of the fourth, the picture is worse than the one above if you can believe that. :) I also made a pink mitten and made it into an ornament for a friend who has an all pink Christmas tree in her kitchen! (Doesn't that just make you want to be her friend, too??)
I wish you could see the detail of the glitter outlining the white holly keaves, it really is adorable.
So needless to say, there will be tons of felt mitten making this year. I still plan to get some clothes pins to make the clips as there were originally intentioned. I think a smaller mitten would be cute tied to packages, too. I should come up with some other shapes. Ideas? I have a gingerbread man Sizzix die so I may give that a shot.
Have a fantastic weekend and more thrifting finds on Monday!
cheers!