Hello all! Thank you for entering my Halloween give away. The winner is . . . comment #2! Rebecca at Pink Pearl Studio!
Check out her Halloween banner
! It's sure to get you in the creating mood. :)
Rebecca - send me an email with your address so I can get your package in the mail right away!
I wish I had a project to share but I must admit that I've been very lazy lately! Isn't that awful? You sit around wishing you had more time and then you just sit around. Oy. So how about some projects I would LIKE to make?
From the last issue of Somerset Home: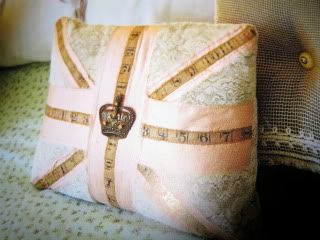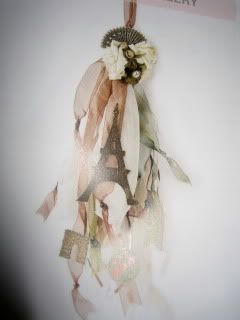 I love all three of these projects! Especially that Shabby Union Jack pillow. Love the vintage measuring tape looking trim. The little bird in the wreath on the cover is cute, too, and wouldn't they be cute Christmas ornaments? And the tassel is just shear whimsy. Love it. Now if only my crafty mojo would return. If you find it hiding under your sofa, please tell it to come home immediately.
cheers ~ RR