Hello all! I think my jet lag is gone but I'm still missing my luxurious vacation at
Terranea
in Los Angeles. Luis was one of the top salesmen at his company last year and was rewarded this with fabulous trip. We had a great time! They had a lot of fun events plus a spa day. Oh yes, a SPA DAY. Mmm hmmm. As I still haven't jumped back on the craft wagon I thought I'd share some photos from our trip.
This was Luis' first trip to the west coast and he couldn't wait to put his feet in the Pacific Ocean.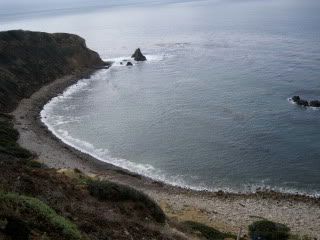 The resort was built into the cliffs and every where you looked was beautiful.
The view from our balcony. Luis spent most of his trip in the pool and hot tubs. :)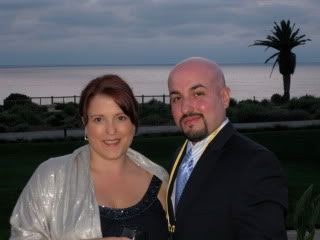 Luis was recognized at a big banquet and I got to buy a new dress! It was a very fancy affair.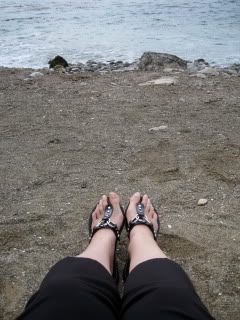 I could have sat in the beach cove all day. We have very fond memories of our vacation and I'm crossing my fingers that Luis will win the trip again! I made a fantastic new friend while I was there but that is a story for another post. :)
Check out my article at the Examiner on last minute Halloween party ideas from One Charming Party
HERE
.
ciao!
~RR