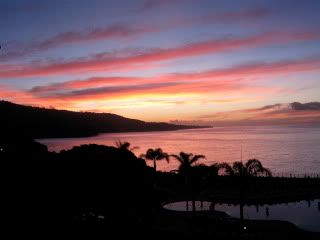 Sigh . . we're back from sunny(ish) California and I'm still dreaming of turn down service and cocktails by the pool. But alas, it's time to get back to reality and head back to work. This weekend starts my drive to the holidays and I plan to be go, go, go through the end of the year. I am way behind my regular schedule of holiday shopping and gift making. I like to start early so once the holidays arrive I have time to actually enjoy them. So I'm on a mission to get things organized and rolling. I also hope to finally visit the Connecticut flea market on Halloween morning. I haven't been at all this year and there are only a few weekends left!
I'll be back tomorrow with more photos to share and to pick your brains about some holiday ideas like gifts to make, ornaments for the craft party and more.
Love to knit or crochet? Lion Brand has their premier yarns on sale for 20% off. Check out my article
HERE
.
Hugs!