Apron Thrift Girl
has a great idea for sharing thrifty finds on Monday. Since this is a Thrifty blog and every day is Thrifty Share day, why not? While I didn't thrift these items myself they were thrifted for me by my Mom. :) That's a lot of use of the word THRIFT.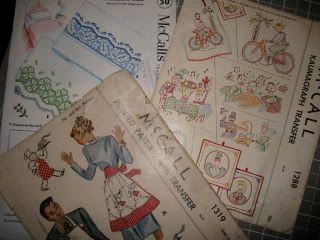 Super cute vintage McCalls transfer patterns.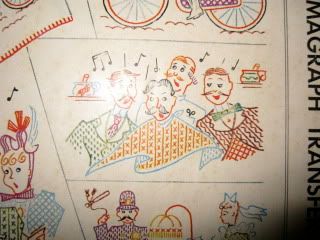 I really want to stitch the barbershop quartet on something. Any suggestions?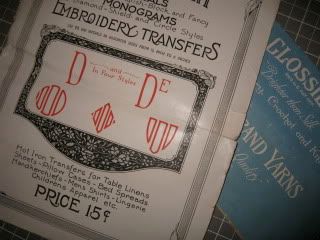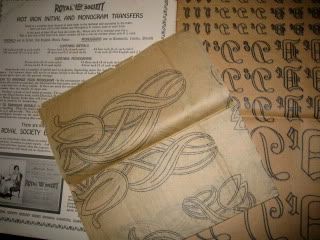 Some really neat old monogram transfers for the letter "D." Not sure what I'll do with these as there isn't one single D in my name but I'm loving the graphics on the packaging.
And not embroidery transfers but still vintage and cute, I'm loving these vintage baby patterns. I do love to make baby things. Tiny, cute and oh so fast to make up. This is why I've never made a real sweater. I get bored after the first sleeve. :)
So, any thrifty finds out there?
I hope to post the results of the Craft Challenge soon. I realized I hadn't heard back from one person and wanted to check before showing off the final projects.
And I have a new article up at the Examiner about Mochimochi Land which is one of my favorite knit toys sites. You can check it out
HERE
. Thanks for your support!
xoxoxo ~ rr