So on Friday I had all the boring errands to run, groceries, Costco, blech. I wanted to go to the thrift store but it really wasn't in the same area and honestly I wasn't FEELING it, you know? Now this thrift is good but a little pricey, far out on the island and crowded on the weekends. While I was thinking it over I some how missed my exit. Oh well, off to the thrift now! (Instinct?)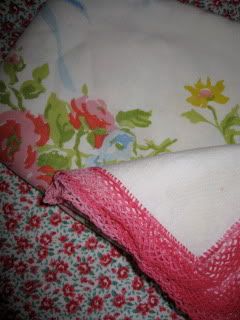 It was a good linens day! (Which is rare lately.) A cute flowered vintage pillow case that will end up as a
laundry bag
, a cute little hanky with crocheted edging (I can't resist these, I know how much goes in to making those tiny stitches!) and a pretty piece of flowered fabric. Each of these items was only 99 cents which is also rare lately.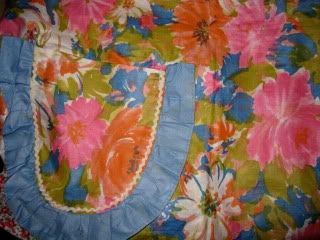 A super cute vintage apron. It's a full apron and has the cutest freakin' pocket. Love it! Not bad for $3 since they had another vintage apron that was a bit of a mess, missing a string and was marked $6!
And how cute is this hand made smock? It's a bit small on me (oy) but I love it regardless. It might end up in the shop unless I can bring myself to repurpose it into an apron.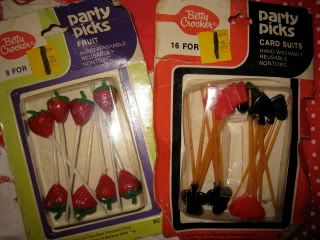 These are little party picks and are too cute. I don't think they are too old and now I'll have to serve a cheese tray for dinner so I can use them.
I also found the mother load of cute vintage Crazy Eights and Snap cards.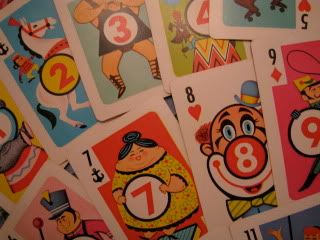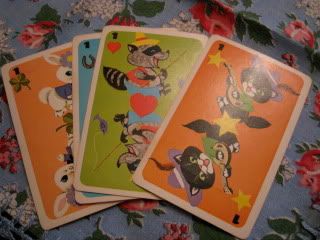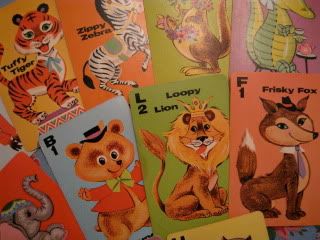 Adorable, right? I kept a bunch and split the others up into sets and put them in my shop. You can find them
here
. Now what to make with them? I particularly like the circus ones.
This find is from when I was visiting my Mom: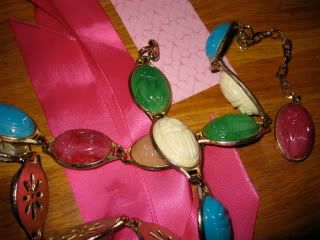 It's a belt that is WAY too small for me and honestly, not my style. However, I love Egyptian things and these are scarab beetles. So I want to remake it into something I will wear. I'm thinking a bracelet and some kind of necklace using that big pink scarab on the right side.
So that's that. Don't forget to stop by
this post
and leave a comment to be entered to win some crafty goodies.
hugs ~ rr