I have wanderlust. I need a vacation. I'm day dreaming of Paris.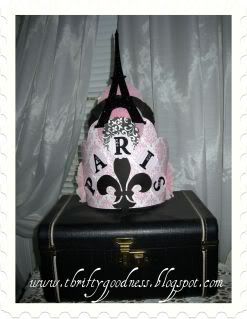 I'm hoping to go (for the first time) in December this year to celebrate a friend's birthday. I'll be saving my pennies for sure!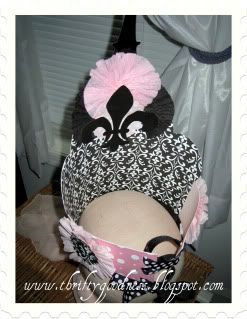 I made this crown at my Mom's house last weekend. I love making paper crowns! It's fun and easy and oh so cute.
Some blast from the past crowns:
Pink & Brown Queen made for a give away.
Mother of the Bride crown for my Mom. The first I ever made.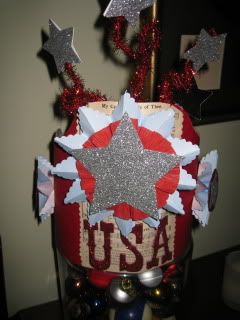 And last summer's 4th of July crown. I was thinking of making a new one this year but perhaps I'll just sport the Paris one? Hmm . . . nah. Time to drag out the red, white and blue paper!
A few more days left to enter my give away! I'll post the winner on Sunday.
Click here to enter
. :)
Au revoir!
PS - I posted a short article reviewing the Martha Stewart fringing scissors. Click
HERE
to read. Thanks!!