Meet Sherbet and Marshmallow.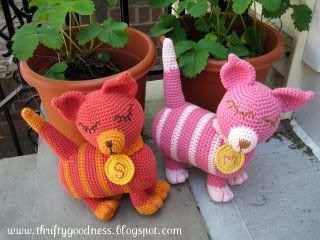 A brother and sister duo that are always on an adventure. Sherbet like to chase anything that moves.
Marshmallow decided she didn't like being an orange kitty and one day just wished herself pink.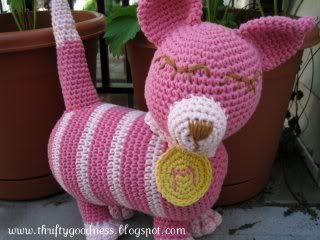 They make for wonderful friends.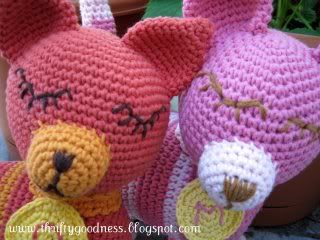 Both are made from a cotton acrylic blend and are my own pattern. Soft and squishy and looking for a new home! You can find Sherbet
here
and Marshmallow
here
.
I will have the pattern written up and tested and up for sale soon, too. :)
Please take a minute to
visit my article
on
Wendy's
fabulous trash to treasure place mat project! Thank you to everyone who stops by and reads my column. And don't forget, if you have a trash to treasure project, let me know! I'd love to feature it.
cheers!
Rebecca