Ugh. It is raining and cold and I have about a million things I want to do but I can't seem to get going.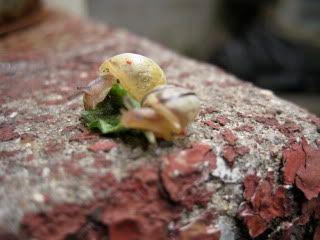 I'm moving slow and getting nothing done. I hate that feeling! But perhaps today I need to reboot by sitting on my sofa and reading magazines. :)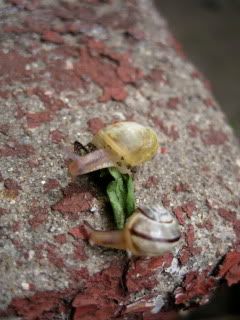 I found these two little guys in my backyard yesterday. I live in the city and can't believe some of the critters that show up here! We had a baby raccoon in our basement once. I prefer the snails, thanks. They are tiny, maybe a 1/4 of an inch? And ridiculously cute for being so slimy. They have tiny little eye stalks and are kind of spotty. Now I want to go crochet a stuffed snail. Hmm . . . perhaps my mojo is returning!