When I visited my mother a few weeks ago she
surprised
me on Sunday morning with a lovely tea: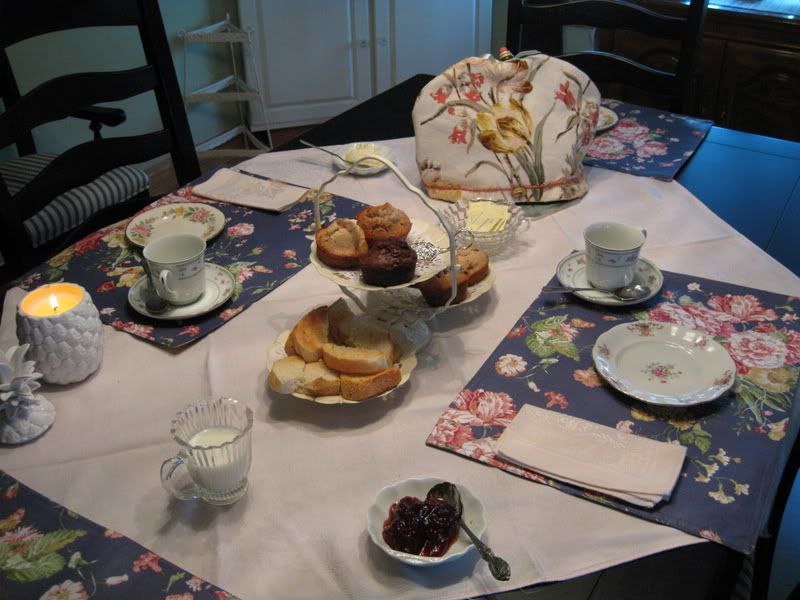 The table cloth,
placemats
,
mis
-matched china and glass creamer are all
thrifted
. Where do you think I get it from? :)
She baked assorted muffins, I think the chocolate macadamia nut were my favorite, and had toast with butter and jam. It reminded me of our
trip last September to T Party
. Sadly,
Susan
has had to close the shop and I've very glad I got the chance to visit!
Mom kept our tea warm with a tea cozy I gave her for mother's day:
You may have guessed that I purchased the gorgeous cozy from
The Queen.
I have one my self and they really keep your tea pot hot! I believe she uses wool blankets to insulate them. Her Majesty is quite the crafty lady!
I'll be back soon with a sweet project I'm working on and some thrifty fun.
hugs
Rebecca